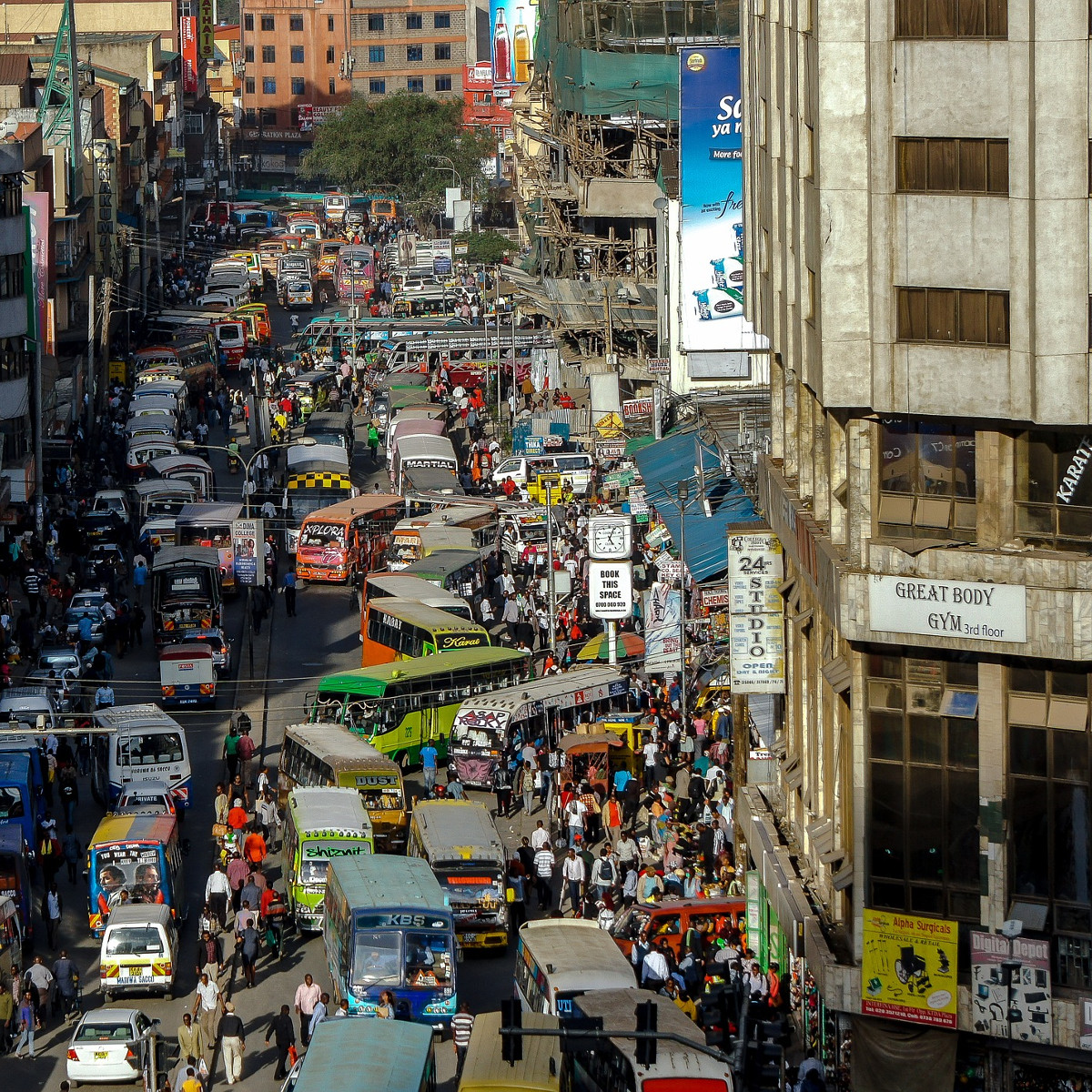 Where to Stay: A Guide to Nairobi's Districts
Something about the Kenyan capital's cosmopolitan feel makes it memorable even if you've never been. It is rather small compared to other cities on the continent, being only the fifth largest in Africa.
The factors you will have to take into account when choosing a district in Nairobi to stay in are twofold:
Safety. Nairobi, though very exciting and charming, has a tough side. Your best bet is to stay at a reputable hotel. This does not mean you have to splurge.
Traffic. Rush hour in Nairobi is famously challenging, and getting around at the wrong time can be an incredibly frustrating experience. You should think about the kind of things you'd like to do on your holiday and select a neighborhood accordingly.
Let's continue with our guide to Nairobi's districts.
Karen
Named after Karen Blixen, the most famous resident of this gorgeous, leafy suburb who penned a love letter to Kenya in her memoir Out of Africa, Karen is a wonderful area to stay if you've come to Nairobi for the wildlife and nature. The area is known for its arts and crafts, such as can be seen at the Kazuri Bead Factory and the Utamaduni Craft Center. Karen is a great place to stay if you long for tranquillity and love some greenery to surround you. The Ngong Forest Sanctuary is a stone's throw away. Karen is the best place to stay for those who want to spend most of their time in Nairobi at the National Park. What's more, you've got the Elephant Orphanage and Giraffe Center located here as well, so you're never short on wildlife discovery. A well-known restaurant in the area, called Talisman, is famously one of the best places to eat in all of Nairobi.
Accommodations in Karen usually come in the form of large farmhouses. Some great options are:
House of Waine or Cold Springs ($$$)
Palatial Gardens ($$)
Bankhouse Retreat ($)
Gigiri and Muthaiga
The United Nations Headquarters stand imposingly alone on a massive, green estate in the district of Gigiri. This residential area is home to the largest expat community in Africa and is considered the most upscale suburb in Nairobi, along with the adjacent Muthaiga. Separated from downtown by the sprawling Karura forest which offers a wonderful alternative to the National Park, Gigiri is not an ideal hub for people wanting to beat with the pulse of Nairobi, but it is the safest suburb and as such, great for families and elderly travelers.
The US embassy has been relocated to Gigiri after the bombings of 1998 destroyed the previous building in the center of town. Muthaiga, right next to Gigiri, is the district that encompasses the Karura forest and features a famous golf course. Called the Beverly Hills of Nairobi, it is easy to see why: glitzy estates nestled far from one another on enormous, manicured properties. Clean air and a peaceful vibe make these suburbs easy to love. Gigiri is particularly favored by expats, making it one of the largest communities of foreign professionals in Africa. It is, however, a largely residential neighborhood which does not offer a lot in the way of entertainment, so you will have to step out if you're looking for a good time, though you will find quite a few restaurants centered around the village market area. Gigiri and Muthaiga are the safest areas of Nairobi, which means that you can choose a more budget-friendly place to stay at without having to worry. Your options include:
Tribe Hotel ($$$)
The Concord ($$$)
Villa Leone guest house ($$)
The Jewel Stone Hotel ($)
The Dreamplace B&B ($)
Westlands and Parklands
Both urban areas but not as much as downtown Nairobi, the Westlands, and Parklands districts make for an ideal compromise. The endlessly informative and must-see National Museum is close to the Westlands, and you can buy great books and crafts at the museum shop even if you don't enter the exhibition area, though we earnestly recommend you do.
The Westlands has a large number of bars and restaurants. The area is generally busy enough that it is safe enough to walk around with peace of mind.
Head to Electric Avenue to go barhopping of check out J's Fresh Bar and Kitchen – a favorite with the locals that has live music every Thursday night.
Local breweries are on the rise in Kenya just as they seem to be elsewhere, so for fans of beer and those wanting to see how the Kenyans do it, Nairobi offers quite a lot of options, especially in this area. Have a pint of the local standard brew – Tusker. The Sankara hotel rooftop bar offers a stunning view of the famous, heart-wrenchingly gorgeous African sunset.
The Westlands, due to its large Indian community, also offers quite a large variety of desi restaurants: from Punjabi through Gujarati to South Indian cuisine, you can find all of it here and get some much-needed fiber in your diet. One place that Indians in Nairobi swear by is Open House, thanks in no small part to its authentic desserts.
For shopping, head over to Parklands and check out the Made in Kenya store on Parklands Rd. to get some superb quality local fashion. These districts have a few casinos since gambling is not only legal but a favorite pastime with the residents in Nairobi. Go and try your luck before you head back home to one of these places:
Villa Rosa Kempinski ($$$)
Azure Hotel ($$)
WestEnd Hotel ($)
Upper Hill and Kilimani
Upper Hill is not quite as natural as its name would suggest. Construction has seen a major upswing in this area in recent years, dotting the neighborhood with skyscrapers. In 2017, for instance, work started on the tallest building in Africa. Upper Hill is a busy neighborhood with restaurants filled with office workers and bars with people winding down after a long day at work.
Uhuru Park is right there waiting for you on the edge of the district. This relatively compact park has a national monument, a man-made lake, and some of the best views of Nairobi's skyline. It is an ideal spot to get away from the noise of the city.
Head to Kilimani to check out Nairobi's Chinatown in the making, complete with the crimson paper lanterns you're picturing as you read this.
A great place to go if you've caught the shopping bug is the Yaya Mall, a large complex with stores of all imaginable types.
A restaurant you must visit is the Pango Brasserie at the Fairview for clever dishes worthy of being photographed.
We recommend the following hotels:
Radisson Blu, Sarova Panafric or Palacina Residence&Suites ($$$)
The Swiss Lenana, the Crowne Plaza and the Monarch ($$)
Downtown (CBD)
The heart of cosmopolitan Nairobi, the Central Business District (CBD) is filled with all manner of things to see and do, day or night. The plus in staying in the CBD is, of course, the action and vibrancy, but the glaringly obvious minus is the feeling of being locked in a concrete jungle when you could be out with nature. The hustle and bustle may be exciting and distracting, but you are advised to be on your guard here as petty crime is rampant.
If you've got nowhere to be and no plans to occupy you, the CBD is the best area for meandering around. We must warn you however not to talk on the phone while crossing the road, as this is strictly verboten.
The downtown area has some of the best bars and restaurants in Nairobi. Try Nyama Choma, which is Swahili for barbecue. You will find all of the classic meats, as well as farm-raised ostrich and crocodile.
City Market is the best place in town shopping. Another must-see is the Maasai Market, located between the CBD and the Westlands. Haggling is a hot-button issue here: it is encouraged, and one could even say required, but too much of it can quickly turn insulting. The Maasai take pride in their craft and don't want to give it to you at any cost. Be reasonable but respectful.
Head up to the Kenyatta Convention Center helipad for the best and vastest views of the city. Have a cocktail at Lord Delamere Terrace & Bar, est. 1904, and think about the fact that a little over four miles away there are lions, giraffes, elephants, and rhinos roaming around.
The perhaps most important thing to keep in mind when visiting Nairobi is not to let worry cloud your fun. The Kenyan capital is an endlessly entertaining and welcoming place to find yourself any time. The contrast Nairobi offers in the wild and untouched landscape spreading eternally from it, interrupted in its arid, flat way only by the skyscrapers and noise of a metropolis, is something you won't soon forget.