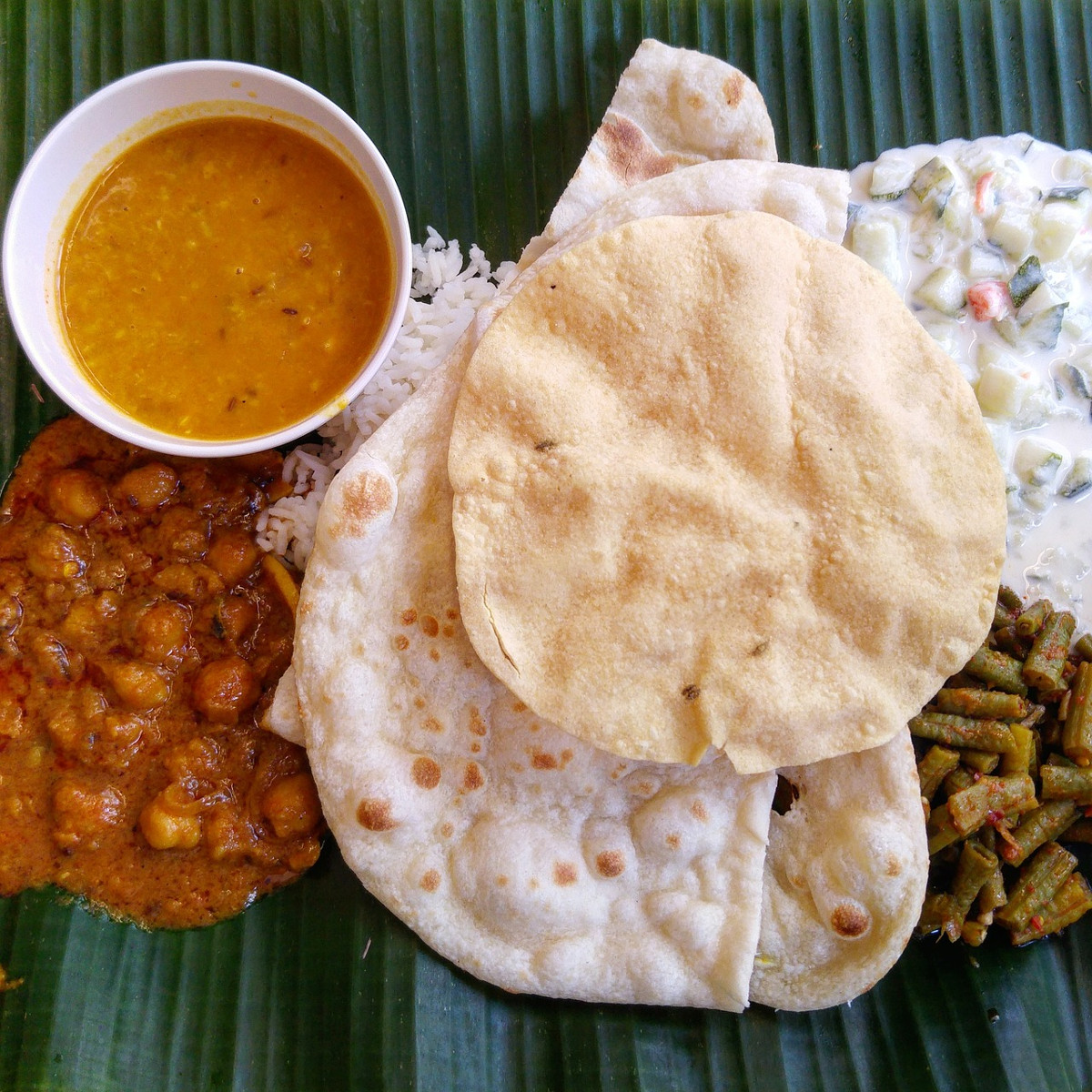 Best Places to Eat in Mumbai
Food is an essential part of Indian life and counts for a lot in terms of national and regional identity. It is, in short, the glue that holds this immense and varied nation together. And what glue it is: the rich and varied cuisines of different cultures – from Parsi through Muslim to Jain edible tradition – collide here in a flurry of spice, flavor, colors, and textures.
Nowhere in India can you sample the best of all worlds like in its second city, Mumbai.
Now, while some concern for your digestive health is reasonable and warranted, we urge you to forget your troubles, get happy and dig into the street food here, if perhaps not on the day before your flight back home.
Generally, foods fried in hot oil are safer to eat than foods assembled cold. It is, however, our duty to tell you that some of those cold snacks are to die for and worth a couple of days of not entirely unlikely "Delhi-belly." India generally throws your immune system off somewhat, regardless of what you eat and where you eat it, so you might as well enjoy yourself in the process.
Let's get to it; you must be hungry. Without wasting any more time better spent eating, here's the best of the best.
Masala Library

Indian food like you've never – never – had it before. Masala library is a pretentious place, yes, and the portions are correspondingly tiny, but this can be easily overlooked when you realize what a marvelous experience a dinner at this place is. The tasting menu is great if you can't decide on one thing, and even though plate after plate, the amount of food seems insufficient, by the end of the menu you will be full even if you enter with a voracious appetite. We won't recommend anything off the menu because we recommend everything.
The Quarter
Housed in the courtyard of the recently renovated Royal Opera House, the Quarter is a restaurant and jazz club, and it's really hard to decide what it does better, the food or the music. Luckily, no one is asking you to make tough choices like that, as long as you just come down here to listen and eat. Sit under the stars (and in the heat, unfortunately) and have a wood fire oven pizza that ties with Celini for the best in town, which is why the Quarter took its place on this list. There's a farmer's market here on Sundays, which means that you can select the things you'd like to see on your plate and give them to the chef to prepare. This is exactly as lovely as it sounds. Plus points have to be added here for the outdoor seating beneath such a gorgeous and well-kept building, as that is a rare find in dear old messy Mumbai.
Irani Cafes: Leopold, Britannia, Mondegar
Parsis and Iranis are essentially people from Zoroastrian communities who migrated to India to avoid persecution in then-Persia in the tenth and nineteenth centuries, respectively. A number of these new residents established Irani cafes when they arrived in Mumbai. Irani cafes are known for their very basic fare and their eat-and-get-out vibe, but are slowly fading from Mumbai's urban fabric and have become an endangered species today, upstaged by the glitz and glamour of new places popping up constantly. You can try to do your bit in keeping the spirit alive by visiting if only to have some tea and biscuits. There are three Irani cafes particularly worth your while:
The Britannia. A classic established in 1923, the Britannia serves a legendary berry pulao and has more hearty a menu than is typical for an Irani cafe.
The Mondegar. The hand of famous Goan artist Mario de Miranda is all over the place at The His characteristic drawings adorn the walls, tables, menus, mugs, and even napkins. That alone is certainly worth a visit, another being the hilariously detailed menu that is bound to put a smile on your face. For instance, you can have toast, toast with butter, toast with salted butter, toast with jam, toast with butter and jam. The menu is enormous.
The Leopold. Last but most definitely not least, the perhaps most iconic Irani cafe of all. Established in 1871, the Leopold was made even more famous in 2008 as one of the first sites to fall victim to the Nov. 26 terror attacks. Ten people were killed in just over a minute that day. In a show of defiance, the Leopold reopened its doors just four days after the attacks and is still standing just as it was then: the bullet holes remain to this day.
Bombay Canteen

Think: street food, but fancy. Ideal for those who squirm at the thought of eating something from a roadside cart, Bombay Canteen's menu consists of local classics with a chic twist. A sublime option any time, it should not keep you from trying out the actual street food, but rather serve as a contrast to it. There's nothing like the real deal, even if Bombay Canteen comes pretty darn close. The area it is in, Kamala Mills, is a busy hub for restaurants and bars, so you can come down here and pick somewhere else to eat or check out a bar for after-dinner drinks.
Candie's
A cult classic of Bandra, the suburb that is home to most of Bollywood stardom, Candie's is a monolithic operation every local knows and loves. Though the original Candie's is off Carter road, we recommend you go to the one on Pali Hill to get a feel for the place. A truly massive canteen-style eatery in a Portuguese villa, Candie's has an unnecessarily complicated billing system and is always, always full. Try the salad bar, the chicken sandwich, or one of the pretty little pastries made on-site every day. Say hello to the lady at the cashier who is the owner of Candie's emporium but still insists on counting every rupee herself, every day. There's a 25 percent discount on everything after 8 p.m. and a 50 percent discount on their anniversary day.
Juhu Beach
The best spot bar none – subjectively speaking – for street food is Juhu beach, a rare beach where you can do almost everything but swim. Come here day or night and make your way through the rows of stalls selling every street food staple this city has to offer. One thing Juhu beach does best is the mighty falooda, which is as delicious as it is difficult to explain. Imagine a tall sundae glass filled with all manner of different desserts to form a single super-dessert: rose syrup, vermicelli, heavy cream, ice cream, nuts, seeds, jelly, and candied fruit are but a few of the possible ingredients. If you like things less heavy but more dangerous, you can try a gola, which is a block of ice with the syrup of your choice poured over it, nothing more, nothing less. The reason this lovely dessert is risky is the complete disregard of any hygiene standard in its preparation. Try at your peril.
Mini Punjab
This is where you go when you're in dire need of some carbs and protein after a late night out in the suburbs. Mini Punjab is always open, even when it's closed, and always has a piping hot chicken tikka roll ready for you in one minute. We're not saying it's the best, but it's there, and quite good, although Carter's Blue is the place to go if you're on the lookout for the finest roll in town, also called Shawarma or Frankie (after a brand, sort of like vacuum cleaners are called Hoovers).
Fable
The perfect counterpart to after-hours chicken rolls, the all-day breakfast at Fable is always there for you if you need to get over your hangover by having eggs benedict at four in the afternoon. Lovely portions and a decidedly French bistro make this a wonderful place to nurse yourself back to health – if all else fails, with a couple of mimosas.
Carter's Blue

At the center of a ridiculous and very funny dispute lies the name Carter's blue. These rather simple words adorn not one, not two, but three storefronts on Carter Road, Bandra's famous spot filled on both sides with an ever-changing cast of restaurants. Two of the Blues are impostors – the real one is the one closest to the water, on your right if you're heading down the street. It would be unfair to deny the fact that even the impostors make a lovely shawarma, though the original can only be had at the true Carter's Blue. The tenderest meat, doughiest wrap, and those two little pots of sauce make all the difference in the world, trust us.
Dosas at Cafe Madras
Before there is a riot, let us say in advance that there is no way to really establish the best place for a trusty old dosa in Mumbai. The reason we chose Cafe Madras is that it is the perhaps oldest south Indian establishment in Mumbai and deserves the spot by virtue of its age, along with the incredible dosas they serve. If you've never had a dosa, you are in for a treat: imagine a pancake made of lentil and rice batter, fried paper thin and golden crispy. This most traditional Indian breakfast originally from Udupi, Karnataka is best enjoyed with the coconut chutney that it comes with, though some inexplicably prefer the sambar also served alongside it.
Batchelors
If you take a cab along the waterfront in south Bombay late at night, you may chance upon a small, brightly lit stall: open on one side, the back filled with a wall of fruits, arranged by colors in the most adorable way: one green, one red, one yellow. What you immediately feel like doing is to stop there and have one of whatever it is they are selling. Well, first you will have to find a parking spot, and as you are bound to discover that is no easy task, because this place is busy, no matter if it's after midnight. Once you find a place, you will sit in silence, just you and the black-and-yellow cab's morose driver. You will sit until a man in an orange shirt finally comes up to the window and asks you what you want. It will be strawberries and cream in the fall and winter, mango and cream before the monsoon, and mosambi juice anytime in between. You will wait a long, long time for the man to return, but when he does, you will try the arguably best fruit preparation possible.
Moti Mahal
Moti Mahal, literally meaning pearl palace, is a restaurant chain with origins in Delhi. It has contributed two essential things that represent Indian cuisine at home and abroad, namely butter chicken and dal makhani. Now, we wish we could say that the best place to have these two dishes is at Moti Mahal, but that sadly isn't so. The original restaurant in the Indian capital does them better than its sapling in Mumbai, but neither does these two the best. Nonetheless, there is something about going to the original, and the food is quite nice if not exceptional. Their naan is fantastic, though, and that surely must count for something.
Pali Village Cafe and Pali Bhavan

Run by the same team, these two restaurants essentially across the road from one another make for sublime lunch spots if you're looking for something a bit fancier that still won't break the bank. The decor is much the same at both places – colonial Asian – but the food, though identical in quality, could not be more different. Pali Village Cafe serves continental fusion, with very chic dishes and healthy portions, and Pali Bhavan does Indian classics with an update. Have the flatbread with the pumpkin topping at the Village Cafe and the laal maans at Pali Bhavan if you think you can handle the spice.
Naturals Ice Cream
A franchise with stores all over town, Naturals Ice Cream still has something very mom-and-pop corner shop about it. This may be due to their policy of only offering seasonal fruit in their ice cream range. Their custard apple and mango flavors are a spiritual experience, and the classics available year-round – vanilla, chocolate and the like – are best not missed, either. We can only hope for you that you can come to town around mango season.
Food Carts for Chaat
It is not easy to define what chaat exactly is, but it's one of those things every Indian knows instinctively. It is a sort-of fixed category of strictly vegetarian snack items based on fried dough featuring onions, chaat masala, and yogurt. Sometimes also featuring potatoes, sometimes not; sometimes garnished with coriander, sometimes not. Often, though not always, sev – a sort of deep fried angel hair noodle – is added. Popular examples of chaat you will encounter on your visit to Mumbai are:
Pani Puri – those crisp little balls of dough filled with all sorts of things by way of a small hole poked into them
Bhelpuri – something like a deconstructed version of the above, served on a paper plate
Pav Bhaji – essentially a spicy tomato sauce with a buttery bun for dipping
Vada Pav – the same bun as above filled with a deep fried potato patty
Dahi Vada – or curd-soaked dough balls with a sweet and tangy tamarind sauce. This dish is sweeter in the states of Maharashtra and Gujarat than it is elsewhere.
The bad news about chaat is that it is available only on street corners. The good news is that it is available on every street corner.
Peshawri at the ITC Maratha
This is the place for proper North Indian food like your grandma would make it if you had a North Indian grandma. Come to this fancy restaurant in a five-star hotel if you've got something to celebrate and want to do that by eating meat. Note that as is custom at any truly Indian place, you are supposed to eat with your hands, though cutlery will be provided if you ask for it. Have the kababs or have some sort of mutton – which translates to goat in India – in a rich gravy, accompanied of course by naan dripping in butter.
Mohammad Ali Road

If you long for nice food without the frill – or the price tag – that goes along with it, don't think twice and head to Mohammad Ali Road, a famous street in a Muslim quarter buzzing all day and night with people looking to get their fill. Along with the modest kabab, you can find any cut of meat, except of course pork or beef, but we promise you won't be missing those when faced with the alternatives. Trust your instincts on this road – what looks like brain to you probably is, and yes, that's kidney on a skewer.
Shree Thaker Bhojanalay for Thali
If the above entry does nothing to you or even offends your culinary sensitivity, you're probably best served with a nice thali. The name means something like "round plate," but thali is used to describe the tradition of the Indian vegetarian all-you-can-eat, most popular in the state of Gujarat. You get a no-fuss metal plate, sit down and try to keep eating the endless little portions of all manner of meatless food as they arrive on your thali. But, as you well know, the house always wins, and you can't beat the thali at its own game, so there will unquestionably remain a large amount of food on your plate. Many places serve a fantastic thali in Mumbai, but Shree Thaker is a classic.
Chai anywhere

The lifeblood of Mumbai and the rest of India, chai is available on every street corner across the nation. Chai literally means tea, and in India, it comes boiled in milk and livened up with spices. Drinking it may be amazing, but what completes the experience is watching the so-called cutting of the chai. A pot of boiling milky tea is stirred, and then a ladle of it is lifted out only to be poured back in. The mastery of the chaiwala – the teasmith, so to speak – can be ascertained by the height of his pour. If you can't bring yourself to try a roadside chai even after all our convincing, great alternatives can be found at Prithvi cafe, a gorgeous tea garden at the theater of the same name, and at chaayos, a franchise that delivers on their slogan's promise and brings you "experiments with chai." Both do what they do almost as well as any man by the side of the road. If however you are of the daring sort, have all the chai you can and have it even from those men with the big metal jugs fastened to their bicycles.
It does not matter where you have it, but if you only have one thing from this list, make it chai.