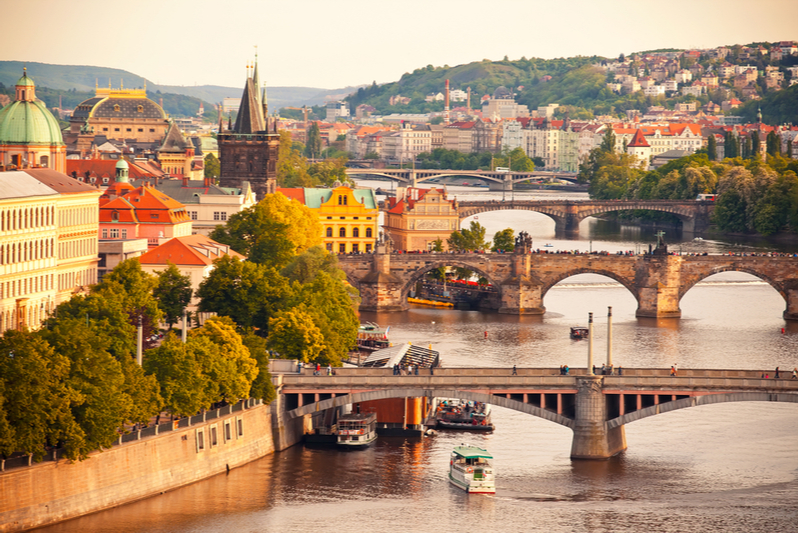 Czech Republic
The Czech Republic is somewhat of a young nation; technically, it was only formed in 1993 after the dissolution of the Soviet Union, through the peaceful separation of Czechoslovakia into the two nations we know today. But that is a mere formality, and the Czechs have a whole lot of history behind them, from the old days of the Duchy of Bohemia and the Austro-Hungarian empire to its modern days as an independent nation. Today, the Czech Republic is an underrated gem you should put on your list of things to see the next time you come to Europe.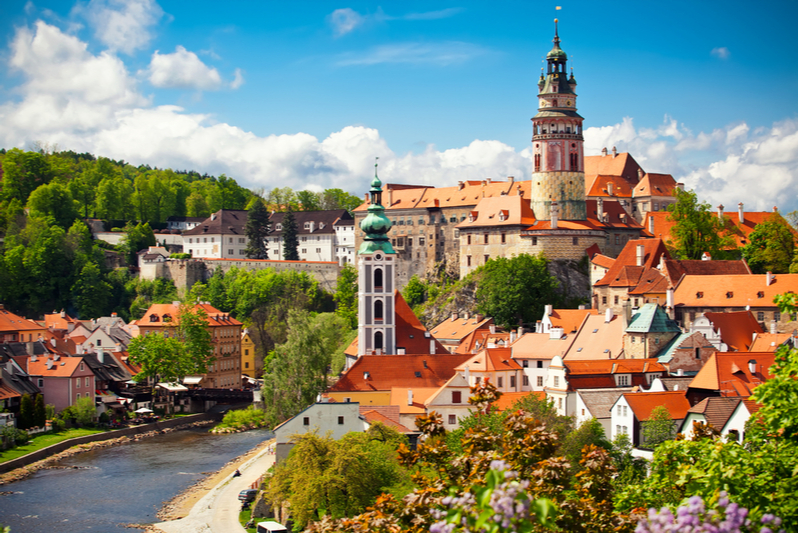 Culture
While the Czech Republic may never be entirely disconnected from its erstwhile twin, Slovakia, in tourist's minds, Czechia has a long history of belonging to one grouping of nations or another that doesn't just involve its neighbor. All that matters now is that it does have its very own identity, which makes this country a lovable, endearing box of beautiful, bespoke jewelry. The Czech Republic also boasts the world's highest concentration of castles and castle ruins, which adds to the whimsical, old-world charm. Whether you are visiting the countryside castles or the buzzing capital city, you will love getting to know this small nation surrounded by mountains that never fails to amaze visitors, time and time again.
Food
There is a particularly low essential pleasure to eating in Eastern Europe, which is not unlike that of a classically American meal. In the Czech Republic, they may not have dark game meat marinated three days ahead with unimaginable finesse and off-kilter ingredients like they do in Franc. Still, the Czechs know the beauty of a big piece of cheese breaded and fried to be crispy on the outside and filled with gooey, delicious wonder. And sometimes, that's exactly what hits the spot. When set against the composed style of French haute cuisine or the earthy beauty of Italian cooking, this kind of food has perhaps understandably not gotten the attention it deserves, but if. Still, if the type of person who enjoys a baked potato drowning in garlicky sour cream, the Czech Republic is the place for you. Plus, its people consume the most amount of beer per capita. This comes as no surprise, surely, since the Czech Republic is known the world over for its superb ales, which is another reason for a visit to the country should become a priority.
Entertainment
If you are partial to the beer mentioned above of the Czech variety, you'll be glad to know that the Czech calendar is littered with beer festivals, where both quality and quantity are essential points to keep in your field of double vision. If you like things less rowdy and hedonistic, there is a never-ending list of beautiful castles and fortresses of any kind for you to discover: small and quaint, romantic and evocative, massive and commanding — and some, so they say, haunted by ghosts of past residents or captives. That, and a fine tradition of classical music, can make the Czech Republic an excellent choice for absolutely anyone.