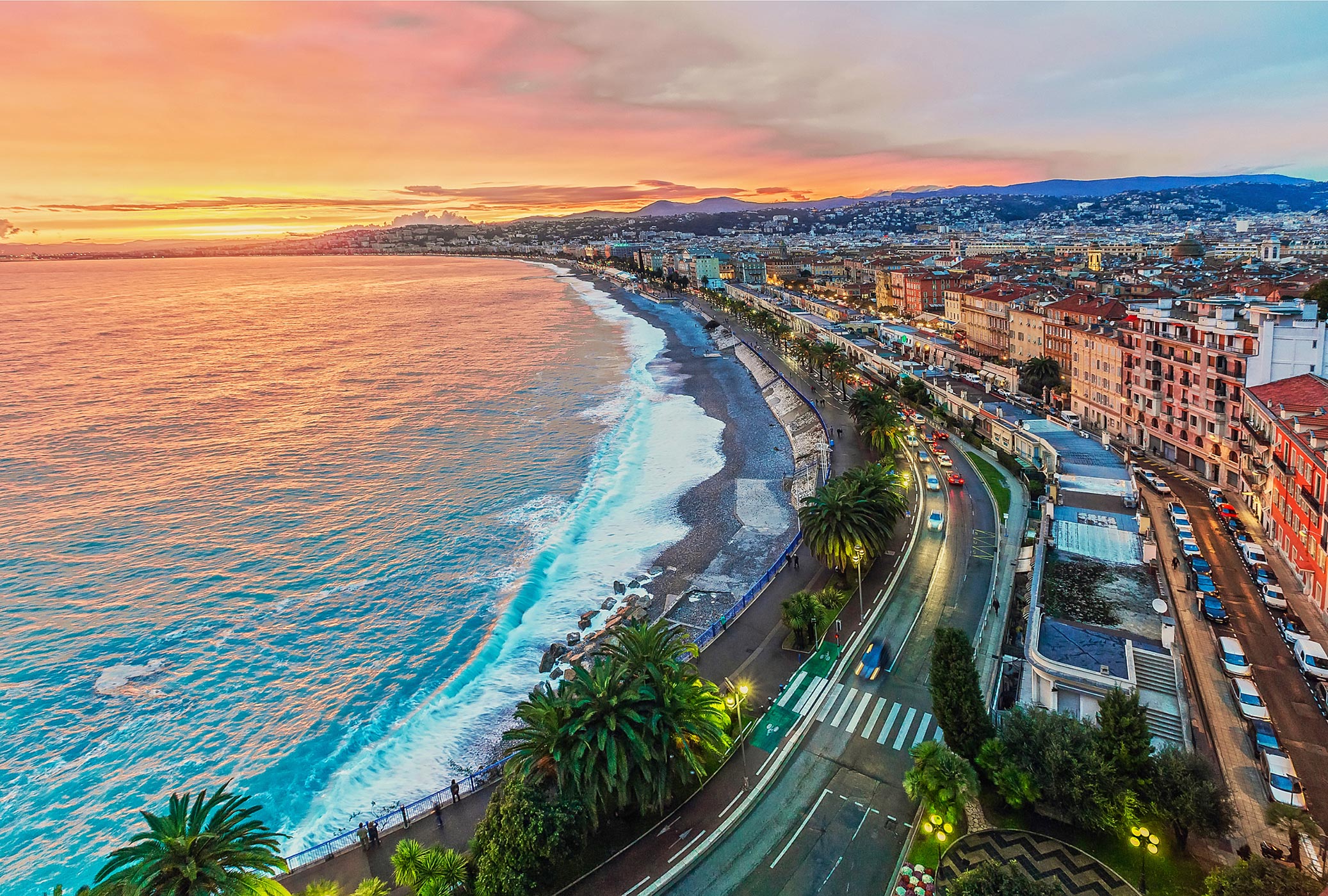 France
Whether it is the lavender fields of the Provence, lavish Versailles, or the glisteningly obvious Eiffel tower that best represents France to you, the fact is that it's the most iconic country in the world.
Overview
It is not surprising that France is the most visited country in the world. The birthplace of the French Revolution — the uprising that caused the downfall of feudalism — is also the home of modern philosophy, literature, fine art, architecture, music, fashion, and cuisine. There are French words that deliver darts of recognition to the heart of every person: Renaissance, croissant, Versailles, Marie Antoinette, Normandy, the guillotine, the concord, Napoleon, art nouveau, Brigitte Bardot, and Coco Chanel to name a few.
Culture
French culture is in large part influenced by the country's history as a colonizing superpower, having been second in scope only to the British Empire. France today is the most diverse nation in continental Europe, and the principles of the French national motto, liberté, égalité, and fraternité (liberty, equality, and fraternity) still ring true.
Home to the most famous museum in the world, the Louvre, France is big on art of all kinds. Immeasurably valuable artistic contributions have been made under the French flag in the field of cinema (Godard), painting (Monet), literature (Baudelaire), dance (Baker), sculpture (Rodin), and music (Debussy). French art continues to flourish and delight today, and there are few nations that lay as much emphasis on artistic endeavor.
Food
Justly held in fine esteem, French cooking brought the concept of fine dining — haute cuisine — into the world. With various methods to fry, steam, boil, broil, or bake anything edible, an array of glistening, buttery sauces as daunting as they are delicious, and a dictionary full of kitchen terms, it's no wonder mastering the art of French cooking was tough even on Julia Child, culinary ambassador to the US.
But, it is the attention to detail and love for sophisticated compositions that renders French cuisine unique and gives it a hard-to-beat edge. What's more, it also has the best cheese, which is clearly important, and a whole lot of regional variation throughout the country: you will find the French kitchen transformed from the Alsatian border to the Italian one. Also: French, the language of love, is best listened to over a glass of champagne. Or Bordeaux, in a pinch.
Entertainment
One need only to think of the Cote d'Azur (the French Riviera) or the terraces of cafes in Paris to be put in the mood for a night out. Buskers playing in the underpasses of the metro, saucy subtitled films dealing with extramarital affairs, the tipsy philosophizing over wine and cigarettes: getting bored in France is impossible. It's really too bad that to be French is a privilege reserved for just shy of seventy-million people — but everyone is free to visit, again and again.