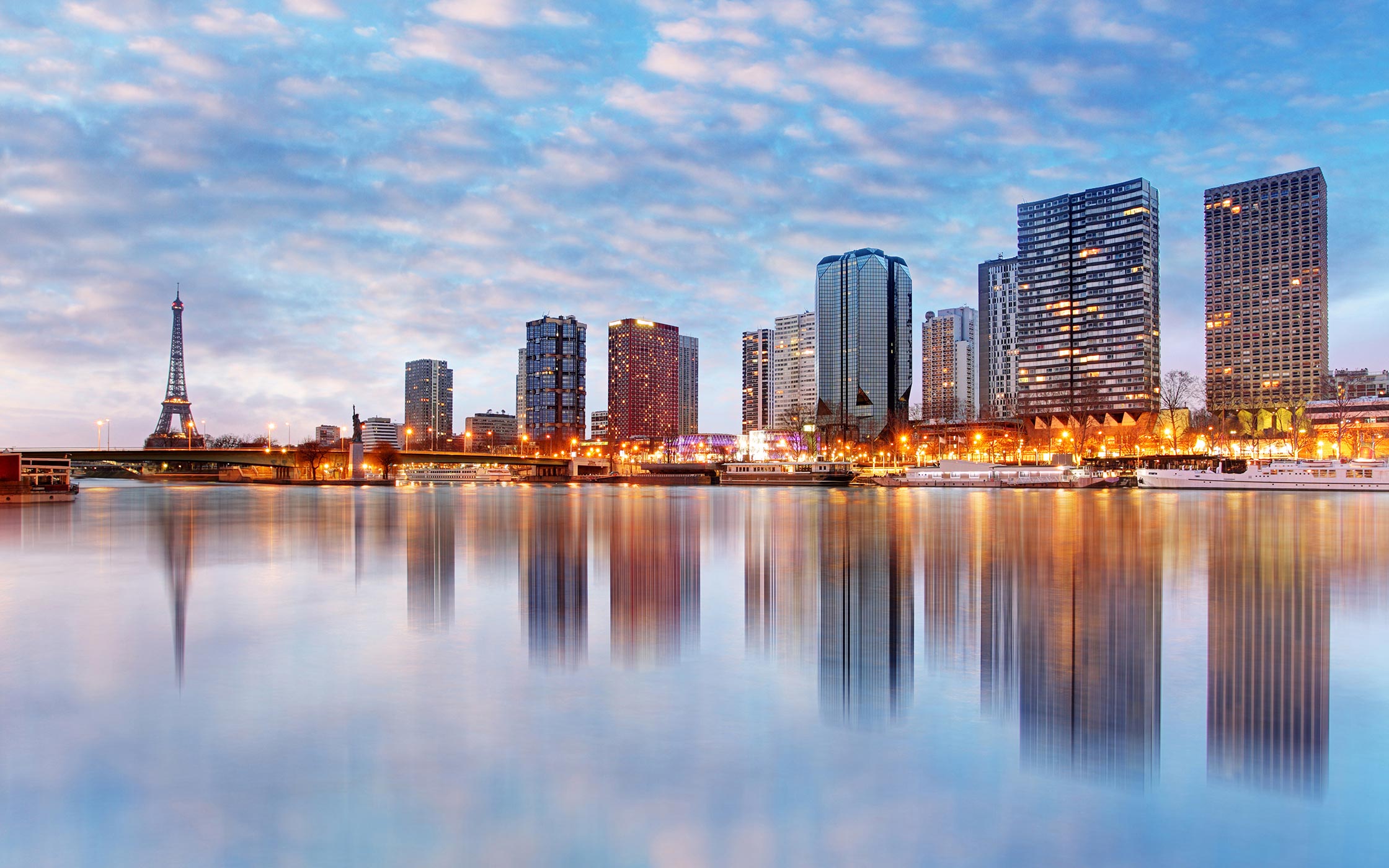 Paris
The French capital is unique in the world in that it represents the same thing to absolutely everyone: undying, eternal romance.
Overview
The Grande Dame is older than she perhaps likes to let on: once a Roman stronghold, the city along the Seine has since stolen the heart of men wanting it for themselves, from Napoleon to Hitler, and produced women unforgettable like Paris itself, from Simone de Beauvoir to Catherine Deneuve. But, no matter her age, all it takes is one look at the Eiffel tower, visible from almost everywhere in the city, to only have eyes for Paris.
Visit the City of Light to experience the true essence of romance the French way, the only way possible. The nickname does not come from the impressive illumination of the Eiffel tower at night, but from the number of human sparks, intellectuals, who have called this city home. Even if you can only call it home for a bit, as Bogart said in Casablanca, you'll always have Paris.
Culture
Bare-faced women with red lipstick and a look of practiced ennui leaning over wrought-iron balconies, overheard declarations of love on the metro, the buzz of the Montmartre contrasted by the meander of the Seine: Paris is alive with electricity. No wonder that everyone from Hemingway to Piaf has devoted works of art to this most magnifique of cities. Art is important in Paris, as is food and love, or the three pillars of what the Parisians consider to be a good life. The saying may go "when in Rome, do as the Romans do," but when in Paris, you can't help falling in love: with the city, and with yourself in it.
Art
There is no talk of French art without Paris: many movements relating to how we view the world or how we imagine it started here, from Art Nouveau to Cubism, from Impressionism to, of course, Romanticism. So visit the woman with the most mysterious smile in the world at the Louvre, the Thinker at the Rodin museum, or Notre Dame on your walk in a city that is a sprawling piece of art in itself.
Food
Where better to discover French cuisine than the capital? More Michelin stars than you can count in the sky dot the Parisian streets. Start your day at a boulangerie for the most tender pastry you've ever had, then enjoy a buttery croque monsieur (or madame) for lunch and tender coq au vin for dinner. You'll see why the mystery of how Parisian women remain so thin is fervently debated to this day.
Entertainment
Feel the bohemian, artistic buzz of the Montmartre over a glass of the house wine or get down with the locals in the SoHo of Paris, Le Marais - and then walk home, shoes in hand, and feast your eyes on the breathtaking views from the Trocadero at dawn. Boredom isn't an option in Paris.