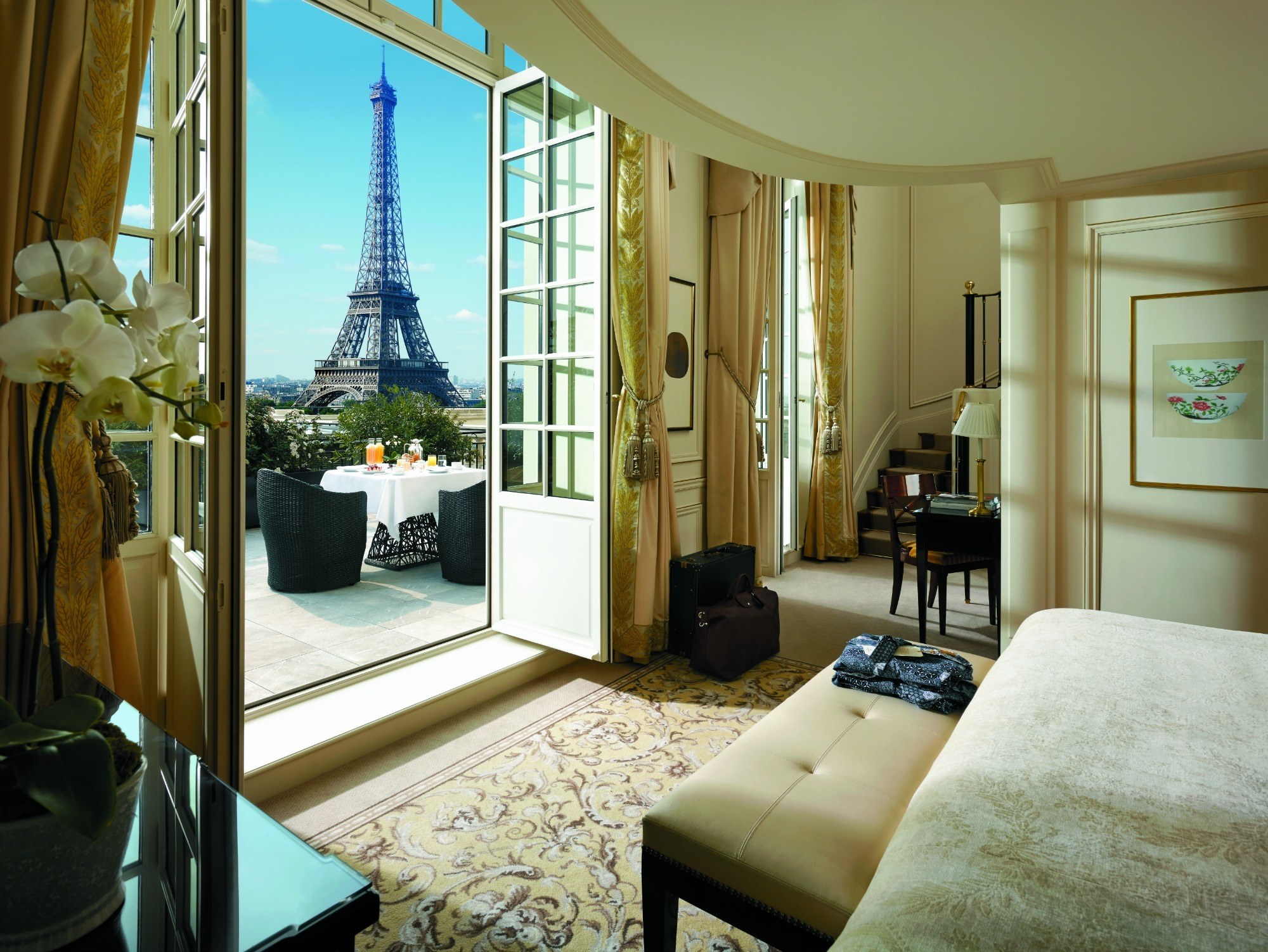 The Best Hotels in Paris
Before you book a room, take a look at our six favorite places to stay while vacationing in Paris, France.
One of the biggest decisions when planning your trip to the beautiful French capital will be deciding where to stay. You'll be spoiled for choice, as there are over 1,500 hotels in Paris to choose from.
However, not all hotels in Paris are created equal, and some offer a much more enjoyable stay than others. The accommodation that you choose will have a huge impact on how much you enjoy your trip, so it's important to choose wisely. Best hotel in Paris will be located next to the attractions that you want to see the most and will have your perfect blend of style and amenities.
However, it's okay if some of the spots you want to visit are in a different part of the city from your accommodation, as the Paris metro is an efficient way to get around and you can sometimes find much better value by booking a hotel in one of the arrondissements further away from the center.
Here are some of the hotels in Paris that really stand out from the rest. Many of these hotels are relatively affordable and offer value, especially compared to the more luxurious hotels in Paris.
Hotel Providence Paris
In this quirky, boutique hotel you will feel like you are staying within an eccentric Parisian townhouse, tucked away on a quiet boulevard in the 10th arrondissement. The hotel was built in 1854 and is located in the Eastern District, which is packed with trendy boutiques, emerging art galleries, and lovely restaurants.
The rooms are exquisitely decorated, and there are only 18 of them, so it has a cozy and intimate feel. It's located in a non-touristy area, so you'll get a chance to see a different side of Paris.
The Marais House
The rooms at this luxurious hotel are not cheap (around 300 euros per night in high season) but if you are treating yourself to a very special stay in Paris, the Marais House will not fail to impress.
This gorgeous 16th-century city chateau has been used as a film set many times, due to its lush interiors. The decor is stunning and features Venetian painted walls, unique antiques and 17th century stone fireplaces. It's also in a superb location, only blocks away from the Musee de Pompidou.
Hotel de la Paix
This lovely and calm hotel is located right in the heart of Montparnasse, and the decor has a wonderful mix of the old and the new. It is located on a quiet and leafy avenue, and the owner and the friendly staff will make you feel right at home. The wood furniture and headboards, along with the bright colors of the decor, ensures that every room feels sunny and bright.
You'll only be a short walk away from Luxembourg Gardens and many other popular attractions, and you'll be in a quieter neighborhood surrounded by local people going about their day to day life.
Hotel du Petit Moulin
This adorable little hotel is built in an old bakery dating back to 1900, which was a mill before that in the 17th century. Many of the original features of the building have been preserved, making it ridiculously charming and picturesque. Each of the rooms is decorated in its own unique style, and you never know which one you are going to end up with.
Plus, you'll be located in Le Marais which is considered to be the hippest area of Paris. There will be so much to explore, right outside of your door.
Le Petit Chomel
This lovely hotel is owned by Charlotte and Georges Ferrero, who created a welcoming private house vibe in a boutique hotel setting. You can sink into the big and comfy chairs, or relax in the breakfast lounge with a cup of coffee and a book from the library.
The bedrooms are all different sizes, but they each have beds with bright throws and are decorated in fun colors. The larger suites on the 6th floor have beautiful sitting rooms with dramatic hues and unique paintings. You will be situated right in the heart of Montparnasse, just steps away from the luxurious department store Bon Marche.
Le Bristol Paris
Le Bristol Paris is a historic hotel that has been a Paris staple since it opened in 1925. It is located just north of the Champs Elysees, and it dazzles guests with the 18th-century decor, excellent cuisine, and beautifully appointed rooms. As soon as you step into the lobby, you will know that this is no ordinary hotel.
It is expensive, but you'll be pampered with all of the best amenities including a fitness center, on-site spa, steam room, and an indoor rooftop pool with views of the Eiffel Tower. This hotel is also known for Fa-Roan, the beautiful and elegant Burmese cat who is often spotted lounging around the hotel and adores being petted and played with. (By the way, if you are bringing your pet to Paris this hotel is pet-friendly and has even designed a special welcome for them.)
These are just a few of the most impressive hotels Paris has to offer. Where will you stay on your next visit?