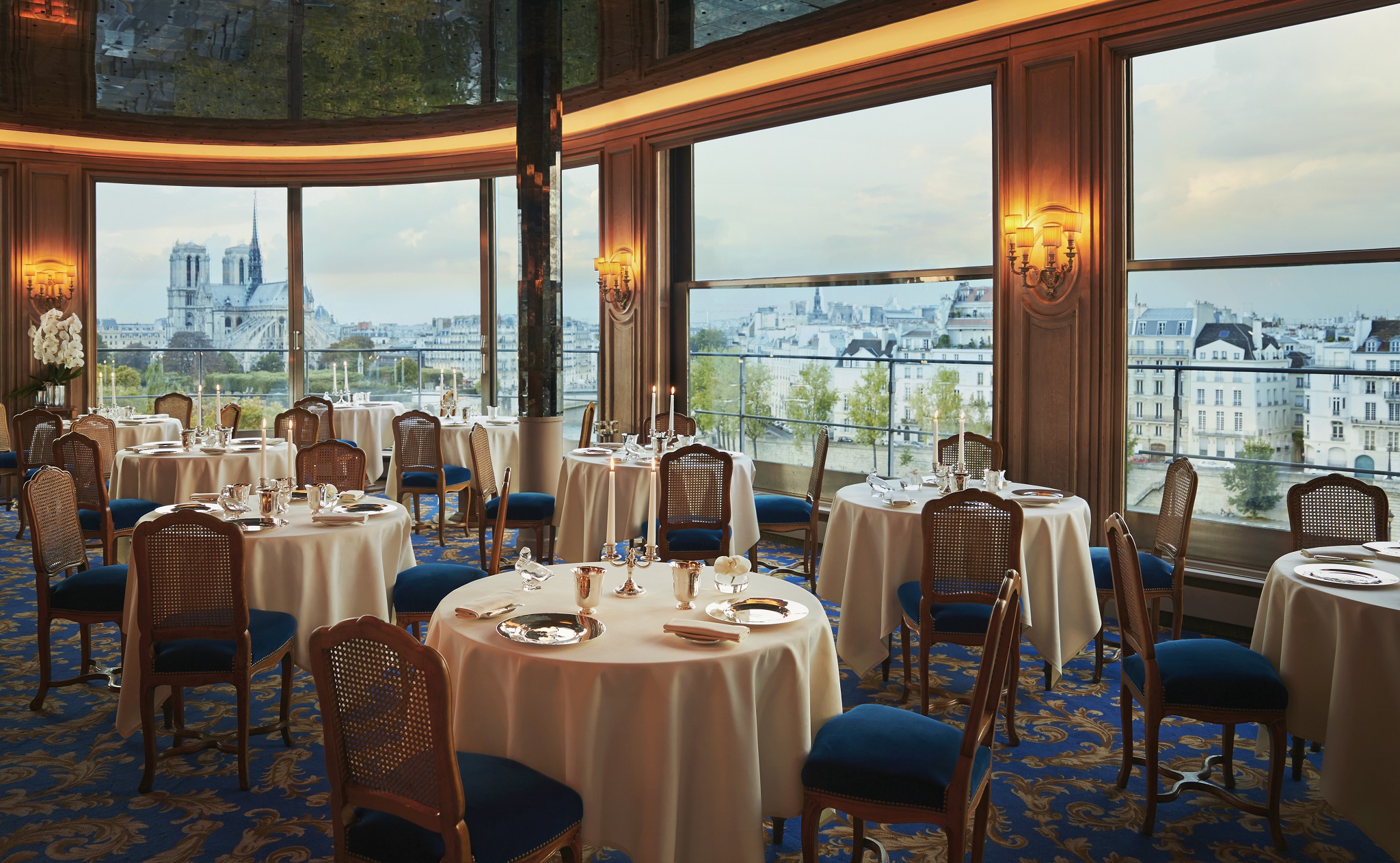 The Best Restaurants in Paris
From cozy to extravagant, there are many ways to dine in Paris. Let's look at the best of the best.
The "City of Light" is a food lover's dream come true.
There are very few cities in the world that reach the level of top-notch culinary culture Paris has to offer. Talented chefs flock here to prepare creative and exciting cuisine in highly regarded eateries. You'll be spoiled for choice, with an abundance of truly superb restaurants serving up some of the best cuisines in the world. You could eat at a new and different Paris restaurant every night for a year, and you still wouldn't have come close to sampling them all.
There are far too many amazing Paris restaurants to list in one article, but here are a few of the most highly regarded restaurants on the Parisian culinary scene. Where will you go for dinner during your trip?
Le Baratin
At this little wine bar in Belleville, Argentinian chef Raquel Carena serves up superb, complex flavors in a romantic, cozy and welcoming atmosphere. The classic French menu items are always changing to reflect the fresh local ingredients, but some of the highlights include rabbit and mushroom ragout with red wine sauce and tuna steak with black cherries. This is the perfect place to bring your special someone if you really want to impress them.
La Meduse
One of the top-rated restaurants in Paris on Tripadvisor is La Meduse, which is known for its friendly vibes, great food, and delicious cocktails. There is a small menu, as they focus on doing a few dishes and making sure they are cooked to perfection. Try the Scottish salmon gravlax with Jerusalem artichokes and pair it with the fine selection of natural wines.
Flesh Restaurant et Canal Saint Martin
As you can probably guess from the name, this restaurant is all about meat – namely a perfectly grilled steak. One of the reviewers on TripAdvisor claims that this restaurant is what caused her to give up on vegetarianism, so you know the steaks have to be good! Try the hearty smoked pork ribs, the beautiful farm chicken, and the Black Angus steak. There's nothing quite as satisfying as a superb steak cooked to perfection.
Le Jules Verne
Le Jules Verne has one of the most stunning views of any restaurant in Paris, located 122 meters off the ground within the Eiffel Tower. The food is just as good as the views, paired with a 100 percent French wine list. You can even try the experience menu, which will take you on a discovery tour through five to six courses that will truly delight your taste buds. If you really want to impress someone and give them the ultimate Paris dining experience, this is where you should take them.
La Truffiere
The chef, Christophe Poard, is immensely talented and creates beautiful, mouthwatering, modern classical-inspired French cuisine. The location is perfect for a romantic date, with a vaulted stone cellar, and tables covered in white linen and elegant silverware. There is a surprisingly affordable lunch menu, or you can really treat yourself and try the special black truffle menu.
Kei
Food writer Richard Vines says that if you only have time to go to one restaurant in Paris, you should be trying to reserve a table at Kei. This superb restaurant holds two Michelin stars, and the Chef Kai Kobayashi spent seven years learning from Alain Ducasse before he started on his own. The decor of the room is subtle and understated - the focus is on the simply divine and beautifully presented food. Try the amazing John Dory with samphire, anchovy and courgette flower, or the incredible 170-day aged steak.
Rubis

Rubis is the quintessential Parisian wine bar and lunch spot - so much so that you will feel like you are stepping back in time. It looks like what a traditional local Parisian restaurant would have been like about 50 years ago. It is all about the pleasures of good food and delicious, affordable wines by the glass. The food here is rustic and authentic - think classic dishes such as cassoulet, andouillette, and chicken. From outside it looks small, and you might think it is full, but make sure you ask because there is also an upstairs level with more seats available during lunchtime.
A Mere
Dining at A Mere is your chance to be a little bit adventurous in your gastronomical explorations and try some out-there dishes, such as veal tongue. The food here is prepared by expert chef Mauricio Zillo and served up in a funky rock n' roll atmosphere. The menu changes every day and features three of each course - starters, mains, and desserts. They are always made with incredibly fresh local ingredients, put together in creative and exciting ways.
These are just a few of the restaurants that truly stand out in the culinary scene in Paris. Of course, the perfect restaurant for you really depends on your personal tastes, so try as many as possible during your trip in the hopes of finding your favorite Parisian dining experience. Do you have any other Paris dining recommendations? Let us know in the comments below.