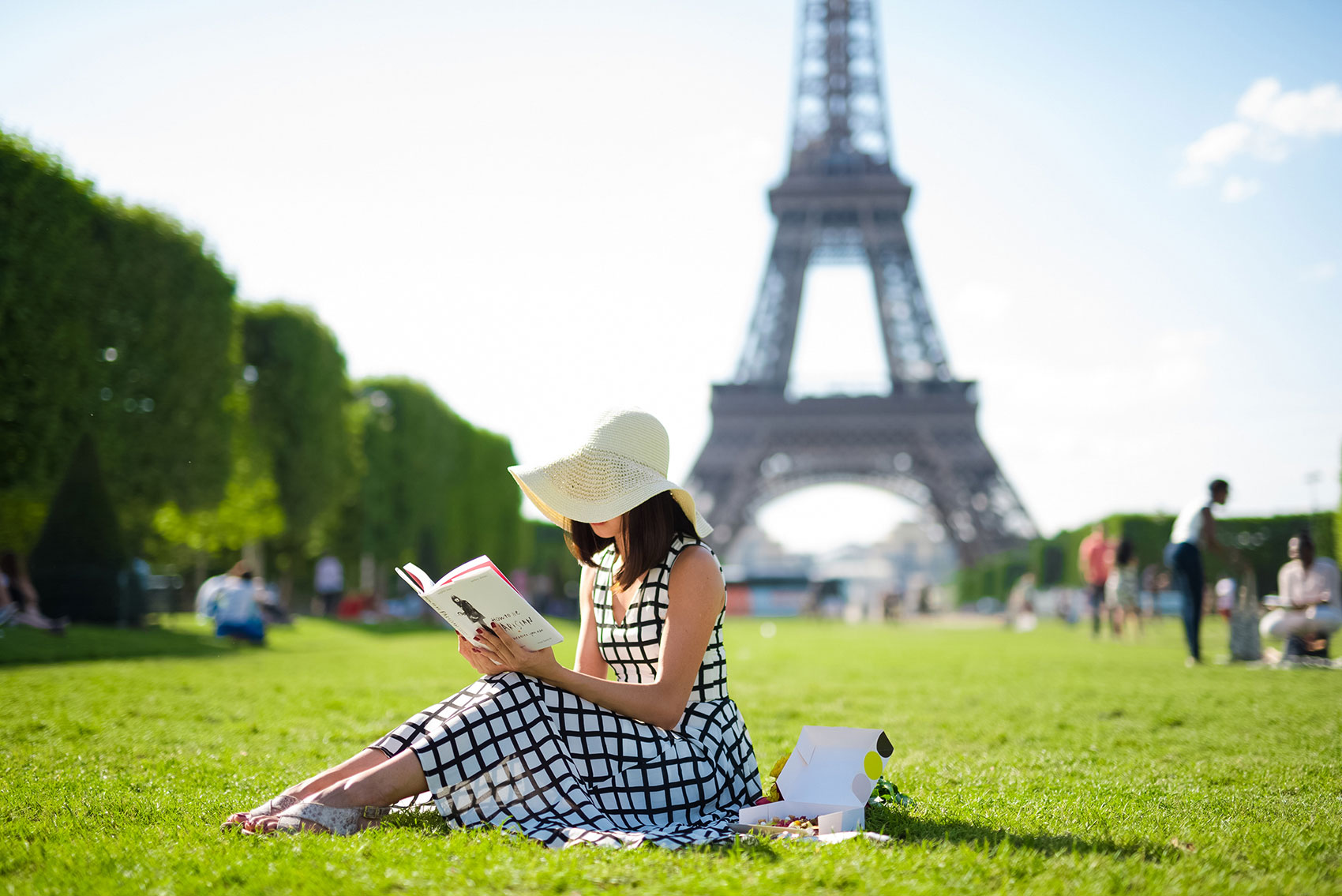 Things to Do on a Budget in Paris
Save your Euros while traveling in France and have fun with these free or nearly free activities.
The City of Light may be beautiful and magical, but it's not cheap. The popularity of Paris as a travel destination means that if you want to sip a latte and enjoy a croissant at a cafe at one of its famous boulevards, you'll be faced with a bill that will make your eyes water.
However, that doesn't mean that there aren't affordable experiences to be had in the French capital. In fact, there are many ways to enjoy the joie de vivre of Paris without spending a fortune.
Go On a Free Walking Tour
You don't have to spend a lot of money hiring a private tour guide to show you around Paris. The friendly guides at Sandeman's New Europe offer free walking tours of the city. Well, they aren't entirely free – if you enjoyed the experience you are asked to give a tip to your guide at the end of the tour. Still, it's a much more budget-friendly way to see the city and learn about the historical highlights. Usually, the tip is around €10-15, which is much cheaper than a comparable group tour would cost.
The tour lasts for approximately 3.5-hours, and it will take you to all of the popular points of interest, including Notre Dame Cathedral, the Latin Quarter, the Eiffel Tower, and more. The tours meet every day at 11 a.m. and 1 p.m. at the fountain at Place St. Michel.
Have a Picnic

French dining doesn't have to be in an expensive Michelin-starred restaurant. It's just as authentic to spread out on the grass of one of the beautiful urban parks and enjoy a Parisian picnic.
First, head to a local market and pick up your provisions: cheese, fresh baguettes, olives, meat, fruit - even a bottle of wine if you feel like it. (Responsible drinking is allowed in many public places). Then, pick up some cheap blankets, plastic cups, and disposable serveware which can be found in most grocery stores.
Finally, head to a pretty park and lounge in the sunshine while you dine. How about spreading your blanket on the Champ de Mars in the shadow of the Eiffel Tower? Or along the banks of the Seine? Or perhaps at the famous Sacre-Coeur, where you can gaze out over the views of Paris?
Take Advantage of Free Sundays
Did you know that most of the popular museums and monuments in Paris are free during the first Sunday of the month? This includes some of the most famous cultural institutions in the city, such as the Louvre and the Musee d'Orsay.
This means that if you time your visit right, you'll be able to enjoy the cultural and artistic wealth that Paris has to offer, without having to spend a fortune on museum entrance fees. Here's a list of the museums that offer free first Sundays.
Visit Pere Lachaise Cemetery
This gorgeous cemetery is completely free to visit, and it is the final resting place to some truly famous names including Edith Piaf, Oscar Wilde, Balzac, and Proust. This cemetery is far from creepy – it's elegant, historic, and beautifully designed with tree-lined avenues and ornate sculptures, and it offers a fascinating insight into Parisian history.
One of the most interesting graves is that of Jim Morrison, the frontman of The Doors. His grave is strewn with offerings of whiskey and cigarettes, and it is covered in lipstick prints.
See the Cathédrale Notre Dame de Paris
The famous Notre Dame Cathedral is one of the most iconic buildings in Paris, and it is a must-see for every visitor – plus it's completely free to enter. It only costs money to climb up to the top of the towers and look around, but if you are on a budget, you can marvel at the stunning Gothic interior without spending a thing.
This cathedral is considered to be one of the best examples of the French Gothic architectural style in the world. It is significant as it was one of the first buildings in the world to include flying buttresses – exterior supports that were created to support the incredibly high walls. Also, make sure that you notice the stunning north Rose Window, one of the most impressive displays of stained glass you'll ever see.
Watch a Free Film at the Open Air Cinema in Parc de la Villette

If you are visiting Paris in the summer, you can enjoy the free film series at the Parc de la Villette. The free cinema takes place during July and August every year and features several great classic favorites and new films.
It is a great community event that is popular with visitors and locals, and it is completely free to curl up on the grass with a blanket and take part. If you would prefer to sit in a deckchair, you can rent one for only €7. As the summer approaches, start checking the website for movie listings.
These are just a few of the most budget-friendly things to do in Paris, proving that you don't have to empty your bank balance to enjoy this great city.