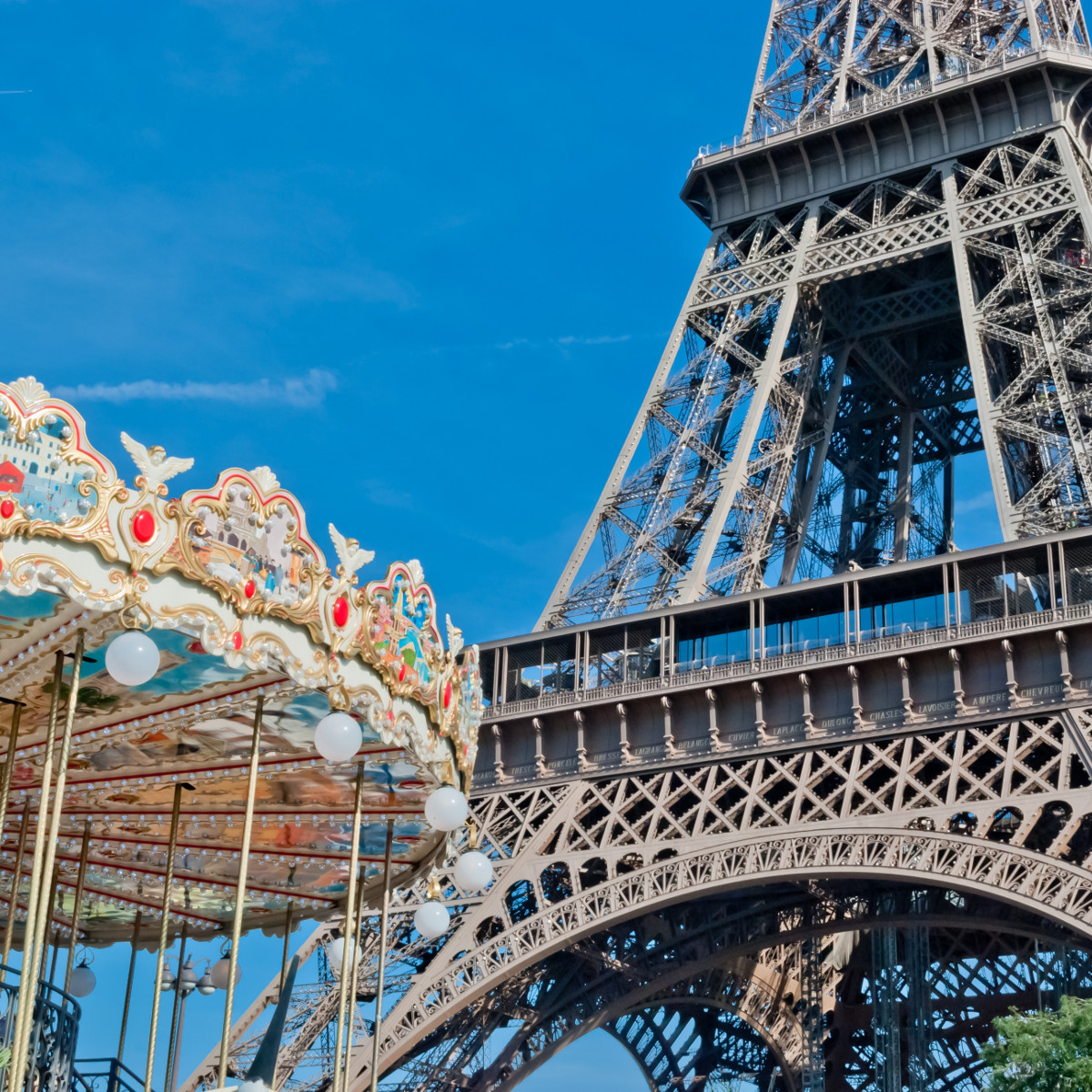 Family Activities in Paris
Discover fun hotspots and off-the-beaten-path gems for the entire family to enjoy while vacationing in Paris.
Paris makes a fantastic family destination; there are just so many things to see and do that your little ones will never be bored. Paris is a city with a lot for families to enjoy, as well as many kid-friendly parks and playgrounds.
Wondering where you should take your kids while on a visit to Paris? Here are the most wonderful attractions in Paris that you can enjoy with your little ones.
Jardin des Tuileries

The Jardin des Tuileries is a 28-hectare city park located between the Louvre and the famous Place de la Concorde. It offers a cool and shady place to sit down, rest, and enjoy a picnic, which makes it very popular with both tourists and locals on sunny days. There is also a wonderful playground here, where your little ones can run off some steam.
It's popular with both locals and visitors, so your kids will make friends from all over the world while you relax and rest your feet.
Cite des Sciences
This enormous science museum will be a big hit with your kids, as they will be having so much fun that they won't even realize they are learning. There are three floors of fun, interactive exhibits, including a planetarium, a cinema, and an old submarine.
Your kids will be amused with all of the fun, educational activities, including running around the mazes, playing with water, and using huge building blocks to make walls. The exhibits are designed to be as interactive as possible so that kids can enjoy hands-on learning. Make sure that you buy tickets online before your visit.
Jardin d'Acclimatation
This 49-acre gardens and amusement park was constructed in the 19th century, and it has so much for curious young travelers to explore, including an archery range, a miniature golf course, a house of mirrors, a puppet theater, shooting galleries, zoo animals, and much more. There's even a miniature railway for your little ones to ride on.
When you want a break from the attractions, you can have a picnic on the grassy areas with your little ones. There is even a lagoon where you can rent a boat and go for a ride. When it comes to a fun day out with kids in Paris, this beautiful park has so much to offer.
Parc de la Villette
This park is a wonderland of things to do for kids. It is home to several buildings, including the Cite des Sciences (mentioned above) and many more. It's known as one of the best places in Paris for children to play.
Your kids will love the large dragon slide in the Dragon Garden and the Dunes Garden where children can bounce and do an obstacle course. There is also a canal in the middle that you can walk along. This great park can keep you and your brood busy for several hours while in Paris.
CineAqua Aquarium Paris

Did you know that there is an aquarium not far from the Eiffel Tower? CineAqua is a state of the art marine life center where you and your little ones will be able to see 26 sharks, more than 9,000 fish, and many other underwater creatures.
Your kids will get to learn about fascinating fish from all over the world, including from Polynesia and Guyana. There is even an opportunity for kids to meet a mermaid! This is a fun and educational activity that your kids will love while you are in Paris.
Jardin de Luxembourg
These beautiful gardens are the perfect place to bring your children to in Paris. They are only a short walk away from Notre Dame, and they include manicured lawns, lots of trees, formal terraces, tennis courts, orchards, puppet shows and much more. It's also a lovely place for a picnic. Why go through all of the fuss of dining in a restaurant when you can spread out a blanket on the grass and feast on cheese, baguettes, fruit and other snacks while your young ones frolic and play?
One of the most delightful attractions at the Jardin de Luxembourg is the Grand Bassin, which is an ornamental pond where children can rent a toy sailboat and watch it drift across the water.
Disneyland Paris

If you really want to make your child's visit to Paris memorable, consider taking them to Disneyland Paris, which is only a train ride away from central Paris. They will be dazzled by the music, costumes, and atmosphere of the Magic Kingdom.
The park is actually two different parks: Walt Disney Studios Park and Disneyland Park. Walt Disney Studios Park focuses on how films are made and gives a behind the scenes glimpse at movie-making magic. Disneyland Park is where you will find the classic attractions such as Mickey Mouse and other character meets, the flying Dumbo Elephants, and Sleeping Beauty's castle. If you are visiting during the holidays, such as Halloween and Christmas, the park hosts major celebrations that will be unforgettable experiences for your little ones.
What are your favorite Paris attractions for kids? Let us know in the comments below.