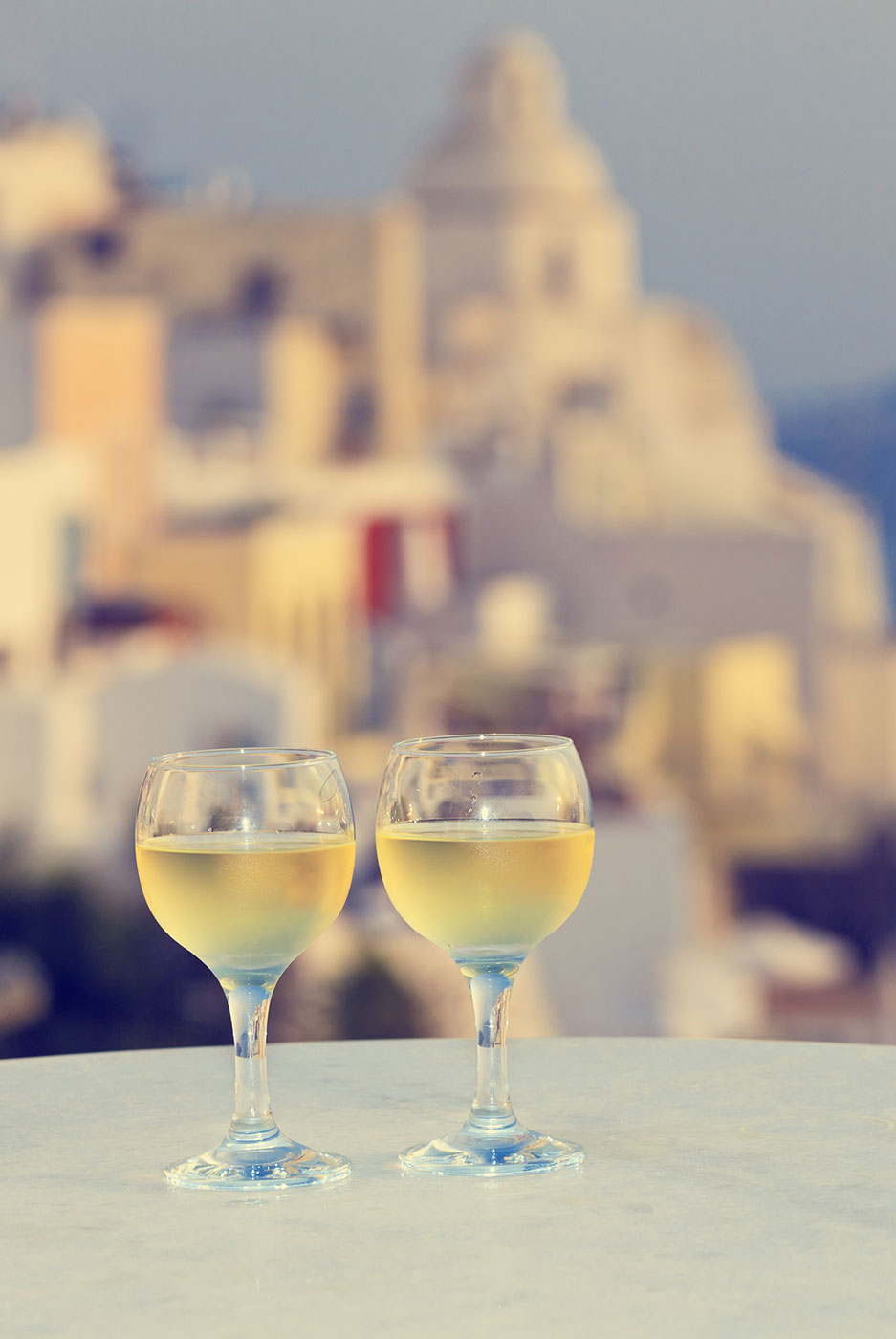 Romantic Activities for Couples in Santorini
The Greek island of Santorini seems to be made for romance.
Santorini's warm evenings with spectacular sunsets are perfect for dining on a terrace with the ocean breeze in your hair. The superb food and wine, the top-notch resorts and the laid-back pace are perfect for a romantic getaway with your sweetheart. There's a reason why so many people choose to visit Santorini on their honeymoon or their anniversary - this island is the ideal setting for peaceful and beautiful moments with your loved one.
If you are taking your special someone on a romantic getaway in Santorini, here are a few of the most dazzling experiences you can treat them to in order to really create a memorable escape:
Go for a Swim at Red Beach

The Red Beach is truly stunning, with red-colored sand that looks strange and surreal. You and your sweetheart can find it on a short hike over some rocks.
Take a picnic with you and go for a swim; it's the perfect way to spend a sunny afternoon in Santorini together.
Or, if you want to experience another interesting and unique beach, then check out the black sand beach at Perissa. You can walk down the beach to the ancient ruins of Thera, or take a donkey ride if the sand is too hot for your toes.
Watch the Sunset at Oia
If you see a postcard image of Santorini at sunset, the chances are that it was captured at Oia. This lovely town is one of the most scenic places on the island, and it is known for its stunning panoramic views and gorgeous sunsets.
This area will become quite crowded at sunset, but it's still possible to find a nice little spot to watch the sun sinking into the ocean and turning the sky shades of lavender, pink, and gold.
If you are looking for somewhere a little less crowded, you can also head to Imerovigli, which is another great location for sunset-viewing. It is less well known, so it has a quieter and more laid-back vibe.
Visit The Historic Site of Akrotiri
If you and your sweetheart are into history, plan a day trip to the fascinating ruins of Akrotiri, a settlement from the Minoan Bronze Age that was destroyed by a volcanic eruption in 1627 BCE. It's sometimes known as "Little Pompeii" as it suffered a similar fate.
When the volcano erupted, it buried many everyday items used at the time, which gave archeologists a fascinating insight into the culture of the era. To learn more about the history and the artifacts found here, you can take a tour.
Watch a Movie at the Open Air Cinema
Take your darling to the open air cinema at Kamari Village, where you can watch a movie in the warm evening air while enjoying a tasty cocktail and popcorn.
If you want to get the best seating, be sure to make a reservation in advance so that you can get dibs on the best spot. It doesn't matter too much what the movie is; it's all about cuddling up with your sweetheart in this beautiful setting and enjoying it together.
Dine at a Classic Taverna
Of course, you can't have a romantic getaway in Santorini without a meal at a classic Greek taverna. Greek food is fresh and flavorful and made with delicious traditional recipes, and a traditional taverna will create the best possible atmosphere for enjoying it.
If you are looking for ideas on what to eat, check out our guide of the best food in Santorini. Or, wander the old streets and see what you find, or ask the locals to direct you to the best nearby place to dine.
Go on a Wine Tasting Tour

Wine has been produced in Santorini for thousands of years, so why not taste what the talented local winemakers have to offer? There are several gorgeous wineries in Santorini that offer tasting experiences and much more. Due to the volcanic soil, the dry climate, and the strong wines, the wines have a uniquely intense and complex taste.
One of the most famous Santorini wineries to visit is Santowines Winery, which is the one you should head to first if you don't have much time during your visit. It has a huge selection of wines as well as a delicious restaurant and an amazing gift shop where you can buy local products from the island. Some of the other wineries that are certainly worth visiting include Venetsanos Winery, Estate Argyros Winery, and Domaine Sigalas Winery.
These are just a few of the best romantic things that you can do on a getaway with your special someone in Santorini. This Greek island is sure to set the scene for a wonderfully romantic experience, whether you are on your honeymoon or on a special getaway.