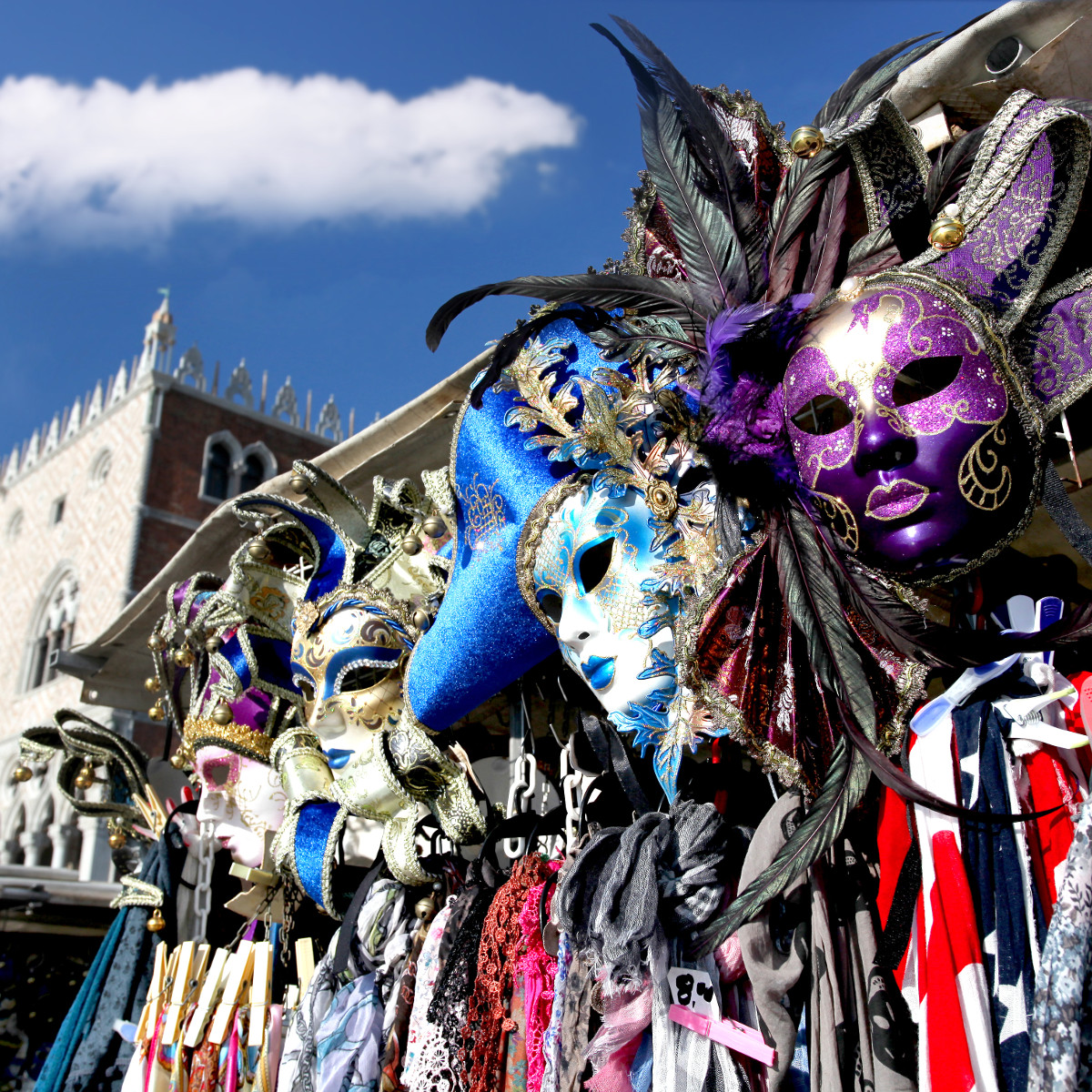 Venice on a Budget
Venice is the most expensive city in Italy. This means that you best abandon dreams of budget travel and instead focus on doing damage control, meaning that you try to find things cheaper than they normally are in Venice, but forget about finding anything cheaper than it would already be anywhere else in Italy.
Below, we have categorized the ways in which you can save a penny without putting a damper on the experience or feeling like one of those children not allowed to have sweets while the other kids skip gleefully off to the candy store. One thing that helps in this regard is the fact that the most precious thing about Venice is the thing in itself: the air, the colors, the architecture, the canals, and the soft Venetian light. All of this is, luckily, free. For everything else, go ahead and consult this list.
Stay
Before we get into finding a cheaper place to stay, we should mention that to get to Venice, your best bet is landing at Milan airport, which seems to be the most economical choice generally, and then take a train to Venice, which takes about two hours and only sets you back by a few coins. Landing in Rome is usually more expensive, and the trip to Venice certainly takes longer.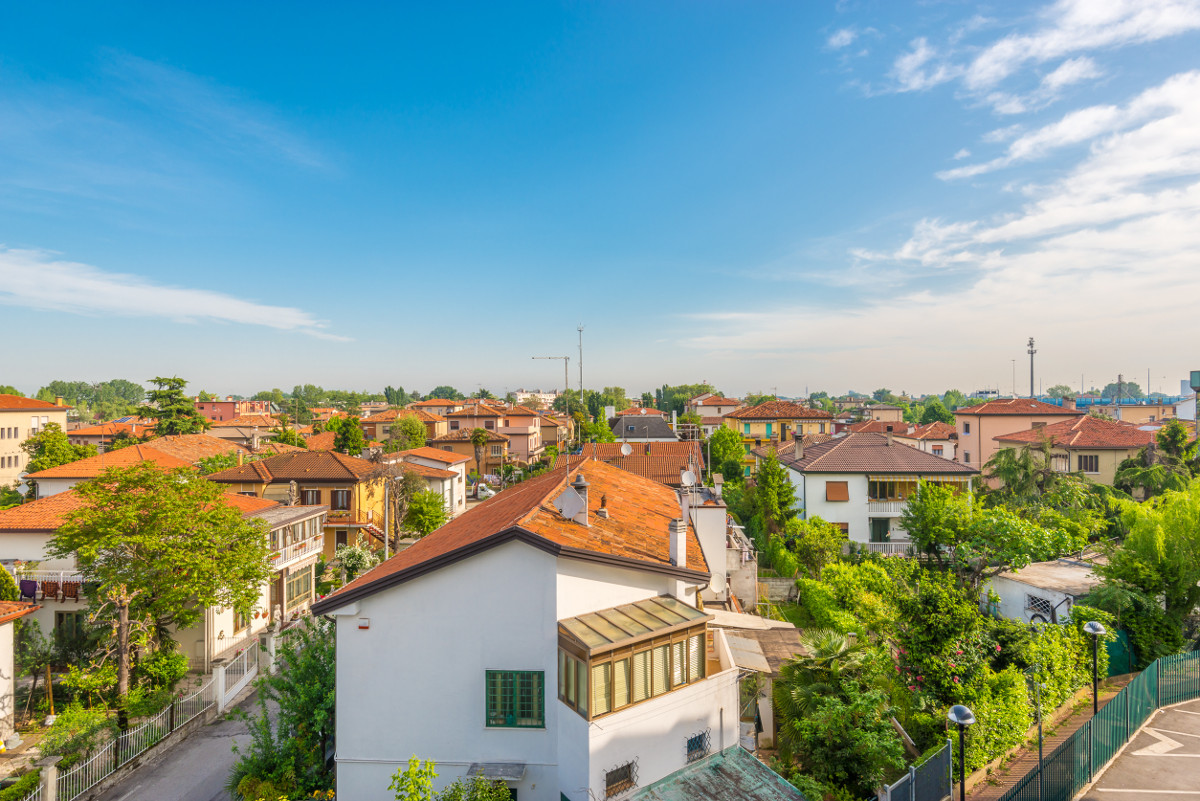 Now, you can read about the best time to come and where to stay in our other articles, but the thing to keep in mind is that you need to avoid major events in the Venetian calendar in order to save the most amount of money on hotels. If you would like to come to town for the film festival or the carnival, things for which we really can't blame you, your best bet as always is to stay in Mestre, though even in the little town adjacent to the city of canals, prices hike up during special times. The Lido, too, can be a great bargain if you come in the wintertime when beach time is out of the question. Speaking of beach time: in case you're planning for a Venetian summer, some beaches at the Lido are open to the public, but you should know that they are burdensomely crowded in the hotter months.
As for how long to stay, we can't really help you there. This city never gets boring, and walking along the canals only turns tiresome after about a month there, if at all. But a weekend trip may not be a bad idea. While Venice is rather large, especially considering its quirky, unreasonable layout and infrastructure, you can cover quite a lot of ground in a day. This means that one way to save as much as possible is to have a shorter trip and do as much as you can over less time. Pack your comfortable walking shoes and get ready to head out early and come home late.
Eat & Drink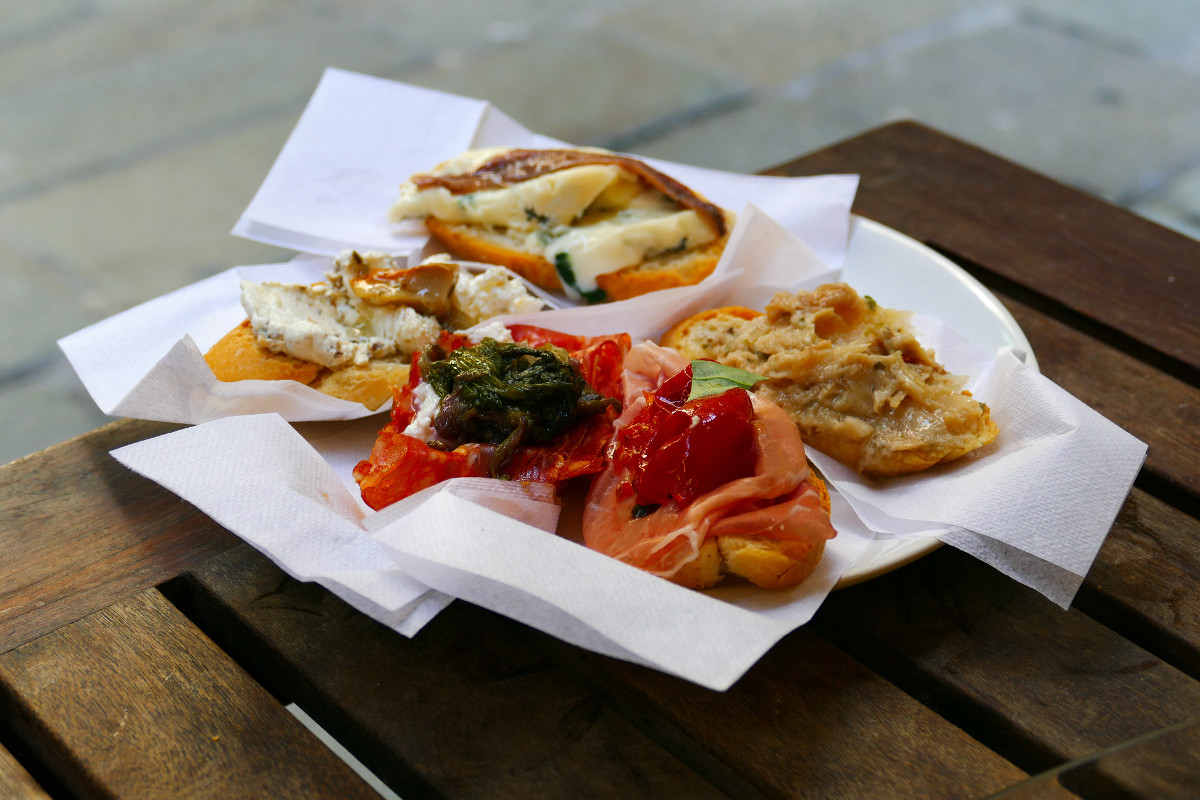 Venice doesn't have the best reputation when it comes to dining, especially when put it up against the rest of a country that excels in the discipline of amazing food at amazing prices. First and foremost, you must avoid the San Marco area like the bubonic plague and head instead to the parts of Venice outside the eye of the tornado. A central but still reasonable neighborhood is Cannaregio, where the countless little bars and restaurants offer very reasonable delights all year round. The Jewish cuisine emblematic of the area is mostly eaten by locals which keeps the prices down.
The trick to enjoying an inexpensive cup of coffee is to have it standing by the counter, as is the Italian way, in which case it will be around one euro even in the fanciest of places, whereas sitting down incurs a so-called coperto, or table service charge, doubling or sometimes tripling the price.
The buzzword for budget eating and drinking in Venice is Bacari. These are wine bars at which you can enjoy the Venetian variant of the aperitivo, or have cicchetti, in essence, finger food, along with a glass of wonderful regional white. This experience can be yours for a very low price, especially compared to the rest of shamelessly expensive dining options in Venice. Besides the price, another great perk of Bacari is that it is unknown to tourists, with the droves of them walking unsuspectingly by in search of overpriced pizza while you stuff yourself with mouth-watering local delicacies. Finger food may make it sound unsubstantial, but cicchetti is an art in Venice and ranges from fresh seafood to baked goods you won't be able to say no to, we promise.
See & Do
Instead of the frankly overrated and tacky gondola ride, take the ferry, or water bus, that offers an almost as romantic experience minus the privacy, but does better than the gondola in value for money. Ride at night along the Canal Grande and see the lights of lavish palazzos reflected in the still, black water filling Venice's main road. Do this for three Euros with your heartbreaking for those who spend a whole lot more for the experience of sitting behind a silly singing man in a striped shirt.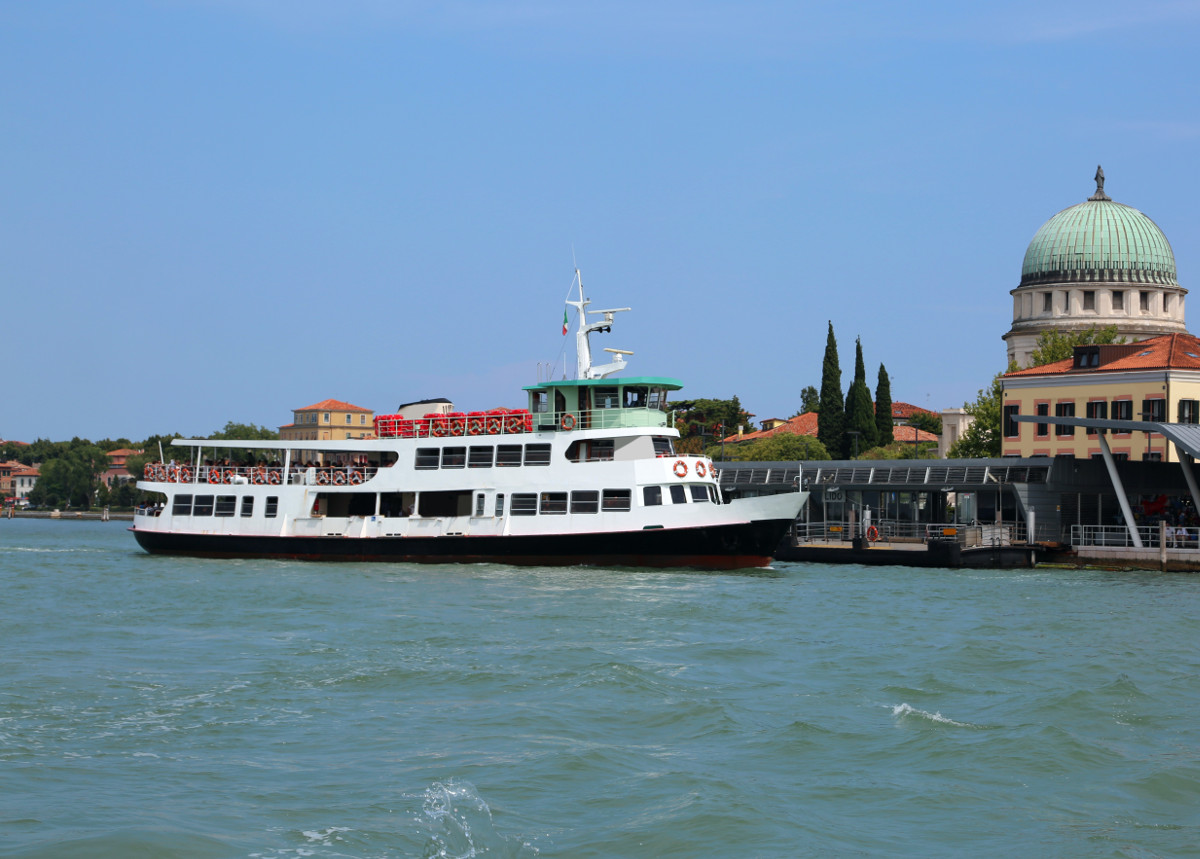 Now, the bad news first: most things to see in Venice come at a price. The good news is that most churches – including the St. Mark's Basilica – are free here too, just like they are everywhere else in Italy. Even better news is that Venice has some of the most amazing examples of those, all filled with art that would elsewhere be behind protective glass. You can see as many paintings as you could in the Louvre for free, and all you need to do is walk from church to church.
As for secular activities with no entry fee worth seeing, there is the Music Museum dedicated to showcasing the manufacture of classical instruments where you can learn about that most famous Venetian wunderkind, Vivaldi, and his craft. To see how people lived, or rather gambled, in his day, head to the Casino Venier, a wonderfully over-the-top example of a den of debauchery for the well-to-do of Venice. The days of losing money here are far behind, gladly, and this gorgeous place can be seen for free. If you long to see where some of the people who used to roll dice here ended up, take the boat out to the San Michele cemetery. Something about the feel of Venice makes this place of eternal rest anything but macabre and puts you in a solemnly romantic mood: just wander the cypress-lined avenues of this island to see for yourself. Thomas Mann, the author of the famous novella Death in Venice, did not choose this city by accident. The protagonist of his story suffers from writer's block and decides to head to Venice in search of a cure – which then the city readily offers, just as it has cured many a worldly aliment in scores of other romantics. The fact that by the end of it both the protagonist and the city succumb to a cholera plague is beside the point, which remains that Venice will open the stoniest of hearts with the turning of an ornate little key.
Shop
And so we've sailed along quite nicely dodging tourist traps and having a lovely time for less. It would all be perfect but for one little problem: the shopping. The people selling virtually anything in Venice know how badly tourists want it, which is never good for scoring a bargain. Couple that with a famous emphasis on fine craftsmanship from glass to masks to paper and you've got the perfect recipe for astronomical prices.
You might be thinking it should be enough souvenir for your loved ones that you saw Venice and had a great time, but if you're honest, you do need to get something for them, since they are already missing out on seeing the city.
Don't despair; we're here to help.
What you're going to want to do is forget about Murano glass and focus on the other Venetian classic: the mask. Of these, there are endless varieties sold across every inch of the city, so you can shop around to find the best compromise in terms of beauty to price. Needless to say, the further you go from where the tourists gather, the better your chances for finding a fair price.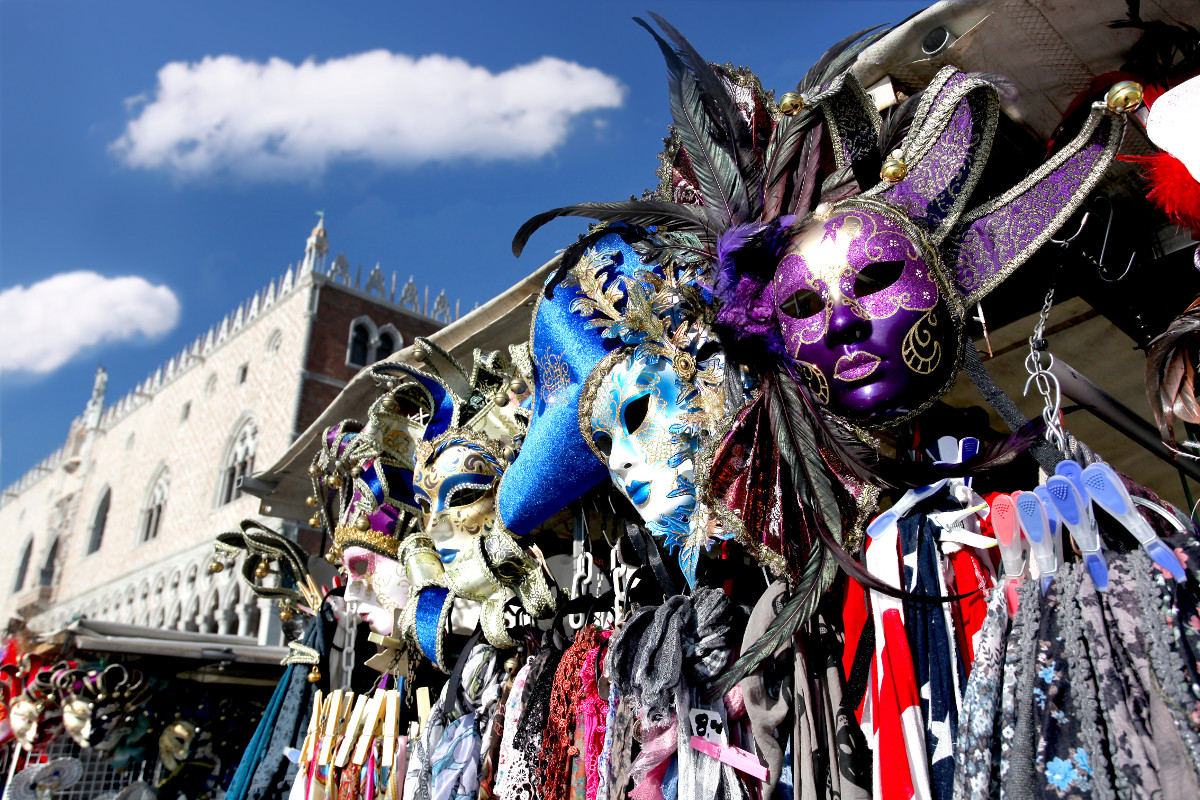 Pharmacies offer creams and tonics infused with Italian herbs, soaps scented with iris or rose, and precious little tins of talcum powder. Prepare to spend a lot more time here than the five minutes you had originally planned for.
Venice is a stationery lover's heaven. This is something of a secret, in that Venice is famous within Italy for its fine paper wares but not very well known for it outside of the country. The oldest paper shop in town, Legatoria Piazzaresi, opened its doors in 1851 and still sells the finest quality hand-bound notebooks and sheet paper imaginable. Look out for other paper shops around town, too.
If all this has done nothing to soothe your hankering for fancy Venetian glassware, drop into one of the myriad shops all over town selling small jewelry items geared towards Murano lovers on a budget and get a necklace or bracelets with colorful glass beads that look rather pricey but are pretty easy on the wallet. The trick here is not to get carried away and buy too many.
Finally, it doesn't matter what your budget is, Venice is yours for the taking. Free is the feeling of the breeze coming from faraway lands across the Adriatic Sea just to blow through your hair as you stand on the footbridge about to enter the magical city of Venice.
Come and get lost to your heart's content and then let the little arrows all over the walls point you back onto the right path when you're done exploring this most fascinating, terribly luxurious town.