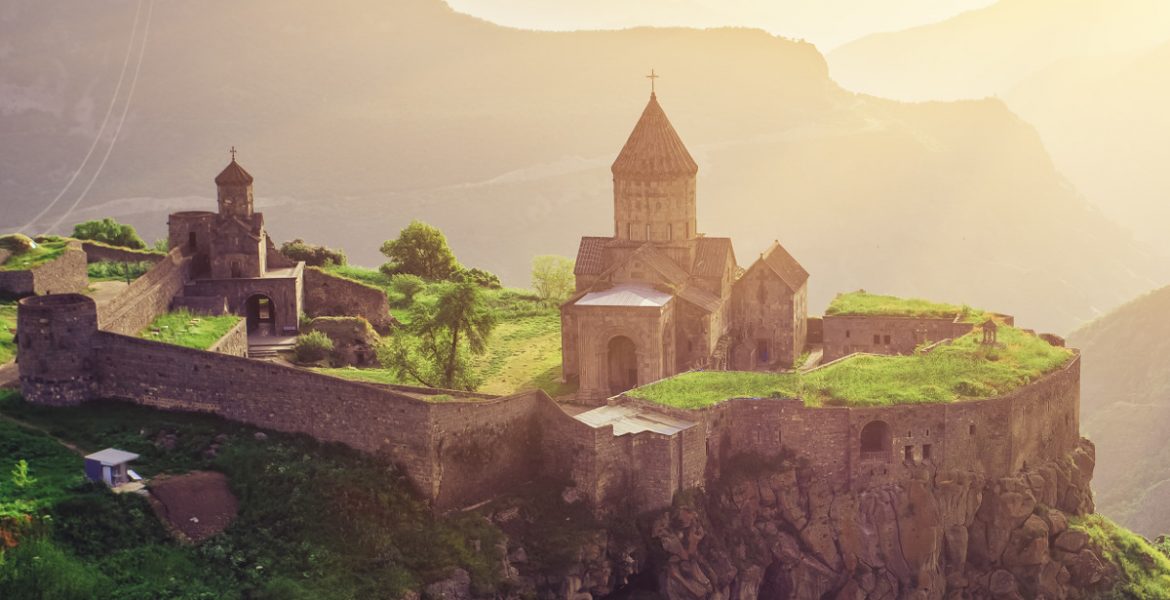 Armenia
Armenia, a small patch of Eurasian land only slightly larger than the U.S. state of Maryland, has a long history dating back thousands of years. You can come here to discover the oldest churches anywhere in the world, lay eyes on Mount Ararat, or admire a fragment of Noah's ark. Perhaps you want only to trace the lines of one of the world's oldest languages and hear its sounds spoken out loud. Maybe it's the food that calls to you. You may want to visit this country for any one of these things, but what you're sure to discover in the process is one of the best travel destinations on the globe.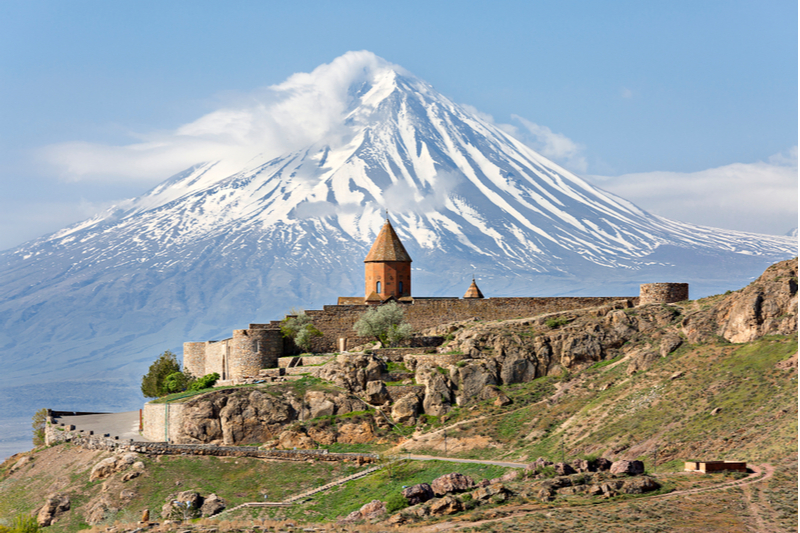 Culture
In a place as old and as particular as Armenia, a strong cultural identity is inevitable. From the ancient language with its unique alphabet to some of the oldest churches in the world, Armenia knows that keeping traditions alive is more than just a formality: it is one of the essential things a nation can do to retain its tight-knit sense of heritage. Perhaps owing to this, Armenia doesn't care too much about pleasing visitors: roads are rustic, to give them a kind name, and people don't make many attempts to speak English. But if you can get past all that, and the relative lack of options when it comes to hotels, Armenia, and its people, can be an absolute joy. Between of this human influence, it's often forgotten that Armenia is a stunningly beautiful country when it comes to natural traits: rolling hills covered in flowers and Mount Ararat stretching upward in the background. While the famous Biblical Mountain is no longer technically in Armenia, it is and likely will forever remain the ultimate symbol of this fierce little nation.
Food
Armenian food is very, very particular. If you find that you enjoy Armenia, you'll most likely love the food. Heavy on meat and the very definition of low-impact, farm-to-table cooking, Armenia loves their regional ingredients, so you'll be hard-pressed to find a real sushi place in Yerevan or any Armenian with a desire for it, but will be spoiled for choice when it comes to dumplings.
Entertainment
Whether you find yourself in the capital city or somewhere else along with the Armenian map, entertainment here is mostly based on the consumption of the local wine, which, incidentally, is a point of great pride to Armenians. That and the famously fantastic local variety of brandy make for jovial get-togethers on a summer evening. If copious drinking is not your thing, the next best option in the way of entertainment has got to be the natural world: placid lakes, glorious hiking trails from breezy to challenging, and the opportunity for a Kodak moment at every step, Armenia is unfathomably beautiful.