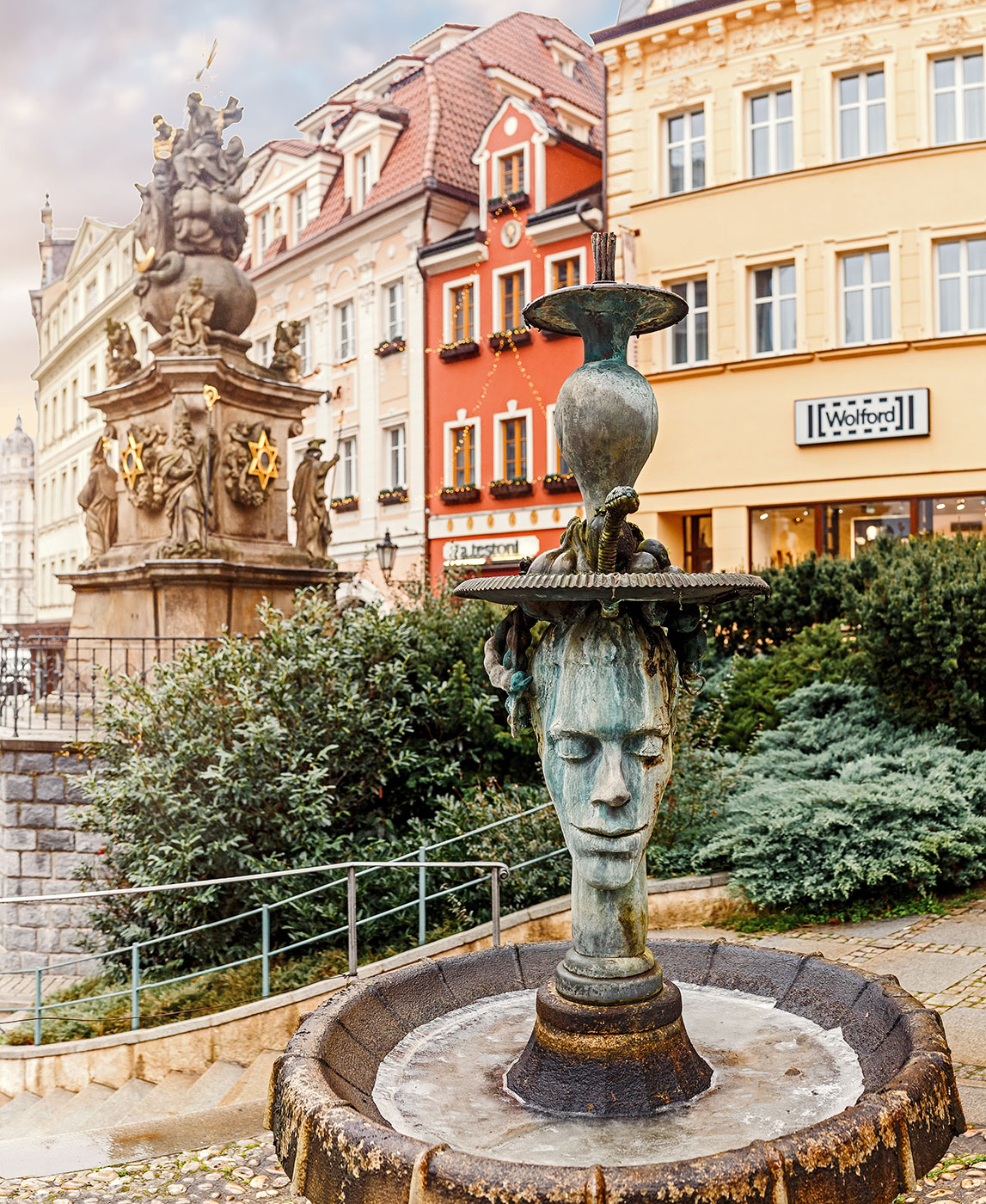 How to Travel on a Budget: Prague
You have a shoestring budget but want to travel without the pictures from the trip looking like stills from a B-movie. You want to go somewhere exciting and memorable without having to sell the tires off your car. That dream can become a reality if only you head to Prague. That's right: the small but cosmopolitan capital to the Czech Republic is a vibrant option that has something for every kind of traveler and comes far too cheap for what it is, so you get a lot of bang for your buck, or Koruna, as they call the currency in Prague. Come here to feel like you've gone back in time to a place where things are still made by hand, people say hello to one another on the street, and romance is alive and well. Prague can be visited year-round, but summer, with its open-air seating and beer festivals comes recommended, followed closely by winter, a time that steams up the windows and dresses the city up in veils of fog, a great look for Prague, it must be said.
For such a small nation, the Czech Republic has produced quite an array of notable people, among them Alphonse Mucha, the famous art nouveau graphic; Milan Kundera; Eva Herzigova; and of course Franz Kafka. The latter was born in Prague, then part of the Austro-Hungarian Empire, and has a museum dedicated to his life in the Czech capital. Prague is also beautiful to look at and packs a whole lot of stuff into its small size. What's more, a lot of the things you can see or do in the city are free. The Astronomical clock is always there to see, and Charles Bridge can be walked at no charge – that is, after all, what the ghosts are said to do at night, roaming the 550 meters between the two towers after dark. But fear not, because you'll be left in peace if you walk in the city on the Vltava river, which with a population of just over a million is small enough to navigate on foot.
To help you with the planning, here's a list of things you can do for free, and where you can save on the ones you've got to pay for. We hope you enjoy the nation that brought you soft contact lenses, Skoda cars, and some of the world's best beer. With all the money you'll be saving, you can head out of town for a relaxing capsule holiday at one of the many spa towns in the Czech Republic, and feel as young as the nation, having been established in 1994.
SEE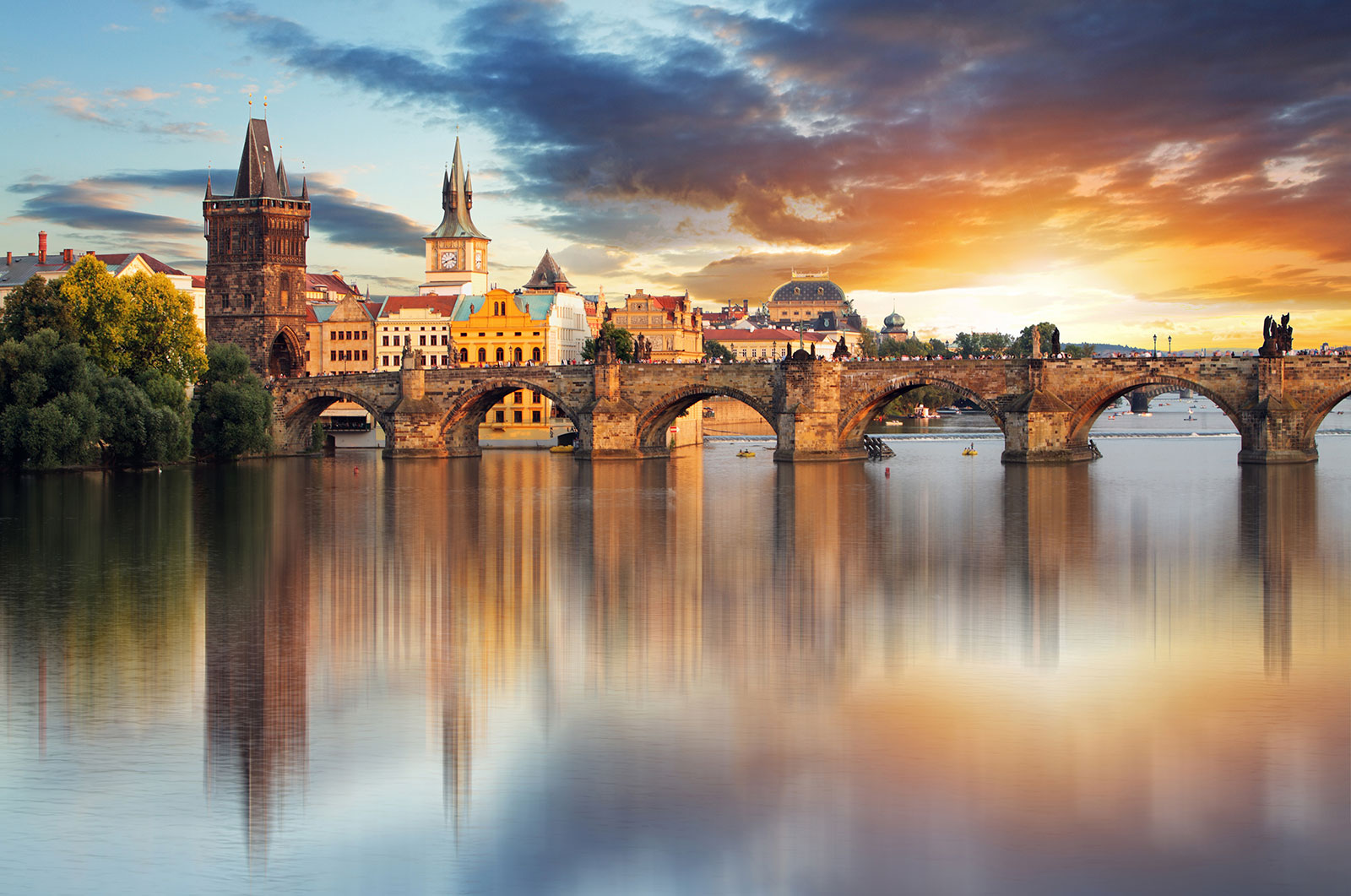 Certainly worth a look, or most likely a double take, is the TV tower near the Jewish Cemetery, which is visible from many parts of the city owing to its height of 709 feet. It features viewing platforms, a one-room hotel, and a restaurant, but what everyone remembers about it are the ten fiberglass babies affixed to its side. The art installation by David Cerny was supposed to be temporary, but due to a perhaps surprising public demand, the babies are now here for good.
Someone who unfortunately departed early, you will recall, was the great Beatle, John Lennon. What this has to do with Prague may be a valid question if you've never been to the city. For those who have visited, it is clear that the John Lennon Wall needs to be mentioned in the things-to-see chapter of this article. Soon after Lennon's death, an anonymous artist painted his likeness and a few lines of his lyrics onto a wall in a risky move that, at the time, could have provoked the communist regime to incarcerate him. This act of rebellion was a tribute to the musician as much as it was a protest against a regime that has since passed. Twenty-five years after the Velvet Revolution, the wall was painted white overnight and painted with the words "The Wall is Over," a double entendre meant to celebrate the fall of communism. See what the ever-changing monument to peace, love, and art looks like today.
If that makes you want to dance to Back in the USSR, you can head on over to the Dancing House for company. The building, called Fred&Ginger by the locals – referencing Astaire and Rogers – was built in 1996 by architects Frank Gehry and Vlado Milunic and is meant to evoke two people dancing. It is bound to put a spring in your step, or at least make you dizzy if you look at it for too long.
If you're more interested in ancient history, Prague is a great choice, too. With over 2,000 castles and castle ruins dotted around the country, the Czech Republic has a very high number of them relative to its size. How lucky, then, that the best one is right there in the capital. The Prague Castle is the largest such complex in the world, spread over 753,474 square feet. Walking the grounds is free but be warned, it may take a toll on your legs. Something worth sticking around for is the changing of the guards which happens every hour on the hour between 6 a.m. and 11p.m. If you're more Mick Jagger than John Lennon, head to the castle at night. When the Rolling Stones came to town as one of the first bands after the fall of the oppressive regime, they were so impressed with the castle that they wanted to see it be lit properly at night. To ensure this, they spent an alleged $32,000 to finance the lighting of the castle, executed by their stage lighting technician. The system is still in use to this day.
Admire the lights and then take a stroll across Charles Bridge. Construction on this most famous of bridges was started at 5:31 a.m. on July 9, 1357. The rather quirky reason for this is that the regent king was a devout astrologer and loved his numerology. He felt that choosing this time with symmetrical numbering (1,3,5,7,9,7,5,3,1) would bring great fortune. So, at this exact time, he laid the first stone that then grew into the bridge you walk on today. If you're still yearning for something quirky, head to nearby Vinarna Certovka, the narrowest street in Prague and make sure to wait your turn at the pedestrian traffic light to squeeze through the 50cm passage, because if you don't, you may have to turn around if you encounter someone in the middle.
Now, the best had to be saved for last: the Astronomical Clock, something without which no Prague visit would be complete. Every hour on the hour, a complicated spiel is set off for your viewing pleasure. The twelve apostles make an appearance, as does everyone's favorite party guest, death, followed by a crowing, golden rooster. This clock tells the time, yes, but it also tells the date, the zodiac signs, and shows you a sweet (if misguided) medieval idea of the universe with Earth at its center.
Now that we've got the absolute must-sees of the city covered, here are some things you can do, eat, drink, and buy in Prague:
DO

A great day in Prague would look something like this: start your day by heading to Karlova road to sample Czech street food, watch locals amble by or marvel at the architecture, ending in old town square, from where you can take a walking tour. Prague, as said, is a city best walked. If you'd like to do so with some guidance at no extra charge, be here at 10.45 a.m. or 2 p.m. and look for the guys in bright yellow t-shirts. They will take you on a three-hour tour of the city's most famous spots and offer some secret tips. You can stay for the whole tour or separate any time you like. Since these tours are completely free, you can contribute with tips.
On the first Thursday of every month, the entry fee to the Czech Museum of Music is waived, so you can see the museum located in the gorgeous baroque Church of St. Mary Magdalene. See the collection of unique instruments and find out about the rich history of classical music in Prague.
EAT
The first Michelin star awarded to a country under the communist regime after its fall was in Prague, so you bet they know their food. It must be said, however, that Czech food is heavy and filling, so work up an appetite by walking around before you sit down for a meal. Don't worry if you're only peckish, though; the Czech capital has got you covered: Have some oblozene chlebicky. These little open-faced sandwiches are available around town in many variations. Cold cuts, boiled eggs, a choice of vegetables, and even aspic are often used as toppings. Also popular in town are latkes, which are similar to pancakes. Czech cuisine loves their soups, and they are amazing: try Kulajda, the perhaps most Czech of them all, a potato soup with dill. The best one is served at Cafe Imperial.
For sit-down meals, your options are many. Here are a few that won't break the bank:
Breakfast: Cafe Letka
Just across the river from the old town, the beautiful, dimly lit rooms with high ceilings and tasteful decor make for a wonderful breakfast experience at Cafe Letka. It is a wildly popular place, so call ahead or come between meals for a quieter snack. The food is great, cakes are lovely, and coffee is famous.
Lunch: Nase Maso
For a meaty lunch or snack, come to Nase Maso. Don't expect to sit, and don't expect vegetarian options at this crowded, tiny meat-eaters heaven. They serve beef tartare, a popular delicacy which consists of, well, raw beef. If you're not used to things of this nature, you may hesitate, but trust us: once you try it, you won't want to stop. Pile it on top of garlic-buttered toast and get ready.
Dinner: U Bansethu
For the perfect dinner you will want to have every day for the rest of your life, head to U Bansethu and have the roast duck with a pint of pilsner. Or, two. Or, three; it's best to make sure. This place is basic and down to earth, with the grumpy staff to complete the picture – but this keeps the tourist hordes away; and besides, who cares about all this when you've got the crispiest, juiciest duck in front of you.
Dessert: Erhart Cafe
Come to Erhart to sample the best of the best. Prague has a pastry tradition that Paris is giving the side-eye as we speak, so it will be tough on you to choose anything, and we really can't help you with that.
The Czechs are big on cheese. It is best you know this in advance, so there are no surprises. Here are the best variations of it:
It may not be Czech, strictly speaking, but raclette is popular here. This French cheese is customarily served by scraping it hot, gooey, melted onto a plate. The best can be found at Raclettka.
Smazeny Sir, or fried cheese, is a dish traditional in almost all Eastern European countries. This is what you get if you say you're a vegetarian in Eastern Europe, which is great as it contains no vegetables; no harm no fowl. It is, as the name suggests, a block of cheese breaded and fried, often accompanied by tartar sauce and rice or potatoes.
Beer cheese, or pivni syr, is a soft cheese, often mixed with diced onions and mustard and then spread onto slices of bread. As to what you should enjoy this beer cheese with, read on.
DRINK
Your duty as a tourist in the Czech capital, so to speak, is to sample as much of the local beer, famously the best in the world, as you possibly can. There are so many breweries and pubs that it is impossible to choose just one, but luckily you really can't go wrong since it's all amazing. The love affair between beer and the Czech Republic dates back to 993 when the Brenov Monastery decided to make their own brew. The standard beer in the Czech Republic is a pale lager of the pilsner type, named after the city of Plzen. With a history like that, it is no wonder that the Czechs drink the most beer per capita of anywhere in the world. You may know the following breweries: Pilsner Urquell, Staropramen, and Budweiser, which, contrary to popular and completely erroneous belief, is not American.
To find out more, visit U Fleku brewery est. 1499, the oldest brewery still working in Prague, and learn about trade secrets you've got to take to the grave with you. If you are a true blood beer fan, you already know to visit Prague in May, when the Czech Beer Festival takes place over seventeen days. Here, you can sample over 120 different beers, both local and foreign, until your heart (or head) desire no more. Make sure to drink some pickle juice before you go to bed if you don't want to have a train station between your ears in the morning. For those who aren't partial to the foamy liquid bread, there is always Becherovka, a sort of digestif with a pronounced cinnamon note. It is quite heady, so you best have it with tonic, in a drink called beton, a portmanteau of becherovka and tonic that means concrete in many Eastern European languages.
SLEEP
If your shoestring is a little longer – a shoestring nonetheless – you should stay at NYX. If you fall somewhere in the middle range of low, stay at Mosaic House. The fully budget-conscious option is Ahoy!. Should you decide to splurge on a night or more of your Prague stay, know that the Dancing House mentioned above houses a posh hotel with 21 rooms. Either side of the tracks you wander, Prague has something for you. Please note that while some of these choices are called Hostels, they all have private rooms for one or two. Read about these options below.
Ahoy! Hostel – A modern little place that is all about peace and quiet to counteract the rambunctious stag party raging eternally on in Prague. Its sublime location and low-key comfort make it ideal for kicking back, and the social setting is great for meeting fellow travelers to exchange tips.
Mosaic House – The top floor of this beautifully executed building comes with private bedrooms and spacious balconies to enjoy the amazing views, as well as a lovely restaurant, in-house lounge, and bar. The hotel is a ten-minute stroll from Charles Bridge and is set in a lively neighborhood. Mosaic House is surrounded by fun things to do should you not want to venture out one of your days there.
NYX Prague – A very, very stylish boutique hotel. Each room is unique and has its own design and features, whether you are more of a modern minimalist or of the hopeless romantic type. A stone's throw from Wenceslas square, this arty hotel looks the part even if it doesn't cost it.
SHOP
Prague is into socialist memorabilia, and the very typical design of the era makes for lots of fun collectibles, that much is certain. There are flea markets galore to satisfy your need for all manner of iron curtain knick-knacks and souvenirs for your friends back home. But that's not all. Prague has a pulsing fashion scene where you can find all kinds of styles for reasonable prices:
Leeda
A famous local label, Leeda was created by two young designers with an artistic vision ahead of their time: find an eclectic collection of colorful tops, dresses, and accessories at amazing prices.
The Blackout Boutique
Lose yourself in rows and rows of funky clothing made by young, dynamic local designers. Find your perfect outfit and get it for a song at The Blackout Boutique, just make sure not actually to black out when you see the incredibly low prices.
Antique Alma
For jewelry with a Victorian feel, come to Antique Alma in the old town and get a lacey necklace to feel like you are a lady in waiting.
Material
Everyone knows Czech crystal is famous the world over for being, well, Czech crystal. But that doesn't mean it has to be dusty or boring: the people at Material put a spin on the age-old industry with their interpretation of modern crystal objects. It may not be the small price tag that lures you here, but compared to the other brands, Material still makes for a reasonable gift. Just make sure you package it well to take home.