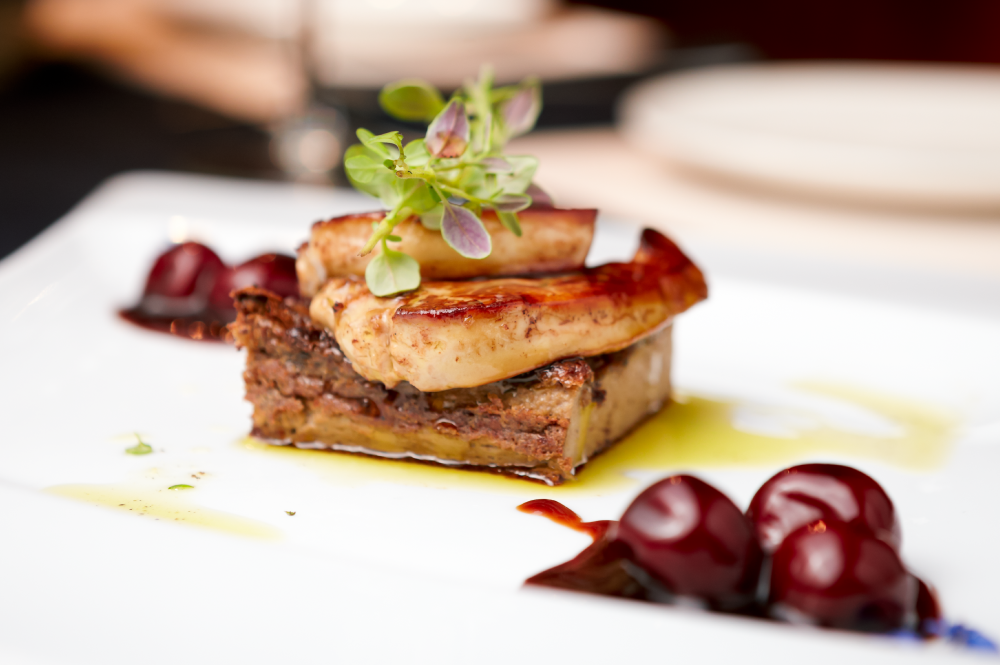 The Best Food in Budapest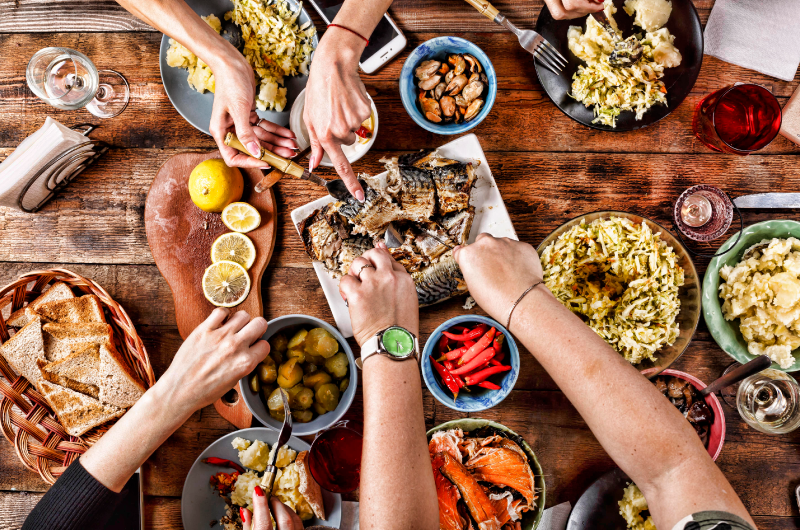 A preconceived notion you might have come across is that Hungarian cuisine lacks finesse. Today, we will not be doing much to dispel this notion, since the food of this small nation really is rather simple. Its heavy meat doesn't change much with the seasons and revels in the use of fermented dairy products of all types as well as the humble but indispensable paprika. Hungarian cuisine is very similar to other Eastern European fare, differing only in some minor but significant details. The food here is very dense, as is customary in all former Soviet nations. Dumplings look like they may crack a plate, and a lot of the food tastes like a brick of lard is called for in the recipe, which is also very often the case. The food people eat at home here is easy, filling, and bad for your heart, such as the puzzling but delicious noodles with sour cream, bacon, and salt (that's the entire recipe and proportions are up to the cook's discretion).
But time and the relatively new possibility of access to the outside world have brought some innovation to the culinary landscape, and while many places still serve the typical wartime-in-winter fare, fine homegrown dining has carved out a rightful place for itself in foreign guidebooks.
These restaurants serve classically Hungarian dishes with a twist or the generic modern things with a nod to local flavor (something arranged artfully in a little tower, with paprika flavored foam). There is also a health craze that began around a decade ago that has by now grown itself into numerous vegan joints, salad bars, gluten-free menus, and the like. In fact, Budapest loves a food trend, and you will most likely be able to find any fad passing through town, from fancy ramen to the controversial but ambitious cronut.
Additionally, there are, of course, some traditional products that stand out as unique, precious, and even refined. There is Hungarian goose liver, for one, regarded by many as the finest in the world. This is due to the simple and jarring fact that force-feeding geese has not been outlawed in Hungary. This practice results in a tastier liver ten times its original size. Then, there is Mangalica pork (in which the letter c is pronounced like "tz") or Tokaji Aszu – but more on that later.
Before we get to the list of best foods to eat, let us clear the confusion around goulash. This dish is known worldwide as the most iconic (or only) Hungarian dish of note. There are several flaws in this concept. First off, what people outside of Hungary think of as goulash – a thick, meaty stew – is not actually goulash but porkolt. Secondly, the soup actually called goulash in Hungary is rarely eaten, since it requires a cauldron and a very festive occasion.
One last thing: when in Budapest, be careful about dining on the Danube, or better, avoid all floating restaurants altogether. Now that that's all cleared up, let's get to the actual food actual Hungarians eat, and the best places to eat them.
Baked Goods, Everywhere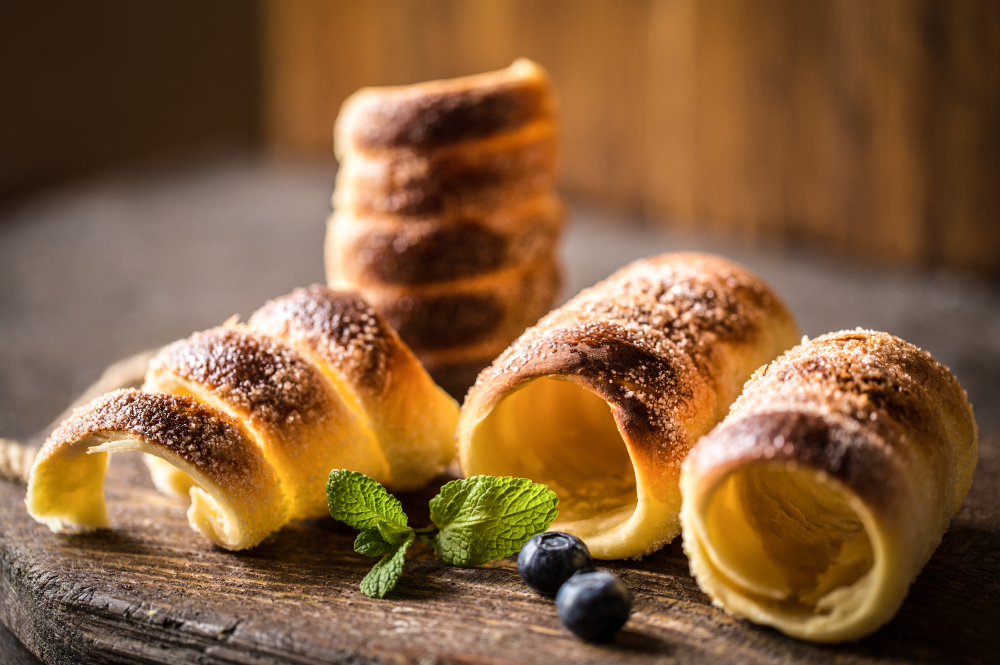 Bakery items are essential in Hungarian culture. For a very Hungarian and very easy pastry experience, head to a Fornetti. Sometimes, the cheapest thing is best. Find Fornetti outlets at the entrance to the subway or in small shops dotted all over the city (you won't have to walk far to find one) and get whichever of the sweet or savory mini puff-pastries is most to your liking. These are not ideal for people on a diet, and also, like in a fairytale, turn to concrete about an hour after purchase, so you've got to eat them right away. There may be strange ingredients in them, we don't know, but once you had one, you won't want to, either. Fornetti also has gluten-free and diabetic options.
There is a Hungarian tradition in which the cake of the nation is voted on each year and the winner announced on August 20, the most important national holiday (not because of the cake). This is sponsored in part by baked-goods company Szamos. What you want to look for is not this year's cake but the one from 2016. It's called Az Őrség Zöld Aranya, or "the guard's green gold," and is a king among mere cakes. If you struggle with the name, just head to any Szamos outlet around town and ask for the 2016 winner. There have been cakes after, just as there had been before, but every employee at every Szamos store in the nation knows the 2016 winner to be a thing apart, which is why it has been included into the exclusive steady roster.
Every guidebook in the world will tell you to go to Gerbeaud. And that antique, respectable 1859 establishment downtown certainly deserves a visit by virtue of its status as one of the most important coffee houses of the past century. Go there and have a slice of Gerbeaud, their flagship cake.
But for far better quality, sad as we are to say it, you must go to Ruszwurm in the castle district. Their kremes, a square of airy cream with a top of flaky pastry with or without a hard icing crust, is the best in town. If instead you long for a modern fairy tale experience, head to Sugarshop. Though their baked goods are not all that special, this place is a must-see. The interior design, featuring a jelly bean bar, will make you feel like you're back in the perfect childhood you never had. Whether you bring your kids or not depends on how brave you are.
Goose Liver at Muzeum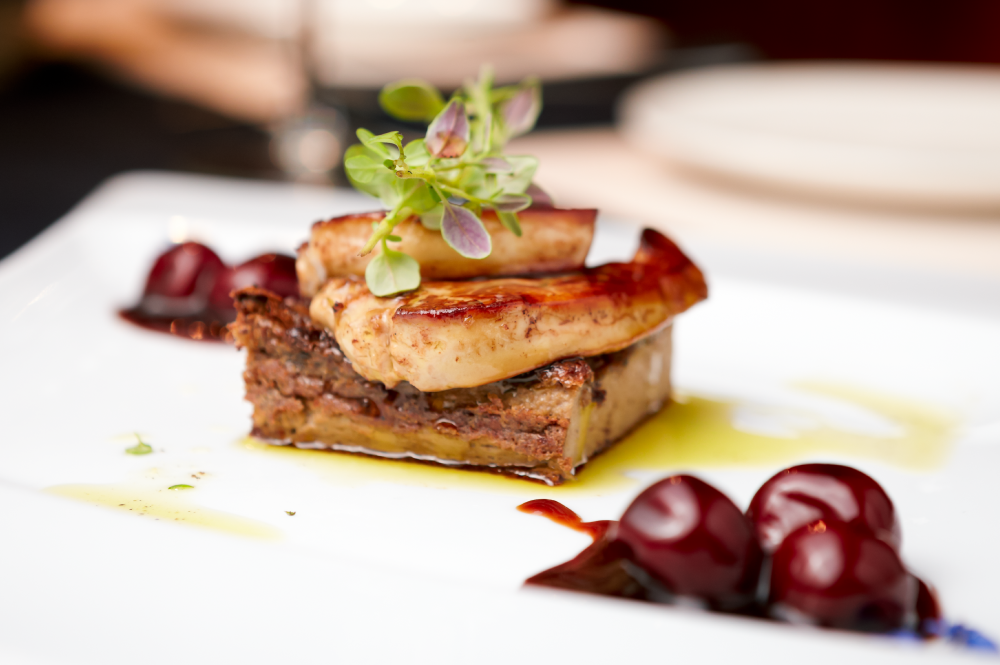 This restaurant beside the Hungarian National Museum is unbeatable if you want to enjoy the upper-middle-class end of Hungarian cuisine complete with starched tablecloths, ancient waiters who are both impatient and hard of hearing, and a piano absolutely no one is allowed to touch. This place has been around forever, and their quality has been as consistently marvelous as their staff arrogant. Come here and do not leave without eating the goose liver, the absolute star of the show. A great place to dine after visiting the adjacent museum, you can be living the life of a Hungarian youth who just graduated the conservatory and is rewarded with a dinner here.
Lunch at Frici Papa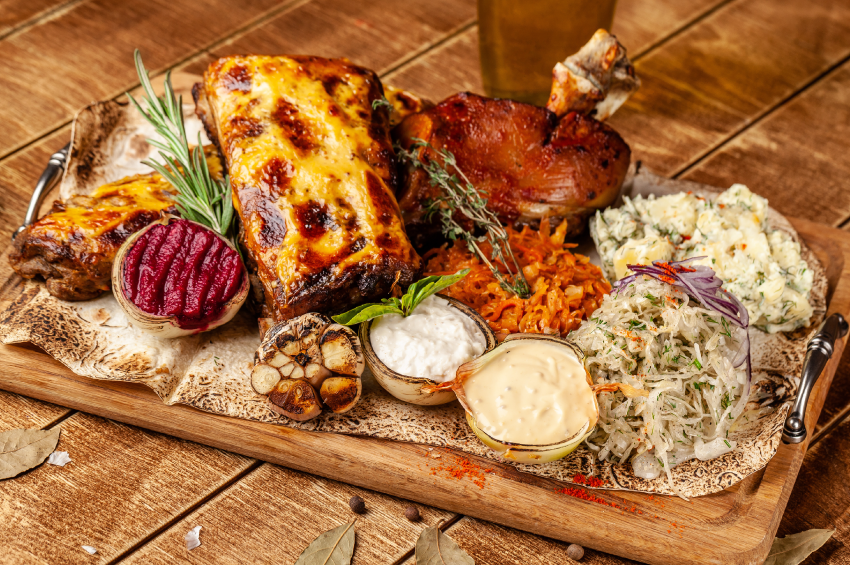 On the other end of the spectrum, you've got Frici Papa, the working-class haunt with the best Hungarian comfort food for best prices anywhere in town. Not entirely appropriate for dinner, this downtown marvel is made for lunch, which is why it gets very busy that time of day. Don't come here if you're vegan, gluten intolerant, or don't like your meat abundant and your service curt. Here, you can see an incredibly authentic cross-section of Hungarian society, from the construction workers to suits from nearby government offices. Frici Papa is not everyone's cup of tea, and admittedly does occasionally fluctuate in quality when the cook is fighting with his wife, but when it's good, it's really good.
The Grander at KFC
You may be wondering what the chicken joint from Kentucky could possibly be doing in a list of Hungarian foods to eat. Well, here's the thing: KFC Hungary has a special item on its menu that is unique to this country (or to Eastern Europe, if you consider a variation, which we do not): the Grander. This burger is huge, even by American standards, and consists of the following: a sesame bun, a fried chicken thigh fillet, crispy smoked bacon, cheddar cheese, red onions, barbecue sauce, mayo, and lettuce. There is just no going back from it. Not all KFC locations make it equally well, and you should skip the consistently overworked Deak square outlet for the nearby Kiraly street one, where they make the worst and best versions, respectively.
For more "authentic" Hungarian burgers, you've got three options: Jack's Burgers, Zing Burger, or Bambamarha. Jack's has the best buns, Bambamarha the best meat, and Zing the very best of both, though its hipster flair can be a little irritating – we still say it's worth it. Burgers have seen a steady increase in popularity, and the wonderful quality of meat in the country lends itself really well to this trend that shows no signs of slowing down.
New York Coffee House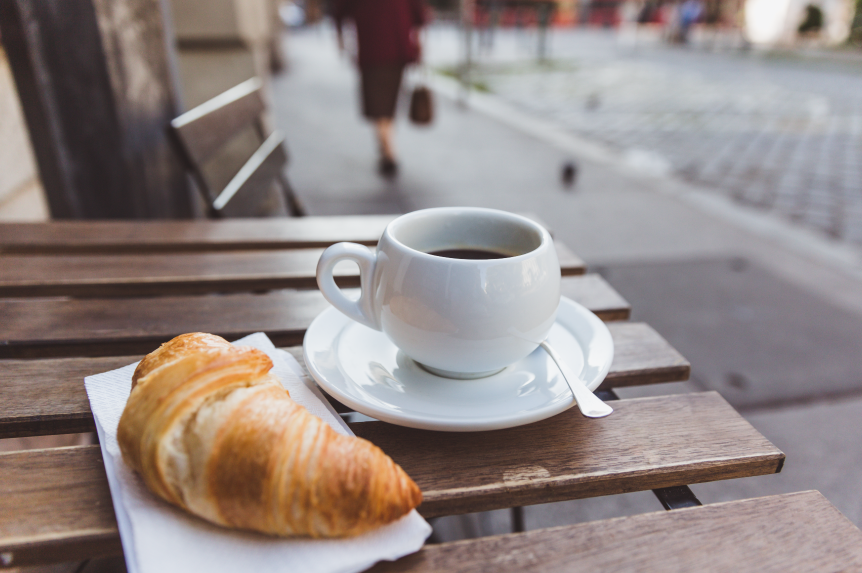 The coffee here is not great, to be frank. For the best cup, head to Goa Mama Cafe in Kiraly Utca or a Cserpes Tejivo outlet somewhere around town. But what makes this coffee house at the lavish New York Palace Hotel special is that it's commonly called the most beautiful cafe in the world, and we can see why: the interiors are unreasonably beautiful, and you cannot help but feel like Austro-Hungarian royalty when you step in here. We're talking tall, arched ceilings adorned with frescoes; red velvet; crystal chandeliers; and lots of gold. The prices are matchingly exorbitant, and since the coffee is middling at best, we suggest you have tea.
Fine Dining at Onyx
The only restaurant in Budapest to have two Michelin stars, Onyx is as fine as fine dining gets in the Hungarian capital. This doesn't mean it is without its faults, and the menu is so obsessively creative and overthought that it borders on bloodless. That being said, it's still fantastic if you're into the genre, and the decor is wonderfully suited, though the prices aren't any lower than a restaurant of this caliber would justify in any other country.
Finest Dining at Borkonyha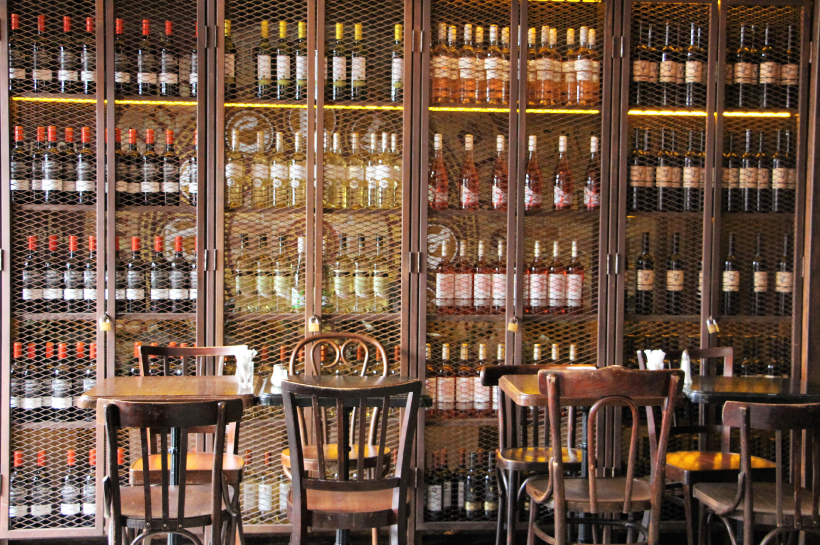 Second-best is better, as so often happens. Borkonyha, or Wine Kitchen, "only" has one Michelin star, but gets five stars from us when it comes to a memorable dinner. Portions are somewhat more substantial and dishes less outlandish at this relaxed but classy eatery walking distance from the previous entry. We think this is a more worthwhile investment, not to mention that it won't be nearly as hefty.
On the topic of Hungarian haute cuisine, we must give an honorable mention to Bock Bistro, a lovely place that's got nothing wrong with it, but has been around long enough to become dusty, as every place that does anything besides traditional is wont to do. Also worth a try if you're looking for something young and energetic is the perennially popular Mak Bistro. It's still on the pricey side, but the lack of a Michelin Star ensures things stay within reason. You best avoid the entirely unremarkable Costes, another star-studded restaurant not worth your money unless you won at the casino and it's burning a hole in your pocket.
Meat at Montenegrin Gourmand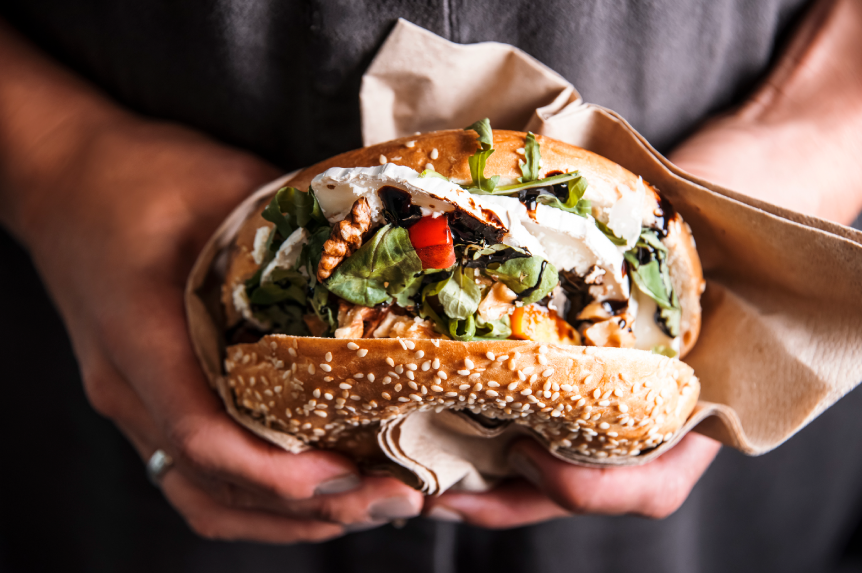 This eatery is by no means Hungarian, but if you are a fan of animal protein, there's no better place to be. Of the two outlets, one is open 24 hours a day, and both serve equally delicious meat of all kinds typical to the region the owners are from (Montenegro). You may think it odd to include a flag-bearer to another nation on this list but rest assured that any true blue Budapest local who really loves their meat will not hesitate to direct you to this place. Order the mixed platter, which comes with kajmak – a Slavic cheese that's really more like butter. The ideal time to visit this no-frills establishment is after a long night of a few drinks too many. Which brings us to:
Drinks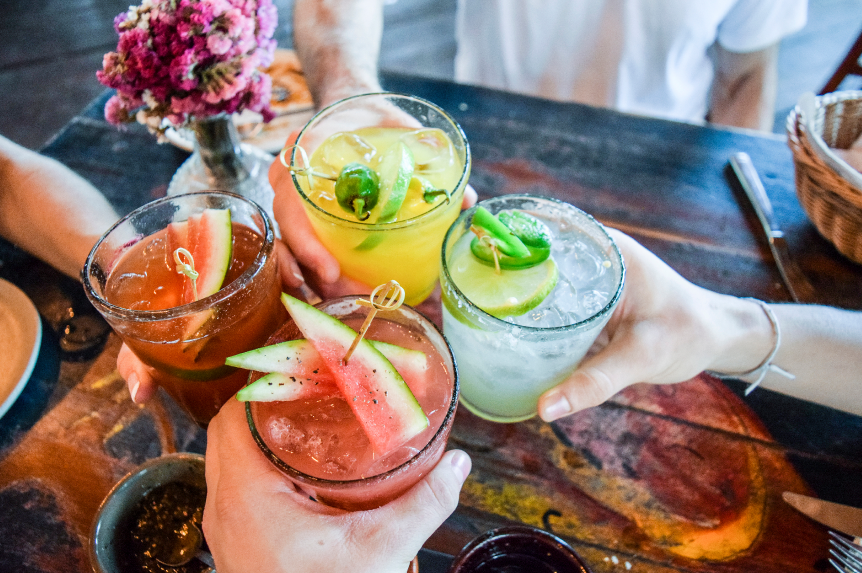 Hungarians like to say that the best wine, without the shadow of a doubt, comes from here. This is not true; we are sorry to report that Hungarian wine used to be terrible as little as a decade ago. But strides have been made, and now, this small country has a flourishing production of resolutely passable wines and even some moments of actual greatness.
The grape variety Irsai Oliver makes for a white wine that, at its best, is up to Italian standards. And the Kekfrankos grape results in a pleasant, balanced red more often than not. Now you might be wondering where all this Hungarian wine pride came from. Well, we've saved the best for last, because there is of course Tokaji. Tokaj is a region that produces a few wines but one in particular: Aszu. This is a late-harvest dessert wine that gets its sweetness from a fungus that draws moisture from the grapes. This fungus is found only in Tokaj and is what makes the wine so special. Queen Victoria of England was reportedly partial to it.
As for where to drink, options are endless, but we recommend you give DiVino a try. This place by the Basilica serves wines from second-generation, young vintners and has great snacks and an even better view. If you prefer a bespoke cocktail, the very best mixes are made at Boutiq Bar, a plush, dark speakeasy with the best gin martini in the country.