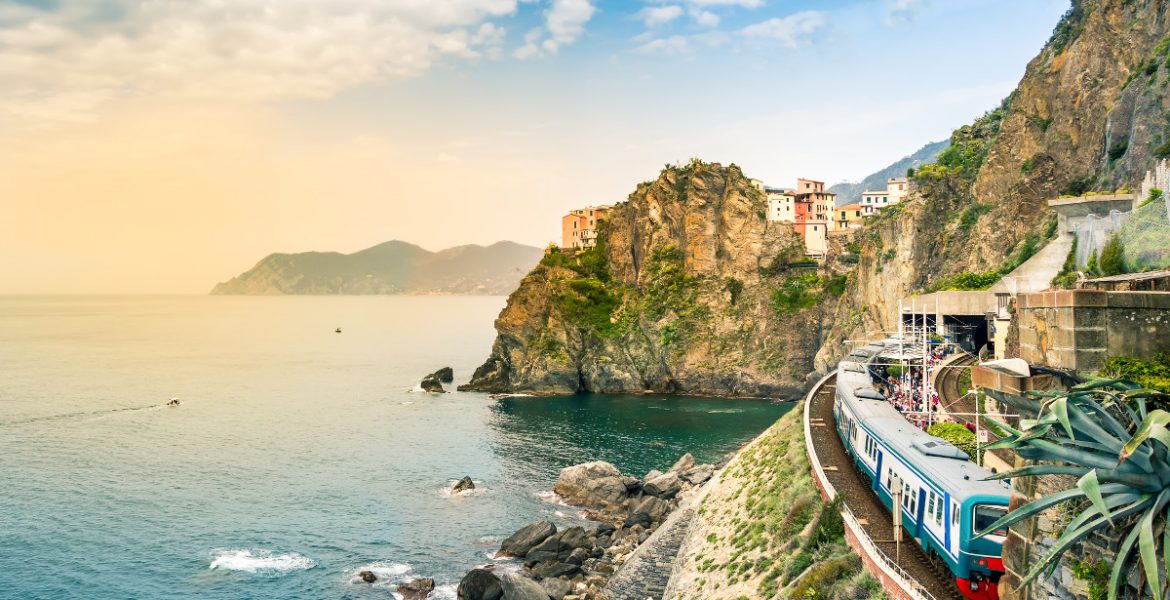 Best Tips for Train Travel in Italy
Train travel in Italy is a convenient and inexpensive way to tour various cities while taking in the scenery of the country. Before discussing tips for train travel, it is important to note why this form of transportation is so beneficial to tourists and locals looking to experience the beauty of the country.
Traveling through Italy by train allows tourists to get from city to city faster than usual by car or plane. For example, a trip to Rome from Florence by car may take three to four hours, depending on traffic. By train, it is about an hour and a half total. In addition to avoiding traffic, the trains in Italy allow passengers to see the beauty and landscape of the countryside. Train tickets are also less expensive than renting a car for a trip. Tourists should consider rental costs, insurance, and gas expenses when deciding to travel by car through Italy. The traffic laws are less strict in Italy compared to other countries – another factor to think about if one chooses to travel by car.
Traveling by train in Italy is less complicated than taking a car or flying by plane. Passengers need their train tickets to board, and they are ready to go. There is no need to worry about checking in, security lines, or gates. Major Italian train stations are centrally located, so they are convenient for getting from one city to the next efficiently. On the other hand, airports are often found outside the city, due to flight restrictions and the need to land planes in an open and safe space. The trains in Italy are far more comfortable to reach and less of a hassle for those who do not enjoy traveling by plane.
An Italian train map can provide train routes through the cities of Italy. It shows the main Italian cities and rail lines that connect them. In major cities, train stations are situated in the city center or close to the center. Train schedules can be found in train stations for both arrivals (arrive) and departures (partenze).
Tips for Traveling by Train in Italy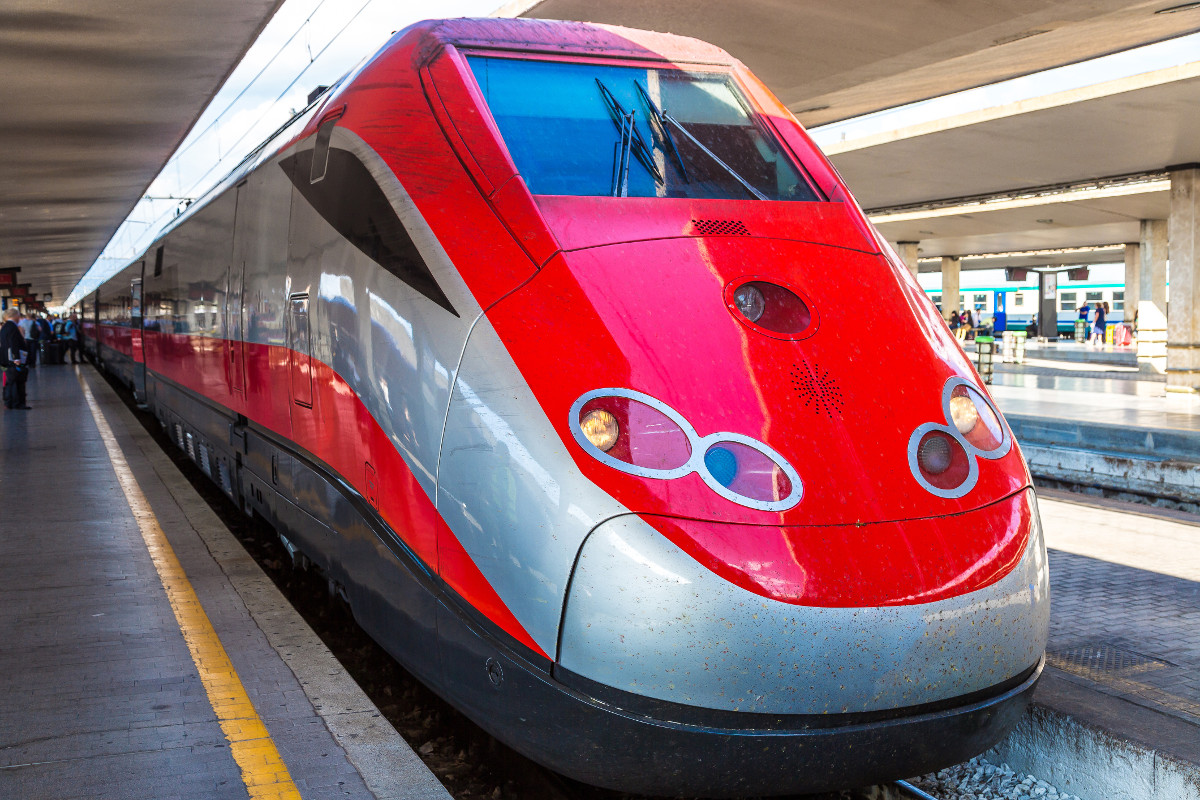 Familiarize yourself with the train stations - The names of Italian train stations start with the name of the city. Many cities have multiple train stations, so it is essential to know from which station you will depart. It will make traveling less stressful, save you time, and help you avoid confusion.
Arrive at least 20 minutes before the train departs - Arriving earlier than usual helps you avoid long lines and gives you time to check the boards for departure times and train track numbers.
Check the departure and arrival times - Partenze means departure in Italian, and arrivi means arrivals. Find your train number under the partenze column, and that will help you find the right platform to board when you depart.
Validate your ticket if you are planning to take a regional train - If you decide to travel on an intercity train, be sure to validate your ticket before boarding. The stations have machines that activate the tickets and stamp them with the date and time. This is not necessary if traveling on high-speed trains.
Note the carriage and seat number when boarding - train tickets issue a train number, a carriage number, and the time of your departure. Be sure to have all the information ready to go to avoid standing in the middle of aisles and blocking entrances to carriages.
Be cautious about sleeping on the train - While it is okay to sleep on the train, it is best to keep your valuables close to avoid them getting stolen. Also, make sure to set the alarm for ten to fifteen minutes before your arrival, so you do not miss your stop.
Feel free to bring your own food - Bring snacks, wine, and sandwiches.
Buy tickets in advance - Booking tickets ahead of time is cheaper and offers more exceptional options when deciding routes and departure times. If you are unsure about when you are traveling, you can always book a ticket that provides flexibility and insurance in the off chance you need to make last-minute changes to your travel schedule. Buying tickets online is the most beneficial and the fastest way to plan your trip. The sooner you book your trip, the better!
High-speed trains are the better option - High-speed trains are slightly more expensive than regional trains, but the difference in time can be significant depending on where you are traveling. This gives you more time to sightsee and tour the city you are visiting, as well as a more enjoyable, higher quality train ride. Regional trains are first come first serve, which means you may not have a guaranteed seat should you choose to book a trip with this option.
Look for tickets that come at a reduced rate - If you are a college student or traveling with a child, you may be able to purchase tickets at a lower price. Please note that the inspection system is very tight on the trains, and security may fine you if you cannot show proof of age or a student card.
Traveling by class - While local trains in Italy do not have different levels, inter-city trains offer economy, business, and first-class options for those who want a better-quality travel experience. Compartments are quieter and more spacious, and the seats are slightly wider. Some routes also offer free Wi-Fi, and all trains include complimentary snacks and drinks for those who choose to upgrade.
Carrying luggage - You can bring as much baggage as you need on Italian trains; there is no extra charge or weight limit. There are not any separate luggage compartments, so you will need to carry your luggage with you in your carriage. More spacious trains offer luggage racks at the end of every carriage. Thefts are rare, so do not worry about leaving your luggage unattended.
Traveling with pets - Italian trains are dog-friendly; however, dogs must be microchipped and immunized before they can board the train. Also, passengers must have a "pet passport" with them or a registration certificate for their dogs. Smaller dogs can be carried in a pet carrier, while larger dogs are required to be on a leash and muzzled. Each pet needs its own ticket, which is only half the price of a regular train ticket.
How to Buy Train Tickets in Italy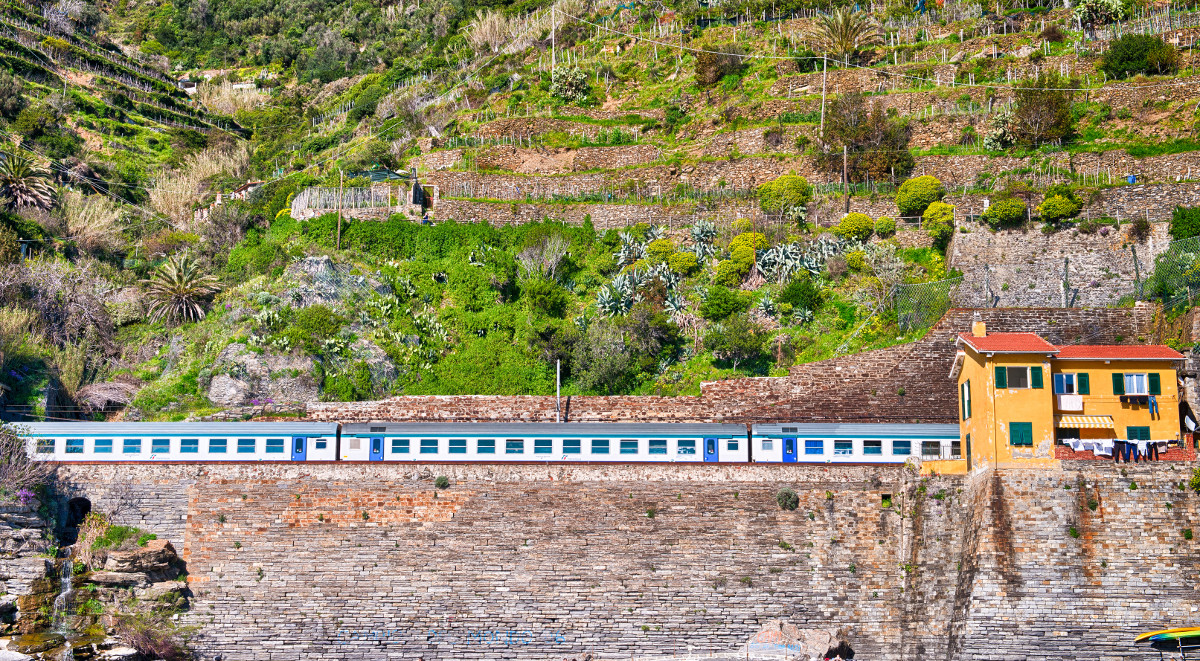 Buying train tickets in Italy should be a relatively uncomplicated and straightforward process. Trenitalia is the national rail service and primary source for train travel, but passengers can also choose to take the high-speed trains at Italo Treno. Simply navigate to the language option and change it to "English," and from then on, you will be able to see your travel options, including routes, time, and date of desired travel.
It is important to note the differences in trains under the section "train category." Intercity, or regional trains, are the most reasonable in price and connect to most cities. The Eurostar and Frecciarossa are faster and more comfortable options for someone who is looking to travel with a bit more luxury. They are on the pricier side; however, the experience may be more rewarding.
You have the option to book online or book directly at the train station. Booking online ensures that you will have your ticket ready, and you will not have to worry about sold-out seats. You may also have the option to take advantage of discounts and promotions if you book tickets a few days or weeks in advance.
Things to Consider When Traveling by Train
It is also essential to consider a few drawbacks when traveling by train. While it is an efficient and scenic form of travel, there are a few factors to think about before hopping on a train to your next destination.
Train strikes - Train strikes are uncommon in Italy, but they do happen on occasion. If you are concerned about this, it may be best to buy tickets online through ItaliaRail and add travel insurance for a few extra euros.
Some trains do not go through small towns - Only regional trains go through smaller towns, and they take much longer and make frequent stops. The smaller villages do not have train stations at all. In this case, it may be best to rent a car to drive to these locations.
Delays - There are the occasional delays when it comes to taking the train, but it shouldn't be more than 10 to 20 minutes.
No checked baggage - If you have multiple bags to carry, you will have to load it onto the train yourself, and then take it down once you reach your destination. Fortunately, you won't have to pay for any luggage fees, so that may save you a great deal of money.
Suggestions for Traveling Through Italy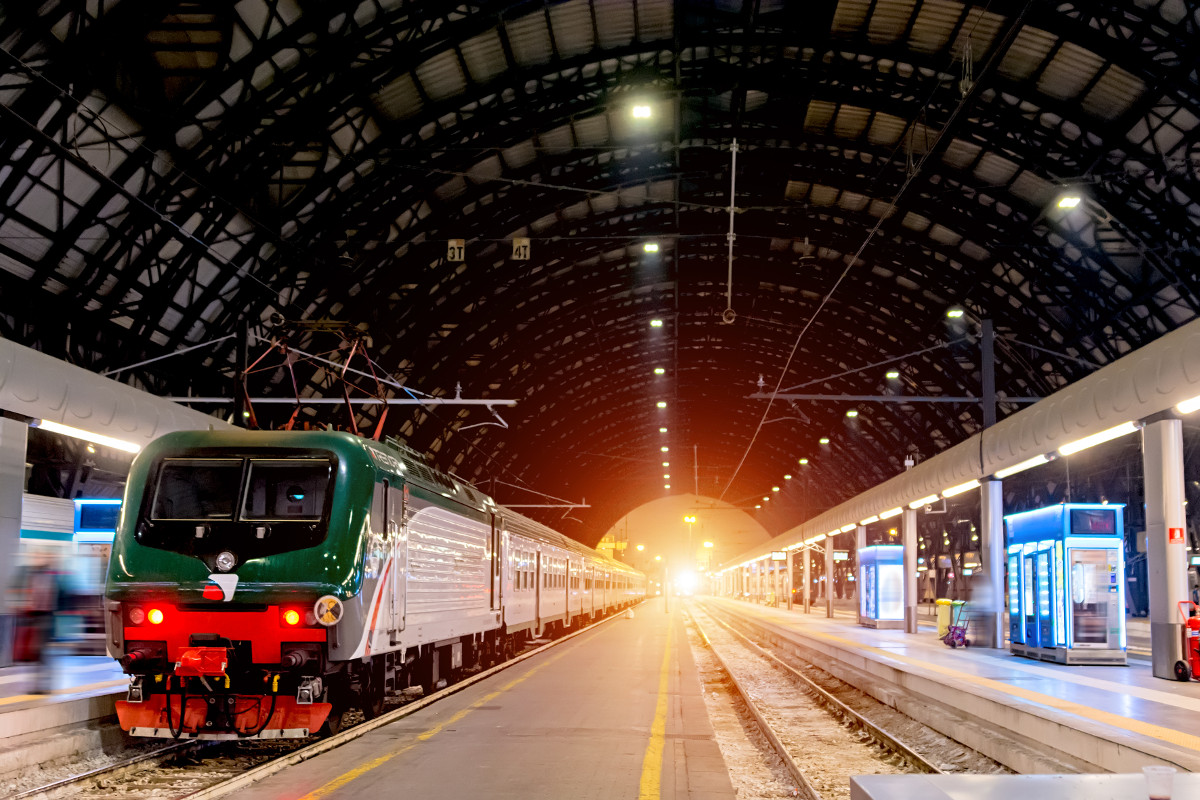 In case you are wondering where you'd like to go by train, here are some of the most popular locations:
Rome - Rome has many train stations, but the most actively used is Termini. It is important to note that pickpocketing is relatively common here, so be mindful of your belongings and know where you are headed.
Venice - You can use the Santa Lucia Station to take you to Venice, which will drop you off at the Grand Canal. You will see the beautiful islands of Murano and Burano as you arrive. Here you can find many attractions and things to do in Venice.
Loreto - Depart from Ancona using a local train and take a trip down the coast to Loreto. It is located at the bottom of a rather steep hill, so consider taking a taxi if you don't want to struggle through the arduous climb back up.
Trains in Italy
Multiple trains run through Italy, including the following:
Italo: Italo is a private rail company that runs between many major cities. It boasts clean, comfortable trains with a modern design, and service classes that range from economic to VIP class.
Intercity and Intercity Plus trains: Intercity trains run through Italy and stop at major cities and large towns. First and second class are available, and first-class seats are emptier and offer spacious seating. Intercity Plus trains require seat reservations, and the extra charge is included in the ticket price. Seat reservations can be made on Intercity trains as well.
Regional trains: Regional trains offer more affordable and reliable seating. However, they do not run through most major routes. A first-class ticket does not cost much more than a second class, so consider buying first-class if seats are available. Regional trains, while on the more reasonable side, tend to be less clean and comfortable than other trains. This may not be the case every time, but it is a possibility.
Frecce fast trains: These trains only run through major cities. Seat reservations are required and included in the ticket price. These tickets are usually more expensive due to the quality and speed of the train. However, standard seating is comfortable and clean.
Names of Train Stations
Pisa Centrale - (central station)
La Spezia Centrale - (central station)
Genova Stazione Brignole
Rome Termini - (central station)
Naples Centrale - (central station)
Milan Centrale - (central station)
Florence Santa Maria Novella - (central station)
Venice Mestre - (on the mainland)
Venice Santa Lucia - (on the island)
Genova Piazza Principe - (central station)
Traveling by train is a unique and exciting way to familiarize yourself with the country and experience Italy's numerous cities while saving money and time. It allows you to take in the countryside and landscape of Italy and witness the natural beauty of the land. Train travel is not only affordable and convenient, but it allows you the opportunity to meet new people and become better acquainted with Italian culture.