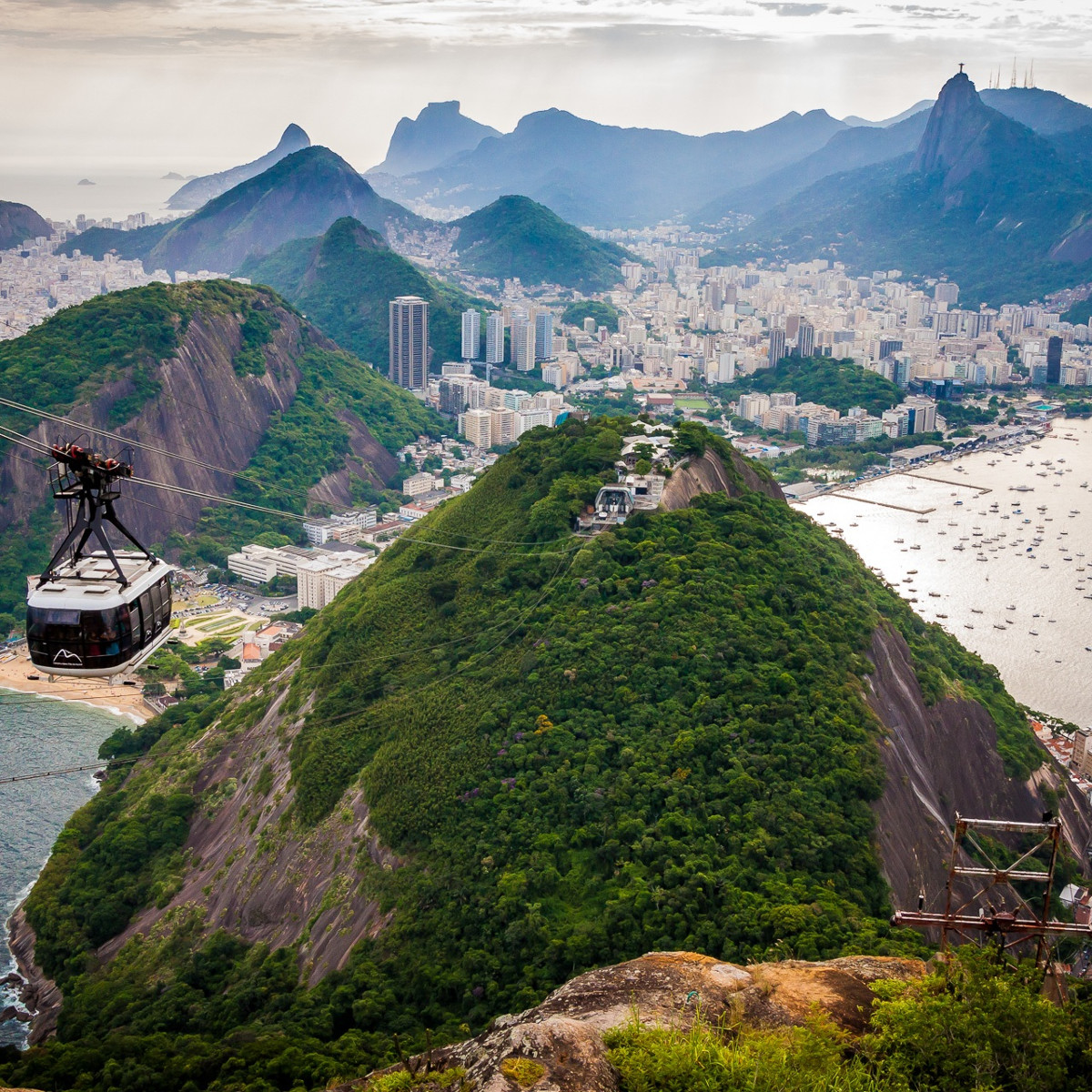 Rio de Janeiro
It is no wonder you can almost hear the languid but energetic rhythms of bossa nova music as soon as someone mentions Rio de Janeiro. Rio is one of the most beautiful cities in the world in terms of both natural and human-made marvels. Just like it's impossible to take an unfortunate picture of the city, it will be impossible for any visitor to push the image of Rio de Janeiro from their mind.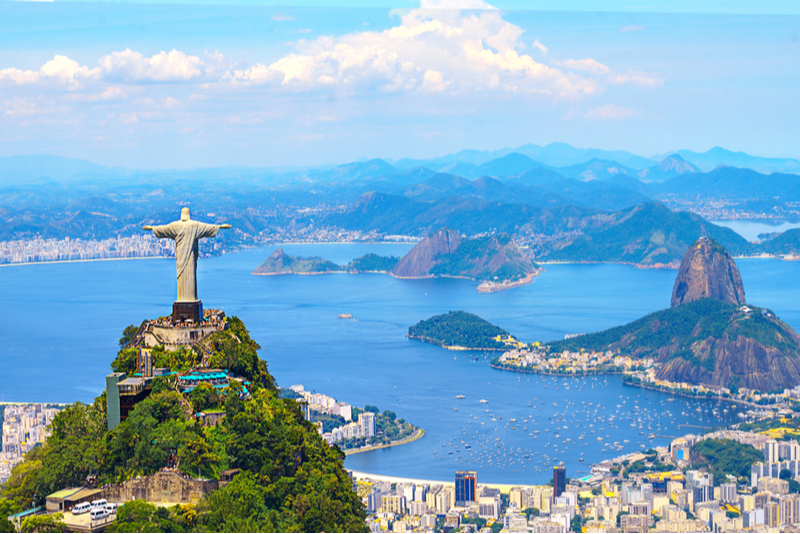 Culture
Rio has a heart for artists, and that is clear from the moment you step foot onto the tarmac at Antonio Carlos Jobim international airport, named after one of the most famous musicians to be born in the city. But that's just the start: magnificent buildings by globally recognized architects, museums filled with some of the world's most exquisite art, and the Selaron Steps, a living and breathing art installation in the center of town that took two decades to complete. All this doesn't seem like a surprise when you consider how glorious the natural surroundings are in this city: a look down from the gigantic Christ the Redeemer statue's viewing platform into the bay of Rio below is enough to make anyone fall head over hills for this magical, sprawling city.
Food
While Rio certainly doesn't lack excellent dining options — something their numerous Michelin starred eateries are ample proof of — the eating of authentic Brazilian food should ideally happen on the street. While in many ways, Brazilian cuisine is very typical of South America, it is also a thing entirely separate from it. All of Brazil is famous for its culinary creativity, but Rio de Janeiro has got to be the country's food capital. Plus, the large Japanese population means that in terms of sushi, and Japanese food in general, Rio is a worthy rival to the land of the rising sun. But here, the sun seems forever to be setting, and the last hour of light, the one that calls for a drink and a snack, stretches to eternity.
Entertainment
Visit Rio during Carnival for an experience that stays with you forever, just like the love of life and boundless optimism the residents of this glorious city exude. Have cocktails at Copacabana or Ipanema beach, dinner in a little place by the sea, and breakfast very late in the day with the locals. If making eyes is not your thing or that of your partner, you can take a romantic ride in the cable car at sunset and understand at once why they call it Cidade Maravilhosa, or marvelous city — because you can't help but fall in love.