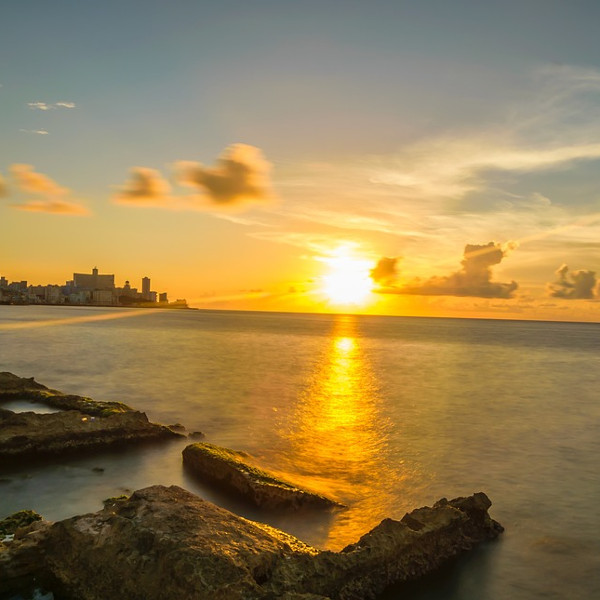 Best Time to Visit Havana
Havana is the capital of Cuba. Nicknamed Ciudad de las Columnas, or "city of columns," the beautiful island city is tough to visit if you live in the US. Due to political relations being strained, the easiest way to travel to Cuba is to declare your "support for the Cuban people" on your visa, thereby qualifying you as a visitor. To adhere to this oath, you must – technically – avoid supporting the Cuban regime and instead give your money to businesses run by the people, for the people. You can do this by eating at local, family run restaurants; conducting research and professional meetings; partaking in educational, religious activities; attending a workshop; putting on an artistic performance, or aiding the Cuban people through humanitarian work. Havana is well worth the effort, and you only must work a little harder than is perhaps necessary to get there.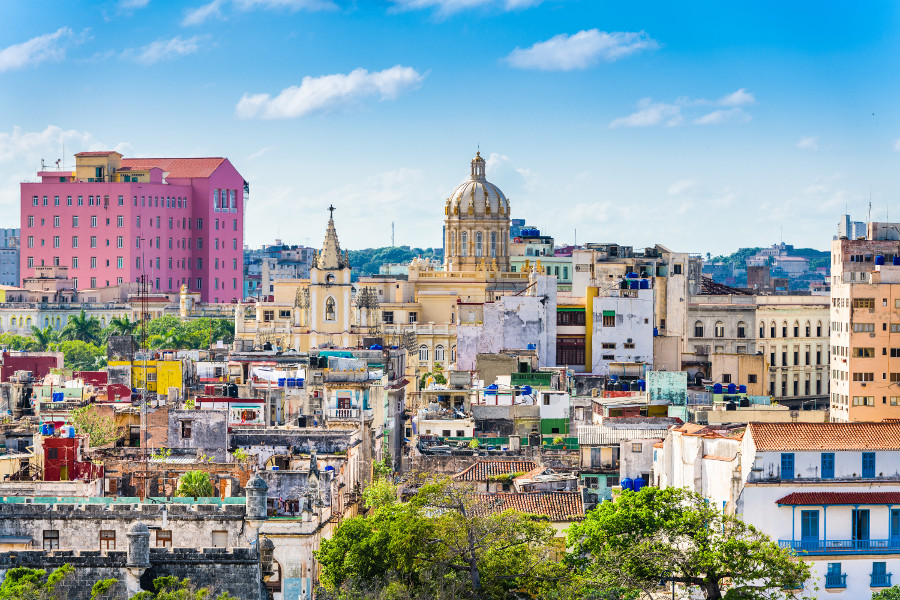 Cuba remains one of the last five nations with a socialist constitution, and one of the world's only planned economies, still making a large chunk of its money from the export of sugar, coffee, and tobacco. Under a hundred miles from Florida, Cuba may be very close, but could not be further away from its neighbor in virtually anything but distance. A combination of Spanish, African and Native people's culture under one socialist roof, Cuba is unlike any other place.
There's much more to the Caribbean's largest city than what you're picturing now, which no doubt goes something like this: cigars, vintage American cars, Spanish colonial architecture, communism, Santeria, salsa, rumba, mambo, rum and vivid primary colors – though there is plenty of all of that, of course. Once you reach Havana, you are bound to discover a place where time stands still: streets seem just like you imagined them, like they do in old drawings you can buy from roadside artists. It feels more real, somehow. This is no accident: what's conspicuously missing are advertisements and fast food franchise locations found on every corner in almost every other city around the world.
One of its well-known quirks is its double economy. First, you've got the CUP, the "local" money. Most salaries are paid in this currency, and basic items can be purchased with it. Tourists too can use this currency for intercity bus tickets and anything sold at a stall, such as produce or snacks. Next, there is the CUC, the – technically - tourist payment option used to pay for meals at better restaurants, hotels, drinks, and virtually all tourist activities. One CUC is worth 25 CUP, and the two currencies look very, very similar, so make sure to check before getting swindled. One important thing to keep in mind is that if you have a debit or credit card from an American bank, it will not work in Cuba, even if the card was issued by a branch in another country. Another important aspect of visiting Cuba is that health insurance is mandatory, but any American variety of this is not accepted, so you will have to purchase temporary insurance at the airport.
Two major aspects go into deciding when you should visit. One is the weather, and the other is the event calendar.  As for holidays in general, these are largely centered around political events and dates, revolutionary anniversaries, or birthdays of important people. This usually means parades and demonstrations.
Havana in December to May
The very best time to visit Havana is the period from December to May. In these months, Havana sees warm and sunny with cloudless skies. The weather in Cuba is quite varied, with June marking the start of the wet season, and August, September, and October sometimes bringing hurricanes, too. As for events, the world-famous Havana Jazz Festival takes place in December, which is the most important musical event in the Cuban calendar. The Latino influence makes this a festival unlike any other such event around the world, with clubs all over Havana dialing up the jazz the entire month.
Holidays in December include Armed Forces Day and a day honoring Antonio Maceo. Maceo was a nineteenth-century general who lead Cuba in the rebellions against Spain, and his day celebrates the end of Spanish oppression. Then there is, of course, Christmas, which was not a recognized holiday until recently, owing to the strict no-religion policy of the socialist regime. It was, however, reinstated in 1998 when the pope came to visit. You should keep in mind though that the Christmas holiday is not celebrated with enthusiasm seen in other Latin-American nations, and is instead an occasion for families to get together for a quiet dinner at home. What is a big deal is the secular celebration of the dawn of a new year. On New Year's Eve, streets are flooded with rum-soaked revelry that lasts late into the first day of the year. Festivities flow on into the next day, in fact, as Fidel Castro seized power on January 2nd in 1959, known as Triumph Day. Parades, concerts, and other festivities are free to all. The first day of the year has a third significance, too: it is Nino de Atocha's day, where Jesus the infant is celebrated along with Elegua, the most important deity of Santeria.
The month of January sees Jose Marti's birthday celebrated on Jan. 28. The famous Cuban poet and thinker is thought to be the father of the Cuban revolution and as such holds a very important place in Cuban hearts. The end of February is anticipated fervently, as the cigar festival takes place in Havana, where sampling the local product is a must.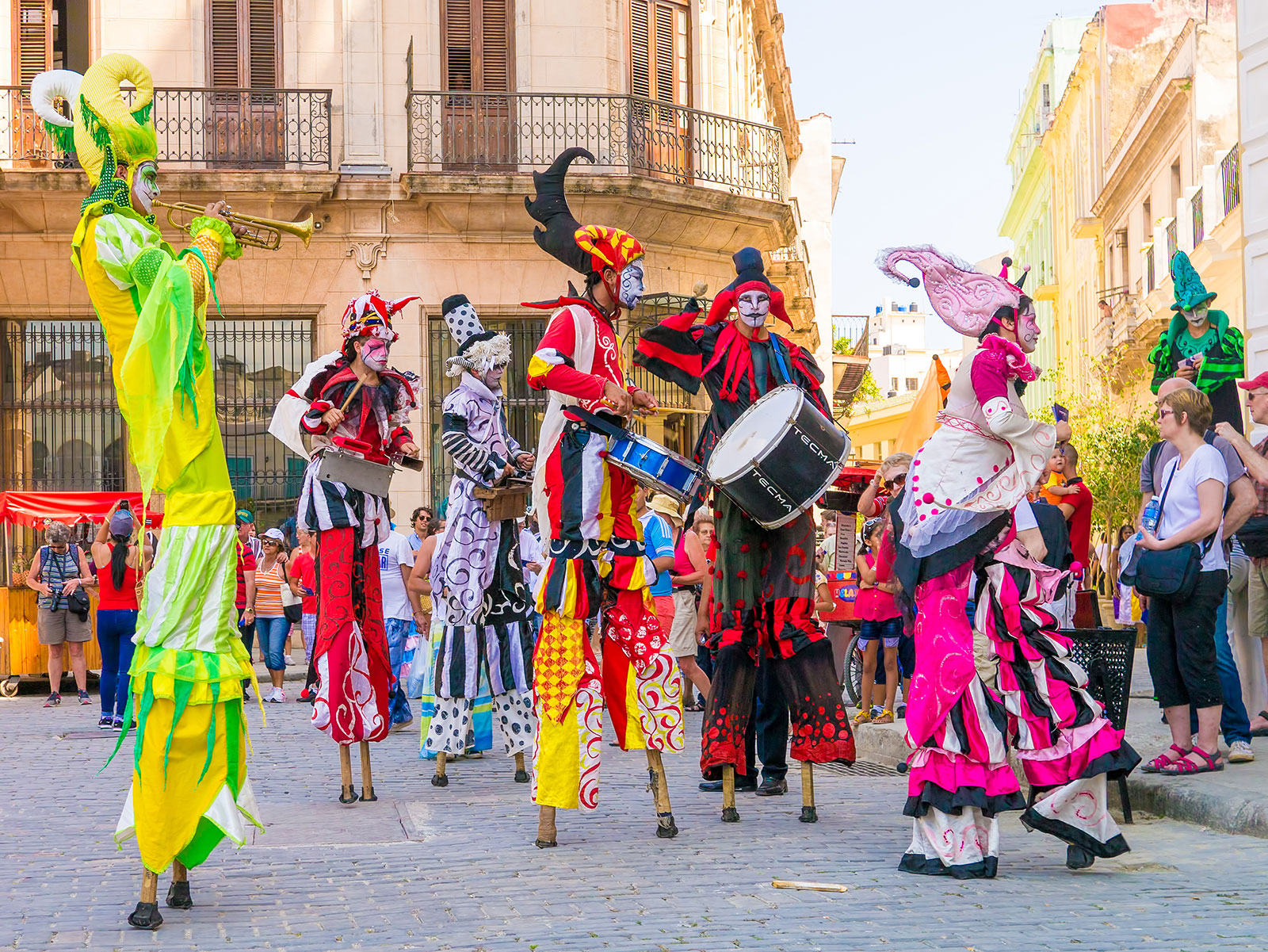 Though Easter is not celebrated for reasons mentioned above, Havana does do Carnaval in April. But this comparatively small affair is eclipsed by the Havana Dance Festival, one of the most important events of the year. You better not have two left feet, because Havana shakes a leg even more enthusiastically than usual during this time and no one dances like the Cubans. There's also Bienal de la Havana, a festival celebrating and showcasing Cuban art, from its roots to today, that happens every two years, as the name suggests.
This brings us to one of the biggest occasions in the nation. Take a socialist country with the temperament of Cuba and imagine which day would be celebrated most. You guessed right: Labor Day brings the most fervent patriotism down to Havana, with parades, demonstrations, speeches, and marches. Gather with the people in the fittingly named Plaza de la Revolucion and celebrate the odd combination of freedom and socialism only seen in this country.
Havana in June to August
The summer months are the start of the wet season in Cuba, but most of the precipitation starts coming down only in August. Because of the pressures that cause the wet season, temperatures rise dramatically in these months, and it can at times get uncomfortably hot and humid.
July 26 is National Revolution Day when the nation remembers the day that Fidel Castro stormed the home base of Batista's army in Santiago de Cuba. The attack was unsuccessful, and Castro was sentenced to fifteen years jail, but that doesn't keep the people of Cuba from celebrating it. While the coup may not have worked out, this day is still considered the start of Castro's revolution and must be remembered as such. Like all other patriotic holidays, this day too is celebrated with parades and patriotic revelry.
Havana in August to October
This time of year is the wet season, which does not mean that it rains every day, or that it even necessarily rains very heavily. What it does mean is humidity and frizzy hair, along with an increase in risk for cyclones and hurricanes. Tourism in this time has as of recently experienced an upswing due to lower prices at even the best hotels. Cuba's relations to the US being what they are, the rainy season is as good a time as any to come and experience this wonderful country before there is another blanket moratorium on travel.
Just because it rains a bit does not mean Havana has to be any less fun. You can watch the rain falling outside as you have a glass of rum at a bar with Cuban music playing. As for things to see and do, you've got the Feast of Virgen de Cobre, the city's patron saint, on Sept. 8. This is, of course, a Catholic festivity, and one of the few celebrated in Cuba – not even a strict socialist regime can keep Havana from celebrating its patron saint. Ernest Hemingway, who lived just outside of Havana for almost twenty years dedicated his Nobel Prize to la Virgen de Cobre, thus earning honorary citizenship in the hearts of Cubanos.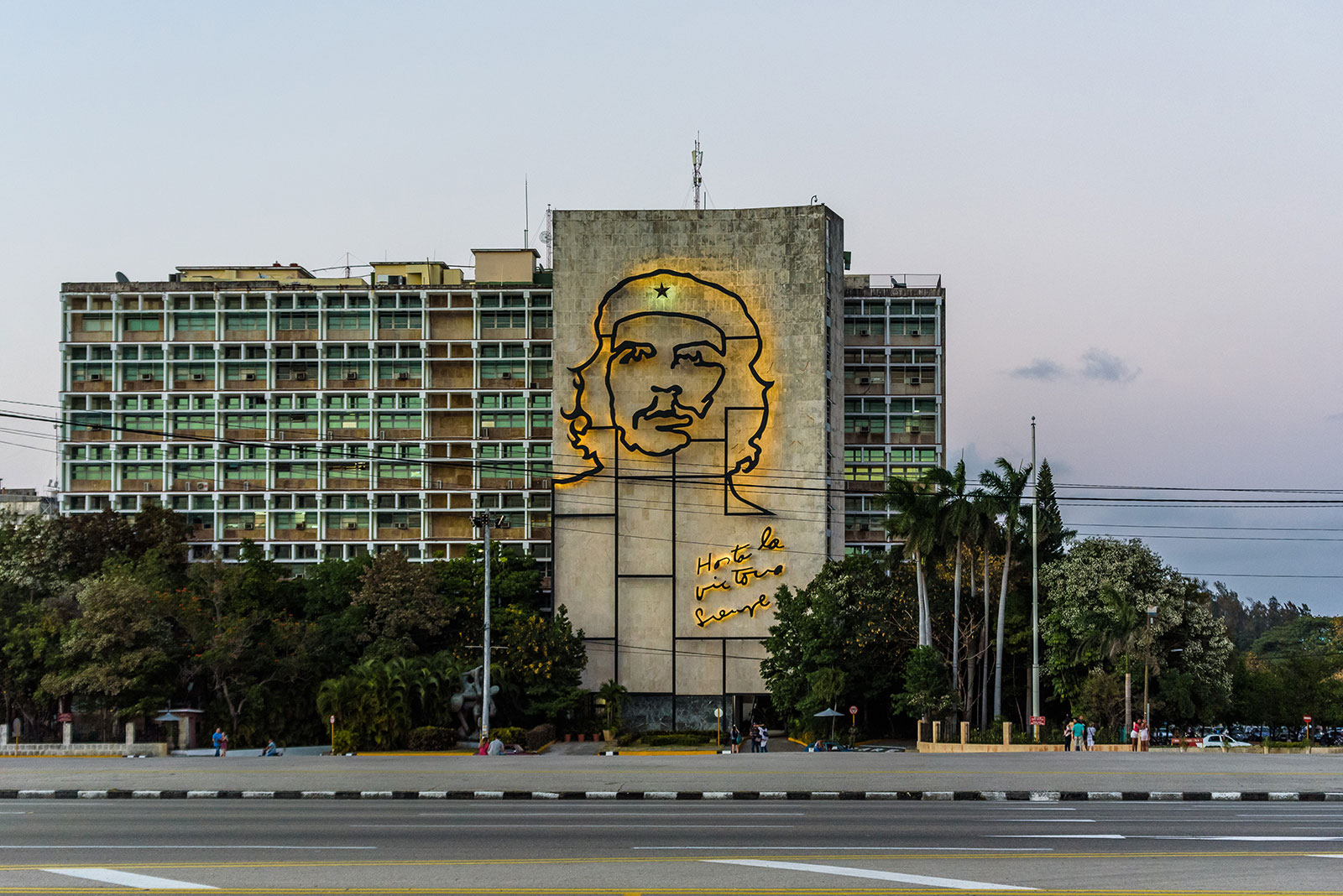 Oct. 8 marks the anniversary of Che Guevara's death. The long and winding road to where Cuba is today would not be without Guevara, who is adored across the nation. There's more to Che Guevara than the rest of the world make of him, where the outline of his face graces red t-shirts at every souvenir shop and roadside stall.
Come to Havana any time of the year if you want to see one of the most fascinating nations in the world.