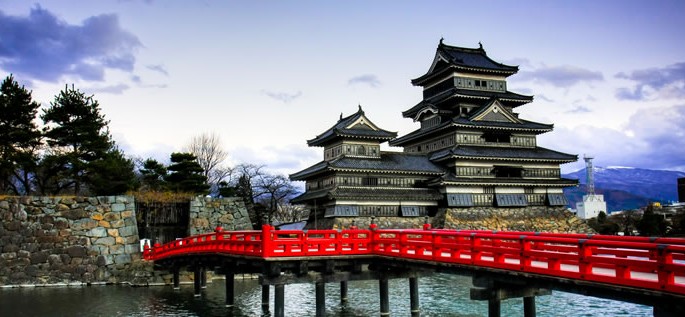 Altaic Language Family
The Altaic language family derives its name from the Altai Mountain region where it is believed that these languages may have originated. It includes 66 languages spoken by about 250 million people (Ethnologue). Speakers of Altaic languages live over a vast territory that stretches from northeastern Siberia to the Persian Gulf, and from the Baltic Sea to China, with most of them clustering around Central Asia. There is little written data on the historical development of Altaic languages. For instance, the earliest Mongolian written records date back to the 13th century AD, while those for Manchu go back only as far as the 17th century AD.
There are two schools of thought about the Altaic language family.
The Altaic school of thought argues that the Mongolian, Tungusic and Turkic groups, together with Korean and Japanese, have descended from a common ancestral *Proto-Altaic language. Proponents of this theory point to typological similarities among these languages.
The Anti-Altaic school contends that typological similarities among the member languages are due not to their common ancestry, but rather to intensive borrowing and long contacts among them. It must be noted that the status of Korean and Japanese as members of the Altaic language family is particularly debatable.
Altaic languages are usually divided into three major groups. The major languages of each group are listed below.
(1) Mongolian

China
Mongolia, China, Russia

Mongolian Halh

Mongolia
Mongolia, China
Russia

(2) Tungusic

Inner Mongolia, China, Russia, Mongolia
China
Russia
Russia
Oroqen
China
Russia
China, Russia

(3) Turkic

Russia
China
Uzbekistan
Afghanistan
Russia
Yakut
Russia
Iran
Azerbaijan
Iran
Uzbekistan
Turkey
Turkey
Moldova
Iran
Turkmenistan
Uzbekistan
Kazakhstan
Kyrgyzstan
Russia
Russia
Russia
Russia

Divergent

Japanese
Japan
Korean
Korean Peninsula
Click here to see interactive maps of Altaic languages.
Status
Nine Altaic languages, including Korean and Japanese, have official status in their respective countries.
All languages in the Tungusic group and some languages in the Mongolian and Turkic groups are endangered or facing extinction.
Dialects
The languages in this family, particularly those spoken in more than one country, have a number of dialects, some of them not mutually comprehensible. Note that the dialects listed below may be further subdivided into smaller regional varieties within one country.
Structure
Sound system
The sound systems of the Altaic languages are relatively simple.
Syllables in Altaic languages usually consist of Consonant + Vowel.
They all share one common feature, namely vowel harmony, a type of phonological process that imposes constraints on which vowels may be found near each other in a word. There are two kinds of vowels. Front vowels, which are produced at the front of the mouth, e.g., /i/, /e/, and back vowels which are produced at the back of the mouth, e.g., /a/, /u/, /o/. For instance, native Turkic words can contain only all front or all back vowels, and all suffixes and affixes must conform to the vowel of the syllable preceding them in the word. A vowel at the beginning of a word can trigger assimilation of the rest of the vowels in that word, e.g., in Turkish, ev– 'house' + -ler 'plural' is evler 'houses'; çocuk– 'child' + –ler 'plural' is çocuklar 'children'. In the first example, all vowels in evler are front vowels. In the second example, all vowels in çocuklar are back vowels.
For the most part, Altaic languages allow few consonant clusters. For instance, Turkish allows a few consonant clusters in word-final position but no clusters are allowed in initial position. Exceptions occur in words borrowed from other languages.
Grammar
Altaic languages are agglutinative. An agglutinative language is one in which each affix typically represents one grammatical function, e.g.,'past tense,' 'plural,' or 'masculine.' These affixes do not become fused with each other and do not change their form, like they do in European languages (e.g., in English, for example, –s in sings represents 2nd person + singular). They are simply added to each other in a string. This may occasionally result in long words that correspond to phrases and even whole sentences in European languages, e.g., Mongolian eke-yin-iyen 'of one's own mother' (Britannica).
Nouns, adjectives and pronouns
Altaic nouns are highly inflected,
Quantifying words do not agree with nouns in number, and adjectives do not agree with nouns in gender, case, or number.
Nouns are optionally marked for number, e.g., in Turkish, atlar 'horses' (at 'horse' + lar 'plural).
Numerals and other quantifying words are used with singular nouns.
Gender is mostly not marked grammatically.
Nouns are marked for case. The number of cases varies from language to language. For instance, Turkish has six cases, Manchu has five, while Evenki has as many as fourteen. In addition, Mongolian languages allow double cases, e.g.,eke-yin-dür 'to/at mother's,' literally mother + genitive + dative + locative' (Britannica).
Adjectives are not inflected and do not agree with the nouns they modify.
There is a distinction between inclusive we (including the hearer) and exclusive we (excluding the hearer).
Demonstratives are used in place of third person pronouns, i.e., 'these' or 'those' instead of 'they.'
There is no definite article but the possessive form of a pronoun may be used in its place.
Verbs
Altaic verbs are extremely complex.
Verbs in most Altaic languages are not marked for agreement in person and number with their subjects.
Turkic languages have several verb stems, such as present, future, aorist, conditional, subjunctive, and two past tenses. Tense and mood are marked by affixes that are added to these stems.
Turkic languages have two past tenses. The evidential past tense is used when the event is common knowledge or when the speaker has witnessed an event. By contrast, the inferential past is used when the event has been reported to or is inferred by the speaker.
There are many auxiliary verbs which can be added to each other in a string. Auxiliary verbs follow the main verb.
Adverbs follow the verb.
Word order
Word order in Altaic languages is typically Subject-Object-Verb. Numerals and quantifying words follow the noun modified, whereas adjectives precede it. Auxiliary verbs typically follow the main verb. Questions are formed by using a question particle or a question word without modifying word order. For pragmatic purposes, constituents of a sentence that carry old information precede constituents with new information.
Vocabulary
The three branches of the Altaic family have relatively few cognate words, i.e., words of common origin. Their core vocabulary is essentially native, even though they have borrowed extensively from other languages. For the most part, their vocabulary has been influenced by the neighboring languages and by the languages of the colonial powers that dominated them. For instance, Central Asian and Siberian languages spoken on territories formerly dominated by Imperial Russia and later by the USSR, such as Yakut and Even, have many borrowings from Russian, while Turkic languages spoken on the territory of the former Ottoman Empire, such as Kazakh, Uzbek, and Kyrgyz, have a large number of Arabic and Persian loanwords. Languages in contact with Chinese, such as Manchu, adopted many Chinese administrative, political, cultural, and scientific terms. Altaic languages have also borrowed from each other, e.g., Manchu from Mongolian.
In general, the core vocabulary of Altaic languages tends to be more similar across languages that belong to one branch, than across the entire Altaic family, as you can see from the names of the numerals 1-10.
1

2

3

4

5

6

7

8

9

10

Mongolian

Khalh

nig

xoyor

gurab

döröb

tab

dzorghaa

doloo

naym

yös

arab

Buryat

negen

xoyor

gurban

dyrben

taban

zurgaan

doloon

nayman

yuhen

arban

Tungusic

Even

ömen

jöör

ilen

dighen

tunngen

ñungen

naden

janqen

uyun

m'an

Xibe

ymkyn

ju

ilan

duyin

sunja

nüngun

nadyn

jaqun

uyin

juan

Turkic

Turkish

bir

iki

üç

dört

beş

ulti

yedi

sekiz

doduz

on

Kazakh

bir

yeki

ush

tort

bes

alti

zhetti

segiz

toghiz

on

Divergent

Korean

hana

dul

saet

naet

daseot

yeoseot

ilgop

yeodeol

ahop

yeol

Japanese

hitotsu

futatsu

mittsu

yottsu

itsutsu

muttsu

nanatsu

yattsu

kokonotsu

too
Writing
Altaic languages are written in a variety of scripts, some of them in more than one. Many remain largely unwritten to this day. Below is a summary of the writing systems and a list of Altaic languages that use them.
Latin

Cyrillic

Uzbek Northern

,

Buriat

, Mongolian Peripheral,

Kalmyk-Oirat

,

Chuvash

,

Tuvin

,

Yakut

,

Crimean Turkish

,

Karakalpak

,

Karachay-Balkar

,

Kumyk

,

Bashkir

Arabic

Uzbek Southern

Mongolian

Mongolian Halh

Manchu script

Arabic, Cyrillic, and Latin

Latin and Cyrillic

Hangul
Korean
Characters and syllabaries
Japanese
Difficulty