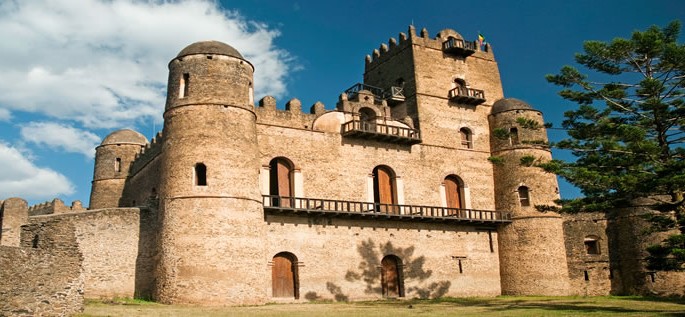 Tigrigna Language
Merhaba – Welcome
Tigrinya (Tigrinya, Tigray, Tigriññā, ትግርኛ) is a member of the Semitic branch of the Afro-Asiatic language family. It is closely related to Amharic,Tigré and Ge'ez, an extinct language that is still used in religious practice. It is distantly related to Arabic and Hebrew.
Status
Ethiopia
According to the 2007 census, Tigrigna is spoken by 4.3 million people in Ethiopia, 2.8 million of whom are monolingual speakers of the language. It is the third most commonly spoken language in Ethiopia where it serves as a lingua franca among the country's different ethnic groups. It is used in the mass media, education, and in government and non-governmental agencies. Population total of all countries is estimated at 6.9 million (Ethnologue).
Eritrea
Tigrigna is spoken by 2.5 million people in Eritrea where it is the de facto national language. It is the most spoken language in the country, and is used in mass media, education, and government (Ethnologue).
Israel
There are 10,000 speakers of Tigrigna in Israel (Ethnologue).
Dialects
There is no significant dialectal variation in Tigrigna, but scholars usually divide the language into two mutually intelligible dialects:
Asmara spoken in Eritrea.
Tigray spoken in Ethiopia.
Structure
Sound system
Vowels
Tigrigna has seven vowel phonemes, i.e., sounds that distinguish word meaning. Vowel sequences are not permitted. There is some disagreement among linguists as to whether Tigrinya has long vowels in addition to short ones.
/ɨ/ = similar to e in roses
/ə/ = a in about
Consonants
Tigrigna has a rich consonant system. It has preserved the two pharyngeal consonants /ħ/ and /ʕ/ from the ancient Ge'ez language.
Consonant clusters do not occur at the beginning of words.
All consonants, except for pharyngeal and glottal, can be doubled (geminated) by holding them for a longer period than their single counterparts. Whether a consonant is single or double makes a difference in word meaning. In writing, double consonants are represented by a double consonant letter.
A distinguishing feature of Tigrigna consonants is the presence of emphatic sounds, e.g., /p'/, /t'/, /k'/, //ts'/, and /tʃ"/. Emphatic consonants are pronounced with the root of the tongue retracted.
/kʷ/, /kʷ'/ are pronounced with a simultaneous rounding of the lips.
Consonants in parentheses occur only in borrowed words.
Palatal
Pharyngeal
plain
labialized
voiceless plain

p

t

k

kʷ

ʔ

voiceless emphatic

p'

t'

k'

kʷ'

voiced

b

d

g

voiceless plain

f

s

ʃ

(x)

(xʷ)

ħ

h

voiceless emphatic

s'

(x')

(xʷ')

voiced

(v)

z

ʒ

ʕ

Affricates
voiceless plain

ts

tʃ

voiceless emphatic

ts'

tʃ'

voiced

dʒ

m

n

ɲ

x

l

Flap/trill

r

w

j
/p', t', k', kʷ', s', ts', tʃ', kʷ'/ are ejective consonants with no equivalents in English.
/kʷ, kʷ'/ are pronounced with rounded lips.
/ʃ/ = sh in shop
/ʒ/ = s in pleasure
/tʃ/ = ch in chap
/ʒ/ = s in vision
/dʒ/ = j as in joy
/ʔ/ = sound between the vowels in uh-oh
/ħ, ʕ/ have no equivalents in English
/ɲ/ = second n in canyon
/j/ = y in yet
Grammar
Tigrigna uses suffixes and prefixes attached to roots for representing grammatical information. As in other Semitic languages, morphology is based on tri-consonant roots, from which nouns, adjectives, and verbs are formed by vowel insertion along with prefixation and suffixation.
Nouns and pronouns
Like other Afro-Asiatic languages, Tigrigna has two grammatical genders: masculine and feminine. Grammatical gender normally coincides with biological gender for people and animals. The gender of most inanimate nouns is not predictable from their form. Nouns are not marked for gender, but modifiers and articles are.
2nd and 3rd person personal pronouns are marked for gender.
Adjectives and determiners agree with the nouns they modify in gender.
There are two numbers: singular and plural. As in Arabic, Tigre, and Ge'ez, noun plurals are formed both through the addition of suffixes to the singular form, e.g., gäza 'house' and gäzawətti 'houses' and through the vowel changes in the root (broken plural), e.g., faras 'horse', 'afras 'horses.'
Tigrigna has definite but no indefinite articles.
Verbs
Like other Semitic languages, Tigrigna has a very elaborate verb morphology.
Verb roots usually consist of a set of three to five consonants. Different verb forms are derived by applying vowels and suffixes to the roots. A verb form normally has one or more suffixes and prefixes. Sometimes consonants are geminated (doubled).
Verbs are marked for person, number, and gender.
There are two aspects: imperfective and perfective.
Compound tenses are expressed by means of auxiliary verbs.
There are four moods: indicative, imperative, and optative.
Verbs are marked for voice: active and passive.
Verbs are marked for positive and negative.
Verbs agree with their subject and sometimes with the direct or indirect object.
There are several different classes of verbs, each modifying its stem in a number of different ways.
Word order
The basic word order in Tigrigna is Subject-Object-Verb. Modifiers precede the nouns they modify.
Vocabulary
The basic lexicon of Tigrigna is Semitic in origin. Words are based on consonantal roots that can be used in different templates. Roots can have three to five consonants. The templates themselves are consonant-vowel sequences, such as CVCV. Tigrigna has also borrowed heavily from Ge'ez, Italian, and English. Examples of loanwords are mekina 'car', beera 'beer', farmacha 'pharmacy'.
| | |
| --- | --- |
| Hello | Selam |
| Goodbye | Dehaan kun |
| Welcome | Merhaba |
| Please | Bejaka (masculine), bejakee (feminine) |
| Thank you | Yekanyeley |
| I am sorry | Aytehazeley |
| Excuse me | Yikrie-ta |
| Yes | Uwe |
| No | Aykonen |
Below are Tigrigna numbers 1-10.
| 1 | 2 | 3 | 4 | 5 | 6 | 7 | 8 | 9 | 10 |
| --- | --- | --- | --- | --- | --- | --- | --- | --- | --- |
| hadde | kelete | seleste | arbaate | hamushte | shedushte | shewate | shemonte | teshate | aserte |
Writing
Tigrigna is written with an adapted version of the Ge'ez (Ethiopic) script. Originally developed for the Ge'ez language, it first appeared in writing during the 13th century. It is a syllabic script in which each symbol represents a CV (Consonant + Vowel) syllable. The orthography does not mark gemination (doubling of consonants).
Written records include religious texts produced by missionaries. Today, there is a growing number of printed material, including textbooks and literature.
Take a look at Article 1 of the Universal Declaration of Human Rights in Tigrinya in the Ge'ez (Ethiopic) script and in romanization. Note that "::" represents a period.
ዓንቀፅ 1
ብመንፅር ክብርን መሰልን ኩሎም ሰባት እንትውለዱ ነፃን ማዕሪን እዮም፡፡ ምስትውዓልን ሕልናን ዝተዓደሎም ብምዃኖም ንሕድሕዶም ብሕውነታዊ መንፈስ ክተሓላለዩ ኦለዎም፡፡
Bəmäns̤ər kəbrən mäsälen kulom säbat əntəwläṣu näs̤an maʿərän əyom. Məstəwʿalen ḥəlenan zətäʿadälom bəməxʷanom bəḥəwnätawi mänfäs kətäḥalaläyu aläwom.
All human beings are born free and equal in dignity and rights. They are endowed with reason and conscience and should act towards one another in a spirit of brotherhood.
Difficulty
Language Difficulty

How difficult is it to learn Tigrinya?
There is no data on the difficulty of Tigrinya for speakers of English.