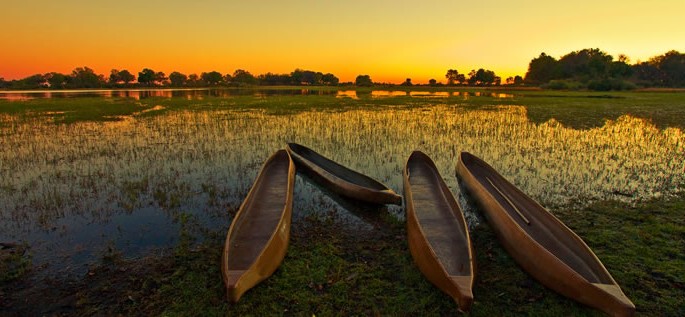 Niger-Congo Language Family
The Niger-Congo language family is one of the largest language families in the world and the largest one in Africa in terms of its geographical spread across most of sub-Saharan Africa, number of speakers, and the number of languages (1514). Almost all of the most widely spoken languages of sub-Saharan Africa belong to the Niger-Congo family, and about 600 million people (85% of Africa's population) speak a Niger-Congo language.
There is no consensus among scholars about the origins and historical development of the Niger-Congo languages. The earliest evidence of a Niger-Congo language dates back to Portuguese records of the 16th century. However, few grammars were published prior to the 19th century although the first known grammar of an African language (Kongo) was written by an Italian missionary in 1659. A number of dictionaries and grammars appeared in the 19th century. They were written mostly by European missionaries who often lacked the linguistic training necessary to analyze languages that had little in common with their own. With a few exceptions, the resulting descriptions forced these languages into an ill-fitting Latin straitjacket.
Determining the number of languages in this family is complicated by the fact that it is often difficult to decide, in the absence of written historical records, whether two language varieties are two dialects of the same language or two separate languages.
There are several problems in classifying languages of the Niger-Congo family — a very large and extremely diverse group of languages that have been splitting from each other for thousands of years. First and foremost, is the lack of historical records that date back more than several hundred years. Second, very limited knowledge about a great many of the languages makes it extremely difficult to reconstruct their common ancestry.
The Niger-Congo language family is usually divided into several major branches that are estimated to have split from the ancestral language some 5,000 years ago. Some of the branches are closer to each other than others because they split from the ancestral language at different times. The majority of languages in these branches have small populations of speakers, with a significant percentage of them averaging only several thousand people. Large numbers of languages are often found clustered together in relatively small geographic areas.
The table below lists the most populous languages of the Niger-Congo family belonging to some of its different branches.
Benue-Congo (961 languages)

Swahili
773,000 1st- and 30 million 2nd-language speakers
Tanzania
Yoruba
19.3 million 1st- and 2 million 2nd-language speakers
Nigeria
Igbo
18 million
Nigeria
Shona
10.6 million 1st- and 1.8 million 2nd- or 3rd-language speakers
Zimbabwe
Zulu
9.5 million 1st- and 15.7 million 2nd-language speakers
South Africa
Nyanja (Chichewa)
7 million 1st-language and 400,000 2nd-language speakers
Malawi
Kinyarwanda (Rwanda)
7.3 million
Rwanda
Xhosa
7.2 million
South Africa
Luba-Kasai
6.3 million 1st- and 700,000 2nd-language speakers
Democratic Republic of the Congo
Gikuyu (Kikuyu)
5.3 million
Kenya
Southern Sotho
4.9 million
Lesotho, Botswana, South Africa
Rundi (Kirundi)
4.8 million
Burundi
Tswana
4.4 million
Botswana
Umbundu
4 million
Angola
Northern Sotho
3.7 million
South Africa
Tsonga
3.2 million
South Africa
Ganda (Luganda)
3 million 1st-language and 1 million 2nd-language speakers
Uganda
Lingala
2 million 1st-language and 5 million 2nd-language speakers
Democratic Republic of the Congo, Republic of the Congo
Mbundu
3 million
Angola
Kamba
2.4 million 1st-language and 600,000 2nd-language speakers
Kenya
Tiv
2.2 million
Nigeria
Ibibio
1.5 to 2 million
Nigeria
Swati (Swazi)
1.7 million
Swaziland
Ndebele
1.6 million
Zimbabwe
Soga
1.3 million
Uganda
Tumbuka
1.3 million
Guinea
Nyamwezi
1.2 million
Tanzania
Koongo
1 million
Democratic Republic of the Congo
Chokwe
1 million
Democratic Republic of the Congo

Atlantic (64 languages)

Fula
12 million
Niger, Nigeria, Cameroon, Chad, Mali, Benin, Guinea, Senegal
Wolof
3.6 million
Senegal
Serer-Sine
1.2 million
Senegal, Gambia
Themne
1.2 million
Sierra Leone

Mande (71 languages)

Pular
2.9 million
Guinea
Bambara (Bamanankan)
2.8 million
Mali
Maninkakan, Eastern
2 million
Guinea
Mende
1.5 million
Sierra Leone
Mandinka
1.2 million
Senegal
Jula
1.2 million 1st-language and 3-4 million 2nd-language speakers
Burkina Faso
Soninke
1.1 million
Mali
Tura-Dan-Mano
1.1 million
Liberia, Côte-d'Ivoire
Susu
1 million
Guinea
Ebira
1 million
Nigeria
Edo
1 million
Nigeria
Nupe-Nupe-Tako
800,000
Nigeria
Igala
800,000
Nigeria

Gur (96 languages)

Mòoré
5 million
Bourkina Faso, Ghana, Togo
Senari
1.1 million
Côte-d'Ivoir, Burkina Faso, Mali
Dagaare, Southern
1 million
Ghana
Dagbani
800,000
Ghana
Baatonum
560,000
Benin

Kwa (80 languages)

Akan
8.3 million 1st- and 1 million 2nd- language speakers
Ghana
Éwé
3.1 million 1st- and 500,000 2nd-language speakers
Ghana
Izon
1 million
Nigeria

Kru (39 languages)

Bété
446,000
Côte-d'Ivoire
Dida
203,,000
Côte-d'Ivoire

Adamawa-Ubangi (158 languages)

Zande
1.1 million
Democratic Republic of the Congo
Gbaya
580,000
Central African Republic

Creoles

Kituba
4.2 million 1-st language and 800,000 2nd-language speakers
Democratic Republic of the Congo
Sango
404,000 1st-language and 1.6 million 2nd-language speakers
Central African Republic
For a complete listing of all Niger-Congo languages consult Ethnologue.
Status

The colonial regimes that had governed much of the African continent left a lasting imprint on the status of the languages of the African countries. In post-colonial Africa, indigenous languages have rarely been constitutionally accorded official status. By and large, the only official languages accorded this position in post-colonial Africa are the colonial languages. A survey of African countries in which Niger-Congo languages are spoken shows that all of them list English, French, or Portuguese as their official or co-official languages despite the fact that the majority of their populations speak indigenous languages.
The languages listed below and many others that are not listed here are taught in primary and secondary schools. Only a few are used as a medium of instruction at the university level. Some are used in the electronic and print media, and many have a thriving literature.
| | |
| --- | --- |
| Angola | Portuguese, Koongo, Mbundu, Chokwe, Mbunda, Kwanyama |
| Benin | French |
| Botswana | English, Tswana |
| Burkina Faso | French |
| Burundi | English, Rundi |
| Cameroon | English, French |
| Central African Republic | French, Sango |
| Congo | Lingala, Kituba, French |
| Democratic Republic of the Congo | Koongo, Lingala, Luba-Kasai, Congo Swahili, French |
| Côte d'Ivoire | French |
| Gabon | French |
| Gambia | English |
| Ghana | English |
| Guinea | French, regional languages: Northern Kissi, Guinea Kpelle, Eastern Maninkakan, Pular, Susu, Toma |
| Guinea-Bissau | Portuguese |
| Kenya | English, Swahili |
| Lesotho | Southern Sotho, English |
| Liberia | English |
| Malawi | Nyanja (Chewa), Tumbuka, English |
| Mali | French, Bambara (Bamanankan), Bomu, Tiéyaxo Bozo, Toro So Dogon, Maasina Fulfulde, Arabic,Mamara Senoufo, Kita Maninkakan, Soninke, Koyraboro Senni Songhay, Syenara Senoufo, Tamasheq, Xaasongaxango. |
| Mozambique | Portuguese |
| Namibia | English, regional languages: Diriku, Herero, Kwangali, Kwanyama, Lozi, Mbukushu, Nama, Ndonga,Tswana |
| Niger | French, Arabic, Fulfulde, Gourmanchéma, Hausa, Manga Kanuri, Tamajaq, Zarma |
| Nigeria | Edo, Efik, Adamawa Fulfulde, Hausa, Idoma, Igbo, Central Kanuri, Yoruba, English |
| Rwanda | Kinyarwanda, English, French |
| Senegal | Balanta-Ganja, Arabic, Jola-Fonyi, Mandinka, Mandjak, Mankanya, Noon, Pulaar, Serer-Sine, Soninke,Wolof, French |
| Sierra Leone | English |
| South Africa | Afrikaans, Ndebele, Northern Sotho, Southern Sotho, Swati, Tsonga, Tswana, Venda, Xhosa, Zulu,English |
| Swaziland | Swati, English |
| Tanzania | Swahili, English |
| Togo | Éwé, Kabiyé, French |
| Uganda | English |
| Zambia | English, regional languages: Mbukushu, Nyanja (Chewa) |
| Zimbabwe | English |
Dialects
Do you know some information on dialects of the Niger-Congo language family? Let us know and we'll add them here!
Structure
Sound system

It is difficult to make generalizations about the sound systems of the Niger-Congo languages due to their diversity, their large number, and the fact that little is known about a great many of them.
Vowels

Niger-Congo vowel systems share several distinguishing features:
Syllable structure
Syllables in Niger-Congo languages typically end in a vowel or nasal consonant. Consonant clusters are rare or nonexistent.
Vowel harmony
Most Niger-Congo languages have two sets of vowels: one set is pronounced with an advanced tongue root [+ATR], the other set is pronounced with a retracted tone root [-ATR]. Advanced tongue root is produced by moving the base of the tongue forward during the pronunciation of a vowel. This adds abreathy quality to the vowel. Only one of these sets can occur in any given word. This phenomenon is called vowel harmony.
Nasalization
Most Niger-Congo languages have a small set of nasalized vowels. Nasalized vowels are pronounced with the velum (soft palate) lowered, so that some air escapes through the nose as well as through the mouth.
Consonants
Consonants in many Niger-Congo languages share several distinguishing features:
Prenasalized consonants
In some languages, there are prenasalized consonants, e.g., in the Swahili word ndizi 'banana,' the first consonant nd is pronounced as one sound, not as two.
Labial-velar stops
These doubly-articulated consonants are produced with a simultaneous labial and velar closure, e.g., [gb] in the name of the language Gbaya.
In addition to these features, Bantu languages such as Zulu and Xhosa, have a variety of click, implosive and ejective consonants.
Tones
Most of the Niger-Congo languages are tonal, with some exceptions such as Swahili. The properties of the tonal systems vary considerably. In some languages tones are used to represent grammatical categories, while in others they are used to distinguish between otherwise identical words.
Grammar
It is difficult to make generalizations about the grammatical systems of the Niger-Congo languages due to their diversity, large number, and the fact that little is known about a great many of them. On the whole, however, Niger-Congo languages are agglutinative, i.e., grammatical functions are expressed by adding prefixes and suffixes to lexical stems and roots.
Noun phrase
One of the most notable characteristics of some Niger-Congo languages is the system of noun classes. The number of noun classes ranges from 3 to 25 depending on the language. Classes may have phonological, morphological, syntactic and semantic correlates. Nouns in Benue-Congo languages, for instance, are assigned to classes on the basis of their singular and plural forms that are marked by one prefix or suffix in the singular and another in the plural. Noun modifiers, e.g., pronouns, adjectives, numerals and sometimes even verbs, are also marked with the same prefix or suffix as the noun. There are exceptions, such as Mande languages that do not have noun classes.
Verb phrase

Verbs in Niger-Congo languages are highly inflected. Many notions that are expressed by words in English are realized as prefixes and suffixes. Niger-Congo verbs use various prefixes and suffixes to mark person, tense, aspect, and mood. Suffixes are also used to derive passive, causative, reciprocal, and prepositional forms.
Word order
The usual word order in Niger-Congo languages is Subject-Verb-Object. In some languages, the subject may be part of the verb. Certain Gur languages are characterized by a Subject-Object-Verb sequence.
Vocabulary

Niger-Congo languages have enriched their vocabularies by borrowing from languages with which they have had contact. For instance, Swahili and Yoruba have borrowed a significant number of Arabic words from contact with Arab traders and through the influence of Islam. Zulu and Xhosa, on the other hand, borrowed from neighboring Khoisan languages and Afrikaans. Most Niger-Congo languages have numerous loanwords from French, Portuguese, and English. The latter is the most recent major source of borrowing
Because these languages have split from their common ancestors a very long time ago, their vocabularies have evolved to the point that even the most common words, such as the numerals below, show few resemblances. However, they tend to share some common derivational processes such as compounding.
Numbers in selected Niger-Congo languages
1

2

3

4

5

6

7

8

9

10

Benue-Congo

Swahili

moja

mbili

tatu

nne

tano

sita

saba

nane

tisa

kumi

Yoruba

ení

èjì

èta

èrin

árún

èfà

èje

èjo

èsán

èwá

Igbo

otu

aboa

ato

anô

ise

isi

asa

asato

iteghete

iri

Shona

motsi

piti

tatu

china

shanu

tanhatu

chinomwe

rusere

pfumbamwe


gumi

Zulu

nye

bili

tatu

ne

hlanu

isitupa

isikom
bisa

shiyan
galombili

shiya
galolunye

ishumi

Xhosa

nye

b'ini

thathu

ne

hlanu

thandathu

sosixhenxe

sosibhozo

solithoba

solishumi

Lingala

moko

mibale

misato

minei

mitano

motobo

nsambo

mwambe

libwa

jomi

Kinyarwanda

limwe

kabili

gatatu

kane

gatanu

gatandatu

kalindwi

umunani

icyenda

icumi

Rundi

mwe

biri

tatu

ne

ta:nu

tandatu

indwi

umana:ni

i-ce:nda

i-cumi

Tswana

mongwe-fêla

bababêch

babar
aro

bab
anê

babat
lhano

babara
taro

bashupa

bafêromenô êmêbedi

bafêra monô ole mongwe

leshome

Northern Sotho

u-mongga

pedi

tharo

nne

hlano

tshela

shupa

seswai

senyane

leshome


Mande

Bamanankan (Bambara)

kelen

fila

saba

naani

duuru

wooro

wòlonfla

segi

kòno_ntò

tan


Atlantic

Fulfulde

go'o

d'd'

tat

nay

jow

joweego'o

joweed'id'

joweetat

joweenay

sappo


Kwa

Éwé

deká

eve

eto

ene

ató

adé

adré

enyí

enyíde

ewó
Writing
Most Niger-Congo languages were unwritten prior to the 19th century when European missionaries started to create writing systems, dictionaries, and grammars for these languages. The missionaries used the letters of the Latin alphabet to represent sounds of Niger-Congo languages that had no counterparts in Indo-European languages. As a result, some of the alphabets they created were not well-suited to represent Niger-Congo languages, particularly those that have tones, breathy and creaky vowels, clicks, prenasalized, ejective, and implosive consonants.
Today, many Niger-Congo languages are written in various versions of the African reference alphabet which was first proposed in 1978 by a UNESCO-organized conference held in Niamey, Niger. The alphabet was revised in 1982. The conference recommended the use of single letters rather than digraphs and diacritics for the orthographic representation of the phonemes, i.e., sounds that differentiate word meaning.
An exception is the N'Ko alphabet that was invented in 1949 in Guinea by Solomana Kante for writing in Malinke. It is mainly used by speakers of Malinke, Bambara, and Jula in Guinea, Senegal, Burkina Faso, Mali and Côte-d'Ivoire. The N'Ko alphabet contains 26 symbols, including 7 vowels, 18 consonants, and one semivowel. There are also characters for the numerals 1-10. The N'Ko alphabet is written from right to left in horizontal lines, nasalization is indicated by diacritics below the vowels, length and tone are indicated by diacritics over the vowels.
Here is a sample text in N'ko. It bears visual resemblance to the Arabic script.

Even today, there are scores of Niger-Congo languages that remain unwritten.
Difficulty