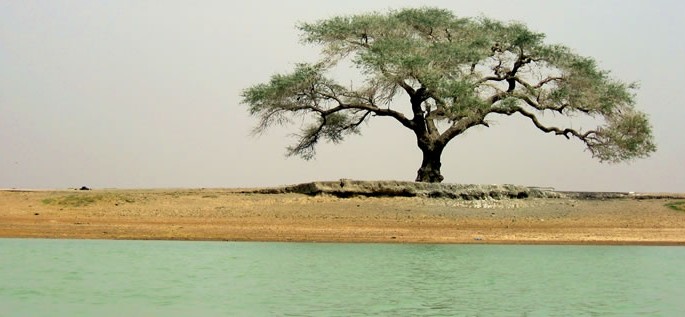 Igbo
Nnọọ – Welcome
Igbo (Asụsụ Igbo), or Ibo , one of the largest languages of West Africa, is spoken by 18 million people in Nigeria. It belongs to the Benue-Congo group of the Niger-Congo language family. The language is thought to have originated around the 9th century AD in the area near the confluence of the Niger and Benue rivers, and then spread over a wide area of southeastern Nigeria.
Status
Igbo is one of the official languages of Nigeria. It is spoken in the Southern Delta states of Abia, Anambra, Ebonyi, Enugu, and Imo, as well as in the northeast of the Delta state and in the southeast of the Rivers state. In the states of Abia, Anambra, Ebonyi, Enugu, and Imo, Igbo is the main language of trade and commerce. It is used in mass media communication such as radio and television in the southern Delta region.
Although Igbo is taught at all levels in eastern Nigerian schools, English remains the principal literary language of the country while remains a spoken and colloquial language. Reading and writing in Igbo is not very widespread. In many urban areas, Igbo is often replaced by Nigerian Pidgin English. Igbo speakers are typically bilingual in English.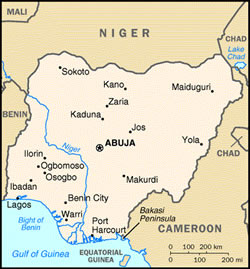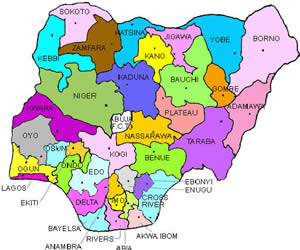 Dialects
There are approximately 30 Igbo dialects, some of which are not mutually intelligible. For the most part, however, differences are lexical and phonological (Ethnologue). The large number of dialects has hindered the development of a standardized spoken and written Igbo. Standard literary Igbo, based on the Owerri and Umuahia dialects, in use since 1962, is not universally accepted by speakers of other dialects. Standard Igbo aims to include words from other Igbo dialects as well as loanwords from other languages.
Structure
Sound system
The sound inventory of Standard Igbo consists of eight vowels, thirty consonants, and two tones, depending somewhat on the analysis. Igbo has only two syllable types: consonant + vowel (the most common syllable type), vowel or syllabic nasal. There are no consonant clusters and no syllable-final consonants.
Vowels
Igbo features vowel harmony with two sets of vowels distinguished by pharyngeal cavity size. The latter can be described in terms of advanced tongue root (+ATR) which involves the expansion of the pharyngeal cavity by moving the base of the tongue forward, and sometimes lowering the larynx during the pronunciation of a vowel. This adds a breathy quality to the vowel. Vowels within a word harmonize with respect to the [ATR] feature, which means that all vowels in a word are produced with the root of the tongue either advanced or retracted.
| x | | | |
| --- | --- | --- | --- |
| Close | i [+ATR] – i [-ATR] | | u [+ATR] – u [-ATR] |
| Mid | e | | o [+ATR] – o [-ATR] |
| Open | | a | |
Consonants

The consonant system of Igbo is characterized by two notable features:
Doubly articulated consonants, i.e., consonants with two simultaneous places of articulation, e.g., bilabial and velar, both produced in the same manner, e.g., both produced as stops. There are two such sounds in Igbo: /k͡p/ and /g͡b/. To pronounce these sounds, try saying [k] or [g], but close your lips as you would for [p] or [b].
Labialized velars, e.g., /kʷ/, /gʷ/. To produce these sounds, try pronouncing [k], [g] or [ng] with rounded lips.
Stops
voiceless

p

t

x

k

k͡p

x

voiced

b

d

x

g

g͡b

kʷ

xx

Fricatives
voiceless

f

x

s

ʃ

gʷ

h

voiced

z

ɣ

Affricate
voiceless

xxx

xx

tʃ

x

x

voiced

xx

xx

dʒ

x

x

m

n

ɲ

ŋ

ŋ ʷ

xx

l

xx

xx

xxxx

Flap

x

ɹ

x

xx

Approximant

w

xxx

j

xx

x

xxxxx
/k͡p, gʷ/ have no equivalents in English
/kʷ, gʷ, ŋ ʷ/ have no equivalents in English
/ʃ/ = sh in shop
/tʃ/ = ch in chop
/dʒ/ = j in job
/ɲ/ = first n in canyon
/ŋ/ = ng in song
/ɣ /has no equivalent in English
/ɹ/ = has no equivalent in American English
/j/ = y in yet
Tones
Every syllable in Igbo has a tone. There are two tones: high and low. High tone is marked with an acute accent, e.g., á, while low tone is marked with a grave accent, e.g, à. These are not normally represented in the orthography. An interesting feature of Igbo phonology is tonal downstep. For example, two adjacent high-tone syllables will normally be produced with the same pitch. However, if a low-tone syllable occurs between two high tones, then the second high tone will be produced with a lower pitch than the first one, e.g., áá will become áàá

.
Grammar
The structure of words in Igbo is relatively simple which means that grammatical categories are not overtly marked by prefixes, infixes or suffixes.
Nouns

Igbo nouns are morphologically simple and are not marked for gender, number, or case.
Verbs
Igbo verbs are inflected for the following categories by adding prefixes and suffixes to verb roots. Most verb constructions consist of a verb + complement, e.g., ịgba ọsọ 'run', ịbga nkwa 'dance', ịgba ụtụ 'rot'.
tense: past, present, future
aspect: progressive: perfective, durative, inchoative
imperative constructions are marked by suffixes
negation is represented by prefixes
Word order
Word order in Igbo sentences is Subject-Verb-Object.
Vocabulary
The principal source of word formation in Igbo is compounding, e.g., ugbo 'vehicle' + igwe 'iron' = ugwo igwe 'locomotive'. Igbo also uses reduplication. The language has borrowed many words from English as well as from other African languages, e.g., opareto 'operator'.
Below are some basic Igbo words and phrases.
| | |
| --- | --- |
| Good day | ụbochi ọma |
| Welcome | nnọọ |
| Good bye | ka e mesịa |
| Please | biko |
| Thank you | imela |
| No | mba |
| Yes | e-e |
| Man | nwoke |
| Woman | nwanyị |
Igbo numerals 1-10 are given below.
| 1 | 2 | 3 | 4 | 5 | 6 | 7 | 8 | 9 | 10 |
| --- | --- | --- | --- | --- | --- | --- | --- | --- | --- |
| otu | abụọ | satọ | anọ | ise | isii | asaa | asatọ | itolu | iri |
Writing
The first book in Igbo, Isoama-Ibo, a primer, was produced in 1857 by Samuel Ajayi Crowther, an ex-slave, teacher and linguist. Today, Igbo is written in an expanded version of the Latin alphabet. However, the wide variety of spoken dialects has made agreement about a standard orthography for the language very difficult. The current orthography which has been in use since 1962 is given below.
| | | | | | | | | | | | | |
| --- | --- | --- | --- | --- | --- | --- | --- | --- | --- | --- | --- | --- |
| A a | B b | C c | D d | E e | F f | G g | Gb gb | Gh gh | H h | I i | Ị ị | J j |
| K k | L l | M m | N n | Ṅ ṅ | O o | Ọ ọ | P p | Kp kp | R r | S s | Sh sh | T t |
| U u | Ụ ụ | V v | W w | Y y | Z z | Ch ch | Gw gw | Kw kw | Nw nw | Ny ny | | |
Take a look at article 1 of the Universal Declaration of Human Rights in Igbo.
Nkeji edemede 1.
A mụrụ mmadụ nile n'ohere nakwa nha anya ugwu na ikike. E nyere ha uche na mmụọ ime ihe ziri ezi nke na ha kwesiri ịkpaso ibe ha agwa n'obi nwanne na nwanne.
Article 1
All human beings are born free and equal in dignity and rights. They are endowed with reason and conscience and should act towards one another in a spirit of brotherhood.
Did You Know?
Chinua Achebe
Albert Chinụalụmọgụ Achebe is a Nigerian writer, one of the most widely read African authors. He was born in 1930s in the Igbo village of Ogidi in southeastern Nigeria. He began writing stories as a university student and gained worldwide attention in the late 1950s for his novel Things Fall Apart. His later novels include No Longer at Ease, Arrow of God, A Man of the People, and Anthills of the Savannah. (1987). Although Achebe wrote in English, he relied heavily on the Igbo oral tradition. Achebe has also published short stories, children's books, and essay collections.
Difficulty
Language Difficulty

How difficult is it to learn Igbo?
There is no data on the difficulty of Igbo for speakers of English.