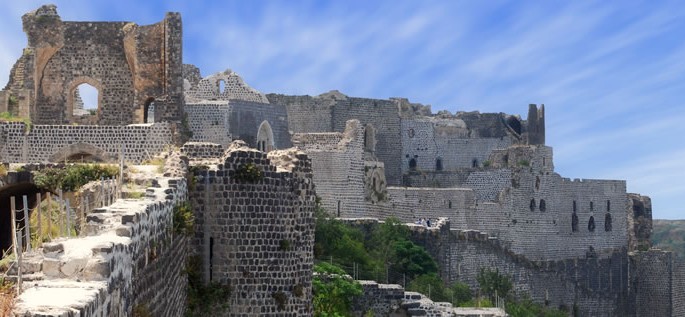 Brahui
Welcome
Brahui (براہوی ) or Brahvi (براوِ), also known as Birahui, Brahuidi, Brahuigi, and Kur Galli, belongs to the Northern branch of the Dravidian language family. It is spoken by 4 million people in Pakistan, mostly in the south central regions of Quetta and Kalat, the Sindh province, and in the eastern half of Balochistan. It is also spoken in Afghanistan, Iran, and Turkmenistan. The total population of Brahui speakers is estimated at around 4.2 million people (Ethnologue).
An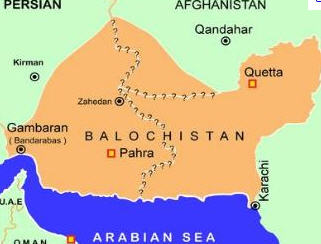 interesting feature of Brahui is that it is isolated from other Dravidian languages, all of which are spoken in the southern part of India. One theory regarding the isolation proposes that the Brahui people may have emigrated to the north of Pakistan around 1,000 years ago, while another theory suggests that the wide-spread Dravidian population of the Indian subcontinent was driven south by the invasion of Indo-Aryans which resulted in the Brahui people being cut off from the rest of the Dravidian-speaking population.
Status
Brahui is one of the 27 languages of Pakistan in danger of becoming extinct. It not used in education, and until recently it was not used in the mass media. A Brahui newspaper Haftaí Talár was introduced recently. It is printed in the newly-developed Roman orthography. Many Brahui speakers are bilingual in Brahui and Balochi, and a large number of them have switched to Balochi. Only about 1% of Brahui speakers are literate in their native language.
Dialects
According to Ethnologue, there are three primary regional dialects of Brahui. They are reported to be somewhat mutually intelligible. Most of the differences are phonological. There has been very little research on linguistic variation in Brahui.
Kalat (considered to be the standard dialect)
Jharawan
Sarawan
Structure
The sound system, grammatical structure, and especially the lexicon of Brahui are heavily influenced by Balochi since the two languages have been in close contact since the 14th century.
Sound system
For the most part, the sound system of Brahui is similar to that of other Dravidian languages.
Vowels
Brahui has nine vowel phonemes, i.e., sounds that distinguish the meaning of words. All vowels can be either short or long (long vowels are indicated by a macron in the table below). Vowel length distinguishes word meaning. Some loanwords may also have nasalized vowels.
Consonants
Most consonants can be geminated (doubled). There are also a number of consonant clusters. Like other Dravidian languages, Brahui features retroflex consonants produced with the tongue touching the roof of the oral cavity behind the alveolar ridge. Sometimes, the tongue may be curled, so that its back touches the roof of the mouth.
/ʔ/ = glottal catch between the vowels in uh-oh
/ʈ, ɖ, ɳ/ = retroflex consonants which have no equivalents in English
/ʃ/ = sh in shop
/ʒ/ = s in measure
/c/ has no equivalent in English
/ɟ/ has no equivalent in English
/x/ = Scottish loch
/ɣ/ has no equivalent in English
/ɲ/ = n in canyon
/ŋ/ = ng in sing
/β/ has no equivalent in English; similar to Spanish v in saber 'know'
/j// = y in year
Stress
Stress in Brahui distinguishes word meaning. It typically falls either on long or on short vowels if they are preceded by double consonants or consonant clusters.
Grammar
Brahui is an agglutinative language. Grammatical information is marked by means of suffixes added to word stems in a certain sequence.Prefixes can be found only in loanwords. It is a nominative-accusative language with an extremely extensive case system.
Nouns and adjectives
Gender is is not marked morphologically.
There are two numbers: singular and plural. The latter is marked with – (ā)k in the nominative and -(ā)t in the plural.
There are ten oblique case endings. They are added to the nominative singular stem and to the plural stem + plural marker (ā)t.
– Nominative
– Genitive
– Dative
– Instrumental
– Comitative
– Ablative
– Locative
– Inessive (lative)
– Adessive
– Terminative
Adjectives have several forms: the long forms are used as modifiers, while the short form is used as a predicate (like Russian).
Pronouns
There are two numbers: singular and plural.
Personal pronouns have three persons: first, second, third. They are declined in all cases.
Third person pronouns are marked for three degrees of proximity, i.e., distance from the speaker: proximal, intermediate, and remote.
Verbs
Verbs agree with their subjects in person and number.
Finite verbs are inflected for tense: present, past, and future; (past/preterit/pluperfect, present, future).
The present/future tense is formed by adding person and number endings to the base stem.
There are several forms of the past tense: simple past, past continuous, past perfective, past anterior. All have a special set of endings.
Verbs are marked for aspect: imperfective and perfective.
There are four moods: indicative, imperative, potential, and conditional.
The potential mood is not overtly marked, but the imperative and conditional moods both have a specific set of endings.
In the indicative mood verbs are marked for person (first, second, third), number (singular and plural), and tense.
There are two sets of verb forms: one set is used for positive forms, and another parallel set is used for negative verbs.
Negative conjugation has a set of specific markers which are added to the stem and followed by person/number endings.
There are two sets of participles, both of which have invariable forms.
Word order
The typical word order in Brahui is Subject-Object-Verb. Adjectives and adverbs precede the words they modify.
Vocabulary
Brahui has borrowed a large number of words from Arabic, Balochi, Persian, and Pashto. According to Bashir, words of Dravidian origin account for only 15% of Brahui's lexicon, while 20% of Brahui's lexicon comes from Balochi. For example, Brahui maan 'bread' and Balochi naan.
Below are Brahui numerals 1-10 in the Latin script. Other than the first three numerals, all other numerals are the same as in Balochi.
| 1 | 2 | 3 | 4 | 5 | 6 | 7 | 8 | 9 | 10 |
| --- | --- | --- | --- | --- | --- | --- | --- | --- | --- |
| asi | irā | musi | čār | panč | šaš | haft | haš | nō | dah |
Writing
Unlike other Dravidian languages, Brahui has been unwritten. However, the Arabic script was used to write its rich folk literature. It is the only Dravidian language which is not written with a Brāhmī-based script. Most recently, a Roman-based orthography has been developed by the Brahui Language Board of the University of Balochistan in Quetta. The new Bráhuí Báşágal Roman orthography is given below (from Wikipedia).
| | | | | | | | | | | | | | | | | |
| --- | --- | --- | --- | --- | --- | --- | --- | --- | --- | --- | --- | --- | --- | --- | --- | --- |
| b | á | p | í | s | y | ş | v | x | e | z | ź | ģ | f | ú | m | n |
| l | g | c | t | ŧ | r | ŕ | d | đ | h | j | k | a | i | u | ń | |
Take a look at an article about soccer from a Brahui newspaper Haftaí Talár printed in the new orthography. You may be able to recognize some of the loanwords.
Difficulty
Language Difficulty

How difficult is it to learn Brahui?
There is no data on the difficulty on Brahui for speakers of English.