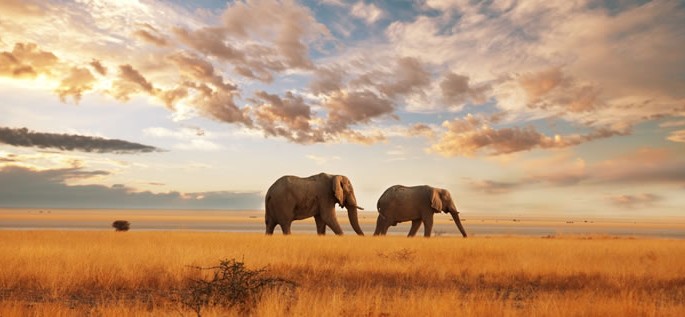 Dholuo
Misawa – Greetings
Dholuo, or Luo, belongs to the Luo-Acholi group of the Nilo-Saharan language family. Dholuo is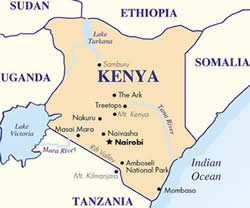 mutually intelligible with  Acholi and Lango. It is spoken by 4,044,000 in Kenya (2009 census). Population total all countries is estimated at 4,184,000 (Ethnologue).
Status
Dholuo is a local language with no official status in Kenya or in Tanzania. Luo people use it in everyday life, in areas of traditional culture and religious practice. The language is taught in primary schools, but English is the language of subsequent instruction. Dholuo is used in radio broadcasts on the Voice of Kenya.
Dialects
Little is known about Luo dialects. There appear to be at least two varieties that are mutually intelligible:
Trans-Yala Luo spoken in Central Nyanza province in Kenya
South Nyanza Luo spoken in various parts of the South Nyanza and parts of Central Central Nyanza province
Although there is no official standard dialect. The South Nyanza variety is used in education and broadcasting.
Structure
Sound system
Most Dholuo syllables end in a vowel. There are no consonant clusters, except across syllable boundaries.
Vowels
Dholuo has five vowel phonemes, i.e., sounds that differentiate word meaning. They are distinguished by a feature known as advanced tongue root (ATR), which means that the vowel is produced by pulling the root of the tongue forward which adds a breathy quality to the vowel. This feature distinguishes between tense vowels as [+ ATR] and lax vowels as [- ATR]. In the table below, [+ATR] vowels are listed first. Dholuo also exhibits vowel harmony, which means that all vowels in a word must belong to a certain set, each consisting of five vowels. One set is marked for advanced tongue root [+ATR], while the other set is not [-ATR].
Consonants
Depending on the analysis, Dholuo has the following consonant phonemes, i.e., sounds that make a difference in word meaning.
/ᵐb/, /ⁿd/, /ⁿɟ, ᵑg/ are prenasalized consonants consisting of a nasal plus a stop or affricate which are produced together as a single phonological unit.
/c, ɟ/ have no equivalents in English
/ɲ/ = first n in canyon
/ŋ/ = ng in sing
/j/ = y in yet
Tone
Dholuo is a tonal language.There are four tones: high, low, falling, and rising.
Grammar
Dholuo is an isolating language, i.e., grammatical relations, with the exception of verbs, are not expressed by suffixes attached to word roots. The language has a complex system of alternations, e.g., san 'dish' versus sende 'dishes'. The following description is largely based on Dholuo Guide.
Nouns and adjectives
Dholuo nouns have the following distinguishing features:
Case and gender are not marked.
There is a complicated set of rules for marking the plural , e.g., san 'dish' – sende 'dishes', bat 'arm' – bede 'arms'. There are many exceptions.
Nouns have a construct form which can be used for special purposes, such as for making possession or as a demonstrative. The construct form has a different shape than the regular form of the noun, e.g., chiemo– 'food' (regular form), chiembe– 'food' (construct form)
Possession is marked in two ways:
(1) by adding a suffix to the end of the construct form, e.g., chiemba 'my food', chiembi 'your food', etc.
(2) by adding the word mar + with possessive marker, e.g., chiemo mara 'my food', chiemo mari 'your food'.
Adjectives and nouns can have the same shape, e.g., ber can mean both 'good' and 'goodness'.
There are no real adjectives. Dholuo uses stative verbs by adding a prefix normally used to conjugate verbs (a-, i-, o-, wa-, u-, gi-) to the short form of the adjective, e.g., Aber. 'I [am] good/well.'
Adjectives are marked for number, e.g., marach 'bad' (singular) — maricho 'bad' (plural).
Verbs

Dholuo verbs are inflected for number of grammatical categories, that are expressed by prefixation, suffixation, or tone.
Pronominal subjects and objects are incorporated into the verb, e.g., ikonya 'You help me' — akonyi 'I help you'.
Negation is marked by adding the word ok before the verb, e.g., Ok achiem 'I am not eating'.
The base form of the verb usually ends in –o, e.g., chiemo 'eat'.
The present tense is marked by prefixing the personal pronoun to the base form, e.g., achiemo 'I eat', ichiemo 'you eat'.
Habitual action is expressed by the suffix –ga, e.g., Hussein chiemoga g'okinyi 'Hussein [usually] eats in the morning'.
The future tense is formed by using the auxiliary verb biro 'come' which carries the subject marker, e.g., abiro chiemo 'I [come to] will eat'.
The past is formed by placing the word ne before the verb, e.g., ne chiemo 'I ate'. Contracted forms such as nachiemo are common.
There are several types of past tense, e.g., ne atuo 'I was sick [today]', nyo atuo 'I was sick [yesterday]', a atuo 'I was just sick [and am not not sick anymore], yande atuo 'I was sick [recently]'.
The base form of the verb with the final –o removed is used for the imperative and subjunctive.
Word order
The normal word order in Dholuo is Subject-Verb-Object. However, pronominal subjects and objects are usually incorporated into the verb.
Vocabulary
Reduplication functions as a means of expressing diminution, augmentation, and generalization. Dholuo has borrowed some words from neighboring and from colonial languages, e.g., mesa 'table' from Portuguese 'mesa' via Kiswahili 'meza', buk 'book' from English, and kitabu 'book' from Swahili which it, in turn, borrowed from Arabic.
Below are a few basic Dholuo words and phrases.
| | |
| --- | --- |
| Greetings | misawa |
| Good bye | oriti |
| Thank you | ero kamano |
| I'm sorry | mos; mos ahinya 'Very sorry' |
| Yes | ee |
| No | ooyo |
| Man | dichuo |
| Woman | dhako |
| Boy | wuowi |
| Girl | nyako |
Below are Dholuo numerals 1-10.
| 1 | 2 | 3 | 4 | 5 | 6 | 7 | 8 | 9 | 10 |
| --- | --- | --- | --- | --- | --- | --- | --- | --- | --- |
| achiel | ariyo | adek | angwen | abich | auchiel | abiriyo | aboro | ongachiel | apar |
Writing
Dholuo is written with a modified version of the Roman alphabet which is given below.
| | | | | | | | | | | | | | | |
| --- | --- | --- | --- | --- | --- | --- | --- | --- | --- | --- | --- | --- | --- | --- |
| A a | Au au | B b | Ch ch | D d | Dh dh | E e | F f | G g | H h | I i | J j | K k | L l | M m |
| N n | Ng' ng' | Ny ny | O o | P p | S s | Sh sh | T t | Th th | U u | Uo uo | V v | W w | Y y | Z z |
The following text in Dholuo was taken from Dholuo Language Guide.
E piny Kenya, nitie ndalo koth, chieng' gi opon. Nitie ndalo koyo bende. Ndalo chieng' chakorega due mar apar gi ariyo to dhi nyaka due mar adek. Ndalo chieng' nitie liet mang'eny gi chieng' makech. Ndalo koth chakorega due mar adek kata due mar ang'wen. Koth chwuega ahinya ndalogi nikech ndalogi inyaloga pidho chiemo mopogore opogore.
The cold days usually begin sometime in the month of June and go until the month of September. These days, farmers don't farm [dig]. It leads to food prices that are very high. And the harvest days are a bit hot and windy. During the harvest season farmers are very joyful. Many foods like bananas, cassava, potatoes, and fruit can be gotten during this season.
Did You Know?
Barack Obama Sr., father of the 44th President of the United States, was born in Kanyadhiang village on the shores of Lake Victoria in Kenya. He was raised in the village of Nyang'oma Kogelo in, Nyanza Province inhabited predominantly by the Luo. His family are members of the Luo ethnic group.
Difficulty
Language Difficulty

How difficult is it to learn Dholuo?
There is no data on the difficulty of Luo for speakers of English.