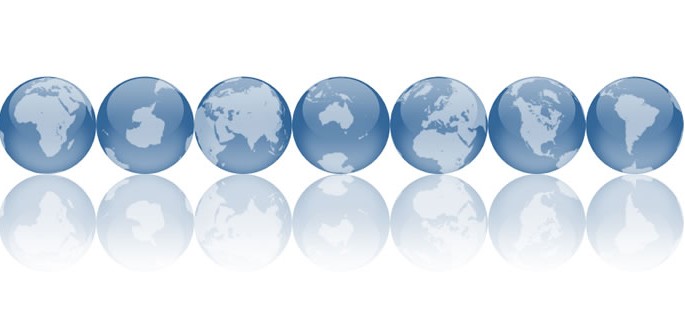 World Languages
Difficulties in defining what is a language and what is a dialect of a language
It may be surprising but it is very difficult question to answer. First of all, there are languages in some parts of the world that have not yet been studied such as in Papua New Guinea and the Amazon. Secondly, there are no clear-cut criteria for deciding what constitutes a separate language and what constitutes a dialect of a language because purely linguistic considerations can often compete with issues of statehood, culture, writing systems, political and economic power. For example, Chinese varieties such as Mandarin, Cantonese, Wu, and Hakka are as less mutually intelligible than are Spanish, French, Italian, and Portuguese. Yet the former are considered to be dialects of Chinese, while the latter are considered to be separate languages. Why is that? The answer is that the Chinese varieties are primarily spoken within a single nation, while the latter are spoken in different countries. Hindi and Urdu are almost identical, yet considered to be different languages because they are associated with different countries (India and Pakistan), religious beliefs (Hindu and Moslem), and different writing systems (Devanagari and Arabic). However, before Pakistan became independent from India in 1947, Hindi and Urdu were considered a single language called Hindustani. Serbo-Croatian was considered to be a single language with several dialects: Orthodox Serbs used the Cyrillic alphabet, Catholic Croats used the Latin alphabet, and Muslim Bosnians used both alphabets. After the breakup of Yugoslavia in 2001, these three varieties are now officially listed as three separate languages.
The data below are taken from Ethnologue (16th edition), a reference that catalogs all the known living languages in the world today. Ethnologue is regarded as the most comprehensive and authoritative listing of world languages. A new edition is published every four years.
Population range
Living languages
Number of speakers
Number
Percent
Cumulative
Number
Percent
Cumulative
100,000,000 – 999,999,999

8

0.1

0.1

2,308,548,848

38.74

38.74

10,000,000 to 99,999,999

77

1.1

1.2

2,346,900,757

39.38

78.12

1,000,000 to 9,999,999

304

4.4

5.6

951,916,458

15.97

94.09

100,000 to 999,999

895

13.0

18.6

283,116,716

4.75

98.84

10,000 to 99,999

1,824

26.4

45.0

60,780,797

1.02

99.86

1,000 to 9,999

2,014

29.2

74.1

7,773,810

0.13

99.99

1 to 999

1,510

21.9

96.1

474,4331

0.01

100

Unknown

277

4.00

100.0
Ethnologue lists 6,912 living languages in the world today. 389 languages (5.6% of all known languages) are spoken by at least one million people and account for almost 94.1% of the world's population. The remaining 94.4% of languages are spoken by only 5.9% of the world's population.
World area

Languages

Speakers

Number

Percent

Number

Percent

Median

Mean

Asia

2,322

33.6%

3,622,771,264

60.8

11,000

1,560,194

Africa

2,110

30.5%

726,453,403

12.2

25,200

344,291

Americas

993

14.4%

50,496,321

0.8

2,300

50,852

Europe

234

3.4%

1,553,360,941

26.1%

201,500

6,638,295

Pacific

1.250

18.1%

6,429,788

0.1%

980

5,144

Totals

6,909

100.0%

5,959,511,717

100.0%

7,560

862,572
Asia
Asia has the largest number of languages and the largest number of speakers, accounting for 60.8% of all language speakers in the world. There is a striking difference between median and mean number of speakers.
Africa
Africa has the second largest number of languages after Asia but it accounts for only 12.2% of all language speakers in the world.
Americas
The Americas have numerous languages with small numbers of speakers.
Europe
Europe has the smallest number of languages and the second-largest number of speakers after Asia, accounting for 26.1% of all language speakers in the world. Unlike Asia, the majority of Europe's languages have a substantial number of speakers. As a result, Europe has the largest median and mean of all world areas.
Pacific
The Pacific accounts for only 0.1% of all language speakers in the world and has the lowest median number of speakers of all world areas.
   Ten most spoken languages in the world[/fancy title]
The table below lists ten most spoken languages of the world in descending order of first-language speakers.
Rank
Language
Number of 1st language
speakers (in millions)
Total countries where
language is spoken
1
Chinese
1,213
31
2
English
328
112
3
Spanish
319
44
4
Arabic
221
57
5
Hindi
182
20
6
Bengali
181
10
7
Portuguese
178
37
8
Russian
144
33
9
Japanese
122
25
10
German
90.3
43
Countries with more than 100 languages
The table below lists countries with more than 100 languages in descending order. For a complete listing of all countries see Ethnologue. The table also shows the number of indigenous vs. immigrant languages in these countries. For instance, the United States ranks 5th in the total number of languages spoken which are almost equally split between indigenous and immigrant. The same is true of Canada. In all the other countries listed below, the number of indigenous languages is significantly exceeds that of immigrant languages.
| Rank | Country | Number of languages | Indigenous | Immigrant |
| --- | --- | --- | --- | --- |
| 1 | Papua New Guinea | 830 | 830 | 0 |
| 2 | Indonesia | 722 | 719 | 3 |
| 3 | Nigeria | 521 | 514 | 7 |
| 4 | India | 445 | 438 | 7 |
| 5 | United States | 364 | 176 | 188 |
| 6 | Mexico | 297 | 292 | 6 |
| 7 | Cameroon | 289 | 288 | 1 |
| 8 | Democratic Republic of the Congo | 217 | 215 | 2 |
| 9 | Australia | 207 | 161 | 46 |
| 10 | Brazil | 193 | 181 | 12 |
| 11 | Philippines | 181 | 171 | 10 |
| 12 | Canada | 169 | 86 | 83 |
| 13 | Malaysia | 145 | 137 | 8 |
| 14 | Russian Federation | 135 | 100 | 35 |
| 15 | Sudan | 134 | 133 | 1 |
| 16 | Chad | 133 | 131 | 2 |
| 17 | Tanzania | 128 | 127 | 1 |
| 18 | Nepal | 127 | 124 | 3 |
| 19 | Myanmar | 116 | 115 | 1 |
| 20 | Vanuatu | 114 | 108 | 6 |
| 21 | Viet Nam | 108 | 106 | 2 |