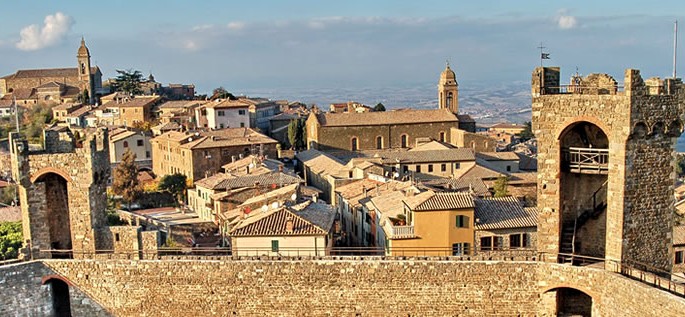 Romance Branch
All Romance languages are descendants of Vulgar Latin dialects spoken by the common people in the Roman Empire. Spread of the Romance languages occurred in two main stages: The first stage occurred in 240-100 BC, owing to the expansion of the Roman Empire over a good part of Europe, England, Northern Africa and portions of the Middle East. After the breakup of the Roman Empire in the 5th century, the dialects spoken in different parts of its territory started to diverge from each other and eventually evolved into dozens of distinct languages by the 9th century AD.
The second stage began in the 16th century AD as a result of the expansion of Romance-speaking European powers into the Americas, Africa, the Caribbean, and Southeast Asia. The empires of Spain, Portugal and France spread Romance languages to the these continents to such an extent that well over half of all Romance speakers are now outside Europe.
The table below lists major Romance languages/dialects with over 100,000 speakers, based on the Ethnologue list of 47 Romance languages.
| Language/dialect | Number of speakers | Where primarily spoken |
| --- | --- | --- |
| Spanish | 322 million 1st and 66 million 2nd language speakers | Spain, Central and South America |
| Portuguese | 177 million1st and 15 million 2nd language speakers | Portugal, Brazil |
| French | 77 million 1st and 50 million 2nd language speakers | France, Canada, Africa, Indian Ocean |
| Italian | 62 million | Italy |
| Romanian | 24 million | Romania, Moldova |
| Lombard | 9.1 million | Italy |
| Catalan | 6.7 million | Spain |
| Sicilian | 4.8 million | Italy |
| Galician | 3.2 million | Spain |
| Piedmontese | 3.1 million | Italy |
| Venetian | 2.2 million | Italy |
| Emiliano-Romagnolo | 2.0 million | Italy |
| Ligurian | 1.9 million | Italy |
| Sardinian | 1.5 million | Italy |
| Auvergnat | 1.3 million | France |
| Walloon | 1.2 million | Belgium |
| Friulian | 794,000 | Italy |
| Corsican | 400,000 | Corsica |
| Provençal | 354,000 | France |
| Gascon | 254,000 | France |
| Asturian | 125,000 | Spain |
| Ladino | 110,000 | Israel |
Status
Many Romance languages have official or co-official status in one or more countries.
Spanish
Spanish is the official language of 22 countries: Argentina, Bolivia (with Quechua and Aymara), Chile, Colombia, Costa Rica, Cuba, Dominican Republic, Ecuador, El Salvador, Equatorial Guinea (with French), Guatemala, Honduras, Mexico, Nicaragua, Panama, Paraguay (with Guarani), Peru (with Quechua and Aymara), Puerto Rico (with English), Spain (co-official in some regions with Catalan, Galician and Basque), Uruguay, Venezuela, and Western Sahara (with Arabic). Spanish is one of six official working languages of the United Nations and the European Union. In the United States, Spanish is the most studied foreign language in schools and universities. Spanish has co-official status in the state of New Mexico, and in Puerto Rico.
Portuguese
Portuguese is the national language of Portugal, Brazil, Angola, Cape Verde Islands, Guinea-Bissau, and Mozambique. Portuguese is one of the official languages of the European Union.
French
French is the official or co-official language of 26 countries. Four of them are in Europe: France, Belgium, Switzerland, and Luxembourg. Two are in the Americas: Canada and Haiti. There are also two overseas departments of France: Martinique and Guadeloupe. The rest are former French colonies in Africa and in the islands in the Indian and Pacific Oceans. French is a major second language in Arabic-speaking Algeria, Tunis, and Morocco. French is one of the official languages of the United Nations (UN), North Atlantic Treaty Organization (NATO), and the European Union.In the US, French is the second most-studied foreign language in schools, after Spanish.
Italian
Italian is the official or co-official language of Italy, San Marino, Vatican City, Switzerland, and some areas of Slovenia and Croatia.
Romanian
Romanian is the official language of Romania and Moldova.
Catalan
Catalan is an official regional language of Spain, the official language of Andorra, the co-official language in Catalonia, the Balearic Islands,Valencia region of Spain, and in the Sardinian city Alghero.


Romance languages in Europe Occitan (Provençal

)




Spanish




Portuguese


Italian
French


Catalan


Galician
Sardinian
Corsican


Romansch




Romanian


Romance languages outside of Europe
Spanish


French




Portuguese




Italian
Dialects
European Romance languages have many local dialects which form a continuum of varieties that cross country borders and stretch from Portuguese in the west to Romanian in the east. Purely linguistic criteria to distinguish between language and dialect are hard to apply systematically, and decisions are often made on political, cultural, and literary grounds. Some varieties are particularly difficult to classify. For instance it is difficult to decide whether Galician is a separate language or a Spanish-influenced variety of Portuguese.
Spanish
The classic division is usually made between Spanish from Spain — Castilian Spanish — and Spanish from Latin America. Within each division there are variations involving pronunciation, grammar, vocabulary, and intonation. Despite many regional differences, speakers of Spanish from different countries can understand each other without much difficulty.
Portuguese
There are two main groups of dialects: those of the Iberian peninsula and those of Brazil. The differences between the two involve pronunciation, grammar, and vocabulary. Portuguese varieties spoken in Africa and Asia are closer to those of Portugal than of Brazil.
French
French has a number of major dialects
European French is usually divided into two major dialects which, in turn, subsume many regional varieties. The two major divisions are Northern and Central varieties of French, (language d'oil), as opposed to Southern varieties of French (langue d'oc).Canadian French varieties differ from Standard French in pronunciation, vocabulary, and grammar. Canadian French is usually divided into three varieties:Québécois, Franco-Ontariens, and Acadiens.African French varieties are spoken in 31 African countries by well over 100 million 1st and 2nd language speakers. They all differ from Standard French in pronunciation, vocabulary, and grammar. They are usually divided into three groups: (1) Western, Central, and East Africa, (2) Northwest Africa, and (3) Islands in the Indian Ocean.
Italian
Italian dialects form a continuum of intelligibility, although geographically distant varieties are not mutually intelligible. In modern Italy, people communicate mostly in regional dialects, although standard Italian is the only written language.
Romanian
Romanian is traditionally divided into three dialects: (1) Eastern Romanian, including Moldovan; (2) Western Romanian, including Transylvanian; (3) Southern Romanian, including Muntenian/Wallachian adopted as a national and standard language.
Catalan
Catalan is usually broken into two major mutually intelligible dialects: Eastern Catalan and Western Catalan.
Structure
Sound system

The sound systems of Romance languages differ in a number of ways that make generalizations difficult.
Vowels
South-central Romance languages, e.g., Spanish and Italian, have simpler vowel systems than northern, e.g., French, western, e.g., Portuguese, or eastern, e.g., Romanian.
Only French and Portuguese have nasal vowels.
Consonants
/p, t, k/ are unaspirated, i.e., pronounced without a puff of air.
There is a strong tendency towards syllables, that end in a vowel, nasal, lateral, [r], or approximant, with limited consonant clusters in initial and medial positions.
Only Italo-Romance languages, e.g., Italian, have geminated double consonants.
Stress
The rhythmic structure of Romance languages tends to be syllable-timed, i.e., every syllable is perceived as taking up roughly the same amount of time, unlike strres-timed languages, such as English, in which syllables may last different amounts of time and in which unstressed vowels are reduced.
Grammar

Despite many differences, Romance languages are characterized by a number of common grammatical features. All have a system of word inflections to indicate syntactic relationships between words in sentences.
Nouns, adjectives, articles, pronouns
Romance nouns have the following grammatical categories:
two genders, masculine and feminine, except for Romanian which also has neuter gender
two numbers: singular and plural
grammatical relations between nouns are mostly expressed by prepositions with no case inflections, except for Romanian which has five cases
modifiers agree with the nouns they modify in gender, number and case (in Romanian)
modifiers follow the nouns they modify
indefinite and definite articles that precede nouns, except for Romanian in which articles are suffixed to nouns
an informal and formal forms of address (T-V distinction), such as the tu/vous contrast in French, the tu/Usted in Spanish or the tu/Lei in Italian
Verbs
Verbs agree with their subjects in person and number.
Verbs have largely preserved the conjugation system of Latin.
Simple tenses are marked by suffixes, compound tenses use auxiliary verbs.
There are two basic aspects: imperfective and perfective which may be supplemented by other aspectual distinctions.
There are at least two voices: active and medio-passive.
There are four moods: indicative, conditional, subjunctive, imperative
Most Romance languages make a distinction between two copula verbs corresponding to the English verb to be. One verb is derived from the Latin stare expressing a temporary state, and the other from the Latin esse expressing an inalienable attribute, e.g., Spanish verbs estar and ser. Some languages, such as French, lost this distinction.
Personal pronouns in subject position are generally dropped since the verb inflection carries information about person and number.
Word order
The normal word order in Romance languages is Subject-Verb-Object.
Vocabulary

Romance languages have a high degree of lexical overlap (up to 40%) having originated in Latin roots. Some lexical differences among Romance languages may be traced back to the times of the Roman Empire, when Roman provinces may have developed their own local vocabularies. Some are the result of later borrowings from each other, and from non-Romance languages, especially German (in the case of French), Arabic (in the case of Spanish and Portuguese), and Slavic languages (in the case of Romanian), as well as localized innovations.
Below are a few common lexical items in seven Romance languages, Including Latin.
| | Hello | Good-bye | Thank you. | Man | Woman |
| --- | --- | --- | --- | --- | --- |
| Latin | Salve | Vale | Gratias | Vir | Femina |
| Spanish | Hola, buenos días | Adiós | Gracias | Hombre | Mujer |
| Catalan | Hola | Adéu | Gràcies, mèrces | L'home | La dona |
| Portuguese | Olá | Adeus | Obrigado/obrigada | Homem | Mulher |
| French | Bonjour | Au revoir | Merci | Homme | Femme |
| Italian | Ciao | Arrivederci | Grazie | Huomo | Donna, femmina |
| Romanian | Bună ziua | La revedere | Mulțumesc. | Om | Femeie |
Below are the numerals 1-10 in seven Romance languages, including Latin.
| | 1 | 2 | 3 | 4 | 5 | 6 | 7 | 8 | 9 | 10 |
| --- | --- | --- | --- | --- | --- | --- | --- | --- | --- | --- |
| Latin | unus | duo | tres | quattor | quinque | sex | septem | octo | novem | decem |
| Spanish | uno | dos | tres | cuatro | cinco | seis | siete | ocho | nueve | diez |
| Catalan | un | dos | tres | quatre | cinc | sis | set | vuit | nou | deu |
| Portuguese | um | dois | tres | quatro | cinco | seis | sete | oito | nove | dez |
| French | un | deux | trois | quatre | cinq | six | sept | huit | neuf | dix |
| Italian | uno | due | tre | quattro | cinque | sei | sette | otto | nove | dieci |
| Romanian | unu | doi | trei | patru | cinci | şase | şapte | opt | nouâ | zece |
Writing
The evolution of Vulgar Latin into different languages in various parts of the Roman Empire is poorly documented up to the 10 century AD because the written language was Classical Latin. However, eventually people in different parts of the Roman Empire started to write in their own languages instead of Latin. Sporadic written texts in Romance started to appear in the 8th century, but the earliest continuous texts began to appear in the century later: French in the 9th century, Spanish and Italian in the 10th century, Portuguese in the 12th century, Catalan in the 13th century, and Romanian as late as in the 16th century.Theswitch from Latin to writing in the vernacular was greatly facilitated by local poets and writers.
All Romance languages are written with slightly modified versions of the standard 26-letter Latin alphabet, although the Moldovan dialect of Romanian is also written in the Cyrillic script.
| | | | | | | | | | | | | |
| --- | --- | --- | --- | --- | --- | --- | --- | --- | --- | --- | --- | --- |
| A a | B b | C c | D d | E e | F f | G g | H h | I i | J j | K k | L l | M m |
| N n | O o | P p | Q q | R r | S s | T t | U u | V v | W w | X x | Y y | Z z |
In all Romance languages, the letters k and w are used exclusively in borrowed words and foreign names.
Difficulty