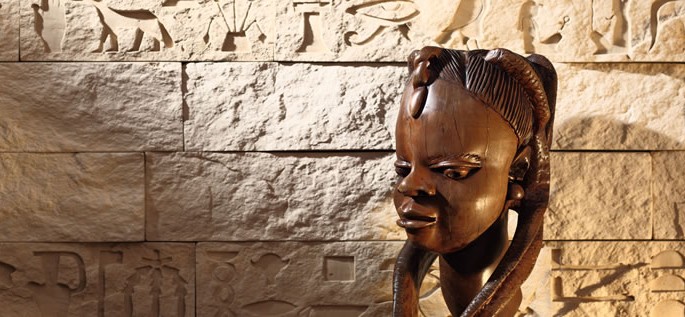 Yoruba Language
Welcome
Yorùbá (èdè Yorùbá) is a member of the Benue-Congo branch of the Niger-Congo language family. It is spoken by some 28 million people, most of whom live in Nigeria. It is also spoken in Benin, Siera Leon, Togo, United Kingdom, USA.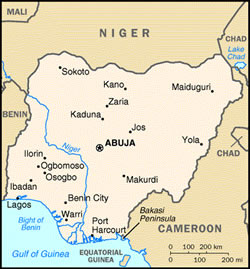 Status
Even though the official language of Nigeria is English, Yorùbá together with Igbo and Hausa are quazi-official languages that serve as lingua francas for speakers of the 400 odd languages spoken in Nigeria. In southwest Nigeria where most of Yorùbá speakers are concentrated, Yorùbá, although not an official language, is used in government administration, print and electronic media, at all levels of education, in literature and in film.
Code-switching between Yorùbá and English is a way of life for educated Yorùbá-English bilinguals. They use Yorùbá mainly in the family setting and in formal situations such as village or tribal meetings. They use standard English in formal or official situations. In informal situations they use a creolized form of English dubbed Yoruglish. The latter represents a blend of both English and Yorùbá grammar and vocabulary.
Dialects
The name Yorùbá applies to a continuum of dialects with varying degrees of mutual intelligibility. Ethnologue lists 20 distinct varieties which can be grouped into three major geographic dialect areas characterized by major differences in pronunciation, and, to a lesser degree, in grammar and vocabulary:
Northwest Yorùbá
Southeast Yorùbá
Central Yorùbá
Translation of the Bible in 1884 by Bishop Samuel Ajayi Crowther, a Yoruba speaker, in resulted in the development of a standard written form of Yoruba that has been widely adopted across the dialects. Standard Yoruba is the literary form of the language learned at school and heard on radio and television. Although it is based mostly on the Ọyọ and Ibadan dialects, it contains features from other dialects. In addition, it has several unique features such as a simplified vowel harmony system, and numerous calques, or loan translations, from English.
Structure
Sound system
Yorùbá syllables consist of a vowel with or without a preceding consonant. There are no consonant clusters.
Vowels
Dialects differ in the number of vowels they have. Standard Yorùbá has seven oral and five nasal vowels. Nasal vowels are produced by lowering the soft palate so that air escapes both through the mouth and the nose. There are no diphthongs in Yoruba. Sequences of vowels are pronounced as separate syllables.
Oral

Nasal

Front

Back

Front

Back

High

i

u

ĩ

ũ

Mid-high

e

o

Mid

ε

ε˜

˜

Low
a
/ε/ and // are represented in orthography as ẹ and ọrespectively.
Nasal vowels are represented orthographically as a sequence of vowel + n when following an oral consonant, and as simple vowels when following a nasal consonant, e.g., sìn 'accompany,' mọ
'know.'
/ε˜/ is a rare sound in Standard Yoruba that occurs only in a few words.
Consonants

Standard Yoruba has 17 consonants.
/k͡p/ and /ɡ͡b/ are labio-velar consonants pronounced simultaneously, not in a sequence.
/ʃ/ = sh in shop.
/j/ = y in yet
Yorùbá has a syllabic nasal which forms a syllable nucleus by itself and whose place of articulation varies depending on the sound that follows. When it is followed by a consonant, it is homorganic to it, e.g., mbọ
'is coming,' ntọ 'is washing,' nsùn 'is sleeping.'
Tones
Yorùbá is a tonal language. There are three tones:
| | |
| --- | --- |
| High | acute accent, á |
| Mid | unmarked |
| Low | grave accent, à |
Tones can distinguish between otherwise identical words, e.g., igbá 'calabash,' igba 'two hundred,' and ìgbá 'locust tree,' igbà 'type of pawn system.'
Grammar
Yorùbá uses word order and particles to mark grammatical relations.
Nouns
Yorùbá nouns are not marked for gender, number, or case. There are no definite or indefinite articles. Linguistic context determines whether a word denotes singular or plural. Word order indicates the function of nouns and pronouns in sentences.
Verbs
Yorùbá verbs are marked for tense and aspect. Tense and aspect are expressed by particles that appear between the subject and the verb, e.g.:
perfective marker ti
Ó ti kú
'He/she was dead.'
future tense marker á
ore mi álo
'Friend my will go.'
Word order
The normal word order in Yoruba is Subject-Verb-Object, e.g., Bàbá ra bátá 'Father buy shoes.' Adjectives usually follow nouns, e.g., ajá funfun 'dog white'. 'Adverbials usually follow verbs. Focus, or the emphasized element of a sentence, is marked by the particle ni, e.g., Èmi ni Tolú rí 'It's me who saw Tolu.'
Vocabulary
The principal sources of word formation in Yorùbá are derivation and reduplication. In addition, Yorùbá vocabulary has been enriched by borrowings from neighboring Hausa. There are two kinds of Hausa loan words: those of Hausa origin, and those that were borrowed by Hausa from Arabic.
| | |
| --- | --- |
| derivation | apeja 'fisherman' from a 'prefix' + pa 'kill' + eja 'fish.' |
| reduplication | púpò 'much' and púpòpúpò 'very much' |
Here are a few common words and phrases in Yoruba.
| | |
| --- | --- |
| Ba wo ni. | Hello. |
| O da bo. | Good bye |
| E jo. | Please |
| O se. | Thank you. |
| Be ni. | Yes. |
| O ti. | No. |
| Okùnrin | Man |
| Obinrin | Woman |
Below are Yorùbá numerals 1-10.
| 1 | 2 | 3 | 4 | 5 | 6 | 7 | 8 | 9 | 10 |
| --- | --- | --- | --- | --- | --- | --- | --- | --- | --- |
| ení | èjì | èta | èrin | árún | èfà | èje | èjo | èsán | èwá |
Writing
Yorùbá was an unwritten language until the early part of the 19th century. Translation of the Bible by a Yoruba speaker, Bishop Samuel Crowther, in 1884 led to the development of a standard written Yoruba that has been widely adopted across the dialects. The alphabet has undergone several changes. By 1920, there was a steady flow of Yorùbá literature which has continued until this day. Today, there is a substantial body of literature, including books, newspapers, and magazines. One of the best-known Yoruba writers is Amos Tutuola, whose work has been translated into many languages.
Yorùbá is written with the Latin alphabet adapted to represent the sounds of Yorùbá by using the digraph gb and a few diacritics including a dot under the letters ẹ, ọ and ṣ. The Latin letters c, q, v, x, z are not used. High and low tones are marked by acute and grave accent marks respectively.
| | | | | | | | | | | | | | | | | | | | | | | | | |
| --- | --- | --- | --- | --- | --- | --- | --- | --- | --- | --- | --- | --- | --- | --- | --- | --- | --- | --- | --- | --- | --- | --- | --- | --- |
| A | B | D | E | Ẹ | F | G | Gb | H | I | J | K | L | M | N | O | Ọ | P | R | S | Ṣ | T | U | W | Y |
| a | b | d | e | ẹ | f | g | gb | h | i | j | k | l | m | n | o | ọ | p | r | s | ṣ | t | u | w | y |
Take a look at Article 1 of the Universal Declaration of Human Rights in Yorùbá.
Gbogbo ènìyàn ni a bí ní òmìnira; iyì àti ẹ̀tọ́ kọ̀ọ̀kan sì dọ́gba. Wọ́n ní ẹ̀bùn ti làákàyè àti ti ẹ̀rí-ọkàn, ó sì yẹ kí wọn ó máa hùwà sí ara wọn gẹ́gẹ́ bí ọmọ ìyá.
All human beings are born free and equal in dignity and rights. They are endowed with reason and conscience and should act towards one another in a spirit of brotherhood.
Difficulty
Language Difficulty
How difficult is it to learn Yoruba?
There is no data on the difficulty of Yoruba for speakers of English.