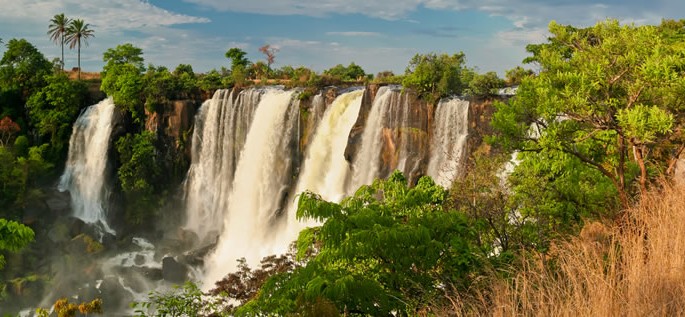 Lingala Language
Mbóte – Hello
Lingala, Ngala, is a Bantu language that belongs to the Niger-Congo language family. It is spoken in the northwest of the Democratic Republic of the Congo and in the Republic of the Congo. There are also Lingala speakers in Angola and in the Central African Republic. It is thought that Lingala originated from Bobangi (Bangi), a language that has historically functioned as a trade language along the Congo River. With Belgian colonization of the area in the latter part of the 19th century, Bobangi spread into other areas. The colonial administration needed a common language for missionary and administrative purposes, and Bobangi fit their purpose. This common language was called Bangala, as distinct from Bobangi. Catholic missionaries attempted to standardize the language and expand its vocabulary. In the process, the language was renamed Lingala, a term that first appeared in 1903.
Status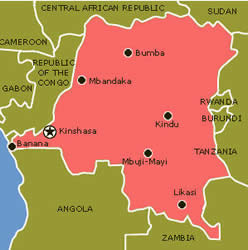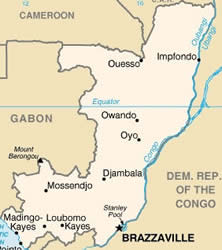 There are varying estimates of the number of Lingala speakers due to the fact that it is a trade language spoken as a second language by speakers of other languages in areas in which it is spoken. It is spoken by 2.0 million people as a first language and an additional 5 million people as a second language in the Democratic Republic of the Congo and in the Republic of the Congo (Ethnologue). Other estimates place the total number of speakers at 10 million.
Dialects
Lingala can be divided in two major varieties: Standard Lingala and Spoken Lingala.
Standard Lingala is the literary variety of the language used in formal contexts, such as in education, religious practice, and the print and electronic media. It is taught at all levels of education. It is historically associated with the work of Catholic missionaries.
Spoken Lingala is the variety that is used in informal everyday situations. It has a full morphological noun prefix system, but the agreement system is more lax than in Standard Lingala. In addition, there are differences between Spoken Lingala of Kinshasa and that of Brazzaville. Both varieties have a significant number of borrowings from French and other Bantu languages.
Structure
Sound system

The following description is of Standard Lingala, i.e., the literary variety of the language used in formal contexts. All syllables in Standard Lingala end in a vowel. There are no consonant clusters, except /mw/. Borrowed words are adapted, so that English milk, for instance, becomes miliki.
Vowels
Standard Lingala has 7 vowel phonemes, i.e., sounds that make a difference in word meaning. However, Lingala spoken in Kinshasa has only five vowels. It lacks the vowels /ε / and /ɔ/.
Standard Lingala exhibits vowel harmony. For instance, words in Brazzaville Lingala may have all close-mid back vowels, e.g., ndobo 'mouse trap' or all midback vowels, e.g., ndɔbɔ 'fishhook', but it is not possible to mix /o/ and /ɔ/ in the same word. Vowel harmony in Spoken Lingala is not obligatory.
Consonants
The consonant system of Standard Lingala is distinguished by the presence of prenasalized voiced consonant phonemes /mb/, /nd/, /ŋg/ and /nz/. Prenasalized consonants are sequences of nasal+consonant that behave like a single consonant.
Stops
voiceless

p

xxx

t

k

x

voiced plain

b

x

d

g

g͡b

voiced prenasalized

ᵐb

xx

ⁿd

ᵑg

x

Fricatives
voiceless

f

s

x

voiced plain

v

z

ʒ

x

x

voiced prenasalized

ⁿz

x

x

x

xxx

m

n

ɲ

x

xxx

l

xxx

xxx

x

Semivowels

xx

w

xxx

xxx

j

xxx

x
/ᵐb,ⁿd, ᵑk, ᵑg,ⁿʒ/ are prenasalized consonants consisting of a nasal+consonant that are produced together as a single phonological unit.
/g͡b/ is a doubly articulated consonant produced with two simultaneous places of articulation: bilabial and velar, both produced in the same manner, e.g., both produced as stops. To pronounce this sound, try saying [g], but close your lips as you would for or [b].
/

ʃ

/ = sh in shop
/ʒ/ = s in measure.
/ɲ/ = first n in canyon.
/j/ = y in yet
Tones
Lingala has two tones: high and low. They are used to distinguish between otherwise identical pairs of words and to mark grammatical functions. High tone is represented with an acute accent, while the low tone is unmarked. However, the tone is not always marked in writing.
Grammar
The grammar of Lingala shares many features with other Bantu languages. Its major feature is the classification of nouns into various classes and an elaborate verb system.
Nouns
Standard Lingala has 15 noun classes. They are only partially based on meaning, e.g., classes 1 and 2 contain mostly words denoting human beings, while classes 9 and 10 contain mostly words denoting animals. Assignment to all the other classes is fairly arbitrary.
Noun classes come in singular/plural pairs, e.g., mopesi 'servant' and bapesi 'servants'.
Typical nouns consist of a class prefix and a stem. The class of a particular noun requires that modifiers and verbs have the same prefix as the noun, as in these examples from Wikipedia.
molakisi

molai

'tall teacher'

(class 1) teacher

(class 1) tall

bato

bakumisa

'people praise

(class 2) people

(class 2) praise
Verbs
As is common in Bantu languages, Lingala verbs are highly agglutinative. Below are some of their main features:
At a minimum, verbs consist of a root plus a subject prefix agreement marker that varies according to the noun class of the subject.
All verbs are marked for number, person, tense, mood, and voice.
There are derivational affixes that represent causative, passive, reflexive, and reciprocal verbs.
Lingala has three tenses: past, present, and future.
There are four moods: indicative, subjunctive, conditional, and imperative.
Infinitive and finite verbs have different negative markers.
Word order
The basic word order in Lingala is Subject-Verb-Object. However, the subject may follow the verb if the latter is being emphasized.
Vocabulary
Prolonged contact with French has resulted in the infusion of many French words into Lingala. Words related to modern living, especially science and technology, are generally borrowed from French. There are also borrowings from Portuguese, e.g., manteca 'butter', and English, e.g., buku 'book', as well as from neighboring languages such as Koongo, Kituba and Swahili.
Below are a few common words and phrases in Lingala.
| | |
| --- | --- |
| Hello | Mbóte |
| Good bye | Kendeke malamu |
| Thank you | Botóndi |
| Please | Palado |
| Thank you | Melesi |
| Yes | Iyo |
| No | Té |
| Man | Mobáli, moto |
| Woman | Mwásí |
Below are Lingala numerals 1-10.
| 1 | 2 | 3 | 4 | 5 | 6 | 7 | 8 | 9 | 10 |
| --- | --- | --- | --- | --- | --- | --- | --- | --- | --- |
| mókó | míbalé | mísáto | mínei | mítáno | motóbá | sambo | mwambi | libwá | zómi |
Writing
Lingala was first reduced to writing in the early 1900s. Today, it is written with an adapted version of the Latin alphabet, but there is no standard orthography and literacy rates among Lingala speakers are very low.
| | | | | | | | | | | |
| --- | --- | --- | --- | --- | --- | --- | --- | --- | --- | --- |
| A a | B b | C c | D d | E e | F f | G g | Gb | H h | I i | K k |
| L l | M m | Mb mb | Mp mp | N n | Nd nd | Ng ng | Nk nk | Ns ns | Nt nt | Ny ny |
| Nz nz | O o | P p | R r | S s | Sh sh | T t | V v | W w | Y y | Z z |
/e/ and /ε / are both represented by e, while /o/ and /ɔ/ are represented by o.
mb, mp, nd, ng, nk, ns, nt, nz represent prenasalized consonants.
ny represents a palatal /n/ as ny in canyon.
c = ch in chop
Take a look at Article 1 of the Universal Declaration of Human Rights in Lingala.
ETENI YA yambo (1)
Bato nyonso na mbotama bazali nzomi pe bakokani na limemya pe makoki. Bazali na mayele pe base, geli kofanda na bondeko okati na bango.
Article 1
All human beings are born free and equal in dignity and rights. They are endowed with reason and conscience and should act towards one another in a spirit of brotherhood.
Difficulty
Language Difficulty

How difficult is it to learn Lingala?
There is no data on the difficulty of Lingala for speakers of English.