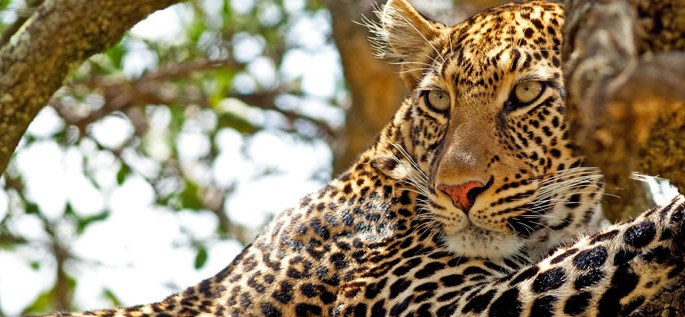 Oromo Language
Simad'd'a – Welcome
Oromo, also called Afaan Oromo and Oromiffa, is a member of the Cushitic branch of the Afro-Asiatic language family. It is a macrolanguage language of Ethiopia, Kenya, Somalia, Eritrea, and Djibouti, by close to 40 million people, making it Africa's the fourth most widely spoken language after Hausa, Arabic, and Swahili.
Status
It is the statutory provincial working language in the Oromia Region of Ethiopia, one of the nine ethnically based regions of Ethiopia. It is used as a lingua franca by some 25.5. million people (Ethnologue). In the 20th century, Oromo was banned from use in education, the media, and public life first during the reign of Haile Selassie, and by the communist regime that followed his overthrow. Today, Oromo is used in both regional and national governmental administration, national commerce, and in print and electronic media. It is the medium of instruction in grades 1-8 and is taught in both secondary schools and in institutions of higher education. Oromo achieved the status of a literary language of Ethiopia in 1992.
Dialects
Even though all Oromos believe that they speak one language, there are regional differences, making some of the varieties not mutually comprehensible. Besides phonological differences, there are differences in pronunciation and vocabulary. For instance, the dialects spoken in Ethiopia have borrowed many words from Amharic, whereas those spoken in Kenya have many loanwords from Swahili and English. Among the major varieties are West Central Oromo and Borana-Arsi-Guji.
Structure
Sound system
Like other Cushitic languages, most syllables in Oromo end in a vowel.
Vowels
Oromo has five vowel phonemes, i.e., sounds that can differentiate word meaning. They can be short or long. The length of the vowel makes a difference in word meaning e.g., laga 'river' and laagaa 'roof of the mouth'. In the table below, long vowels are marked by a macron over the vowel. In writing, long vowels are represented by double letters.
Consonants
Oromo has 25 consonant phonemes, i.e., sounds that make a difference in word meaning. Like its close relative, Somali, native Oromo words do not have the consonants /p/, /v/, and /z/. In the table below, consonants that occur only in loanwords are given in parentheses. /b/, /d/, /ɗ/, /g/, /l/, /m/, /n/, and /r/ can be single or doubled (geminated). In writing, geminated consonants are represented by double letters.
/?/ = sound between the syllables in uh-uh
/p', t', k', t?'/ are ejective consonants produced with a simultaneous closure of the glottis, with the result that when they are released there is a noticeable burst of air. They have no equivalents in English.
/ɗ/ is an implosive consonant produced with the air sucked in rather than expelled. It is pronounced with the tip of the tongue curled up and ihas no equivalent in English.
/ʃ/ = sh in ship
/tʃ/ = ch in chip
/dʒ/ = j in jeep
/ɲ/ = first n in onion
/j/ = y in yet
Tones
The tonal system of Oromo is different from the tonal systems of languages, such as Chinese, in which every word is associated with a particular tone. Oromo pitch-accent is dependent on the placement of word stress and to some degree, on grammatical considerations. For instance, accented penultimate or final syllables of Oromo noun roots are produced with a high pitch. Tones are not usually marked in writing.
Grammar
The grammatical system of Oromo is quite complex and exhibits many features common to other Cushitic languages, i.e., it is an inflected language that uses postpositions more than prepositions.
Nouns and adjectives
Oromo nouns are marked for a number of categories.
Most Oromo nouns and adjectives are marked for masculine or feminine gender.
Nouns have an inherent masculine or feminine gender which cannot be determined by the form of the noun, with a few exceptions when biological gender is associated with a particular suffix, such as -eessa for masculine and -eetti for feminine nouns, e.g., obboleessa 'brother' and obboleetti 'sister.'
Adjectives agree with the nouns they modify in gender.
All nouns and adjectives are marked for number: singular and plural, e.g., for masculine nouns nama 'man' – namicha 'the man'; for feminine nouns haroo 'lake' – harittii 'the lake'.
All nouns are marked for case. There is a nominative, genitive, dative, accusative, instrumental, ablative, and locative case
Nouns can be used attributively to express modification.
Pronouns
Oromo pronouns have the following features:
person: 1st, 2nd, 3rd;
number: singular and plural;
case: nominative, genitive, dative, accusative, instrumental, ablative, locative;
2nd person plural can also be used as a polite form of address;
There is a gender distinction in the 3rd person singular but not in the plural.
There is a distinction between proximal and distal demonstrative pronouns, e.g., kana 'this' and san 'that'.
Verbs
Oromo verbs consist of a stem plus suffixes representing person, gender, number, tense-aspect, mood, and voice.
Verbs agree with their subjects in person and number.
Verbs, with the exception of the verb 'be', agree with their subjects in gender, when the subject is a 3rd person singular pronoun 'he' or 'she'.
There are basically two tense/aspect divisions: complete (perfective/past) and incomplete (present or future progressive). Compound tenses are formed with auxiliary verbs.
There are four moods: indicative, interrogative, imperative, and jussive. The latter is used to express commands, permission, and agreement.
There are three voices: active, passive, and the so-called autobenefactive (semi-passive/middle).
Word order
The typical word order in Oromo sentences is Subject – Object – Verb. Modifiers, articles, pronouns, and case markers follow the nouns they modify.
Vocabulary
Oromo vocabulary is Cushitic in origin, but the language also includes many loanwords from Amharic, Arabic, Portuguese, French, English, and Nilo-Saharan languages, e.g., biro 'office' from French or kitaaba 'book' from Arabic.
Below are a few Oromo words and phrases.
| | |
| --- | --- |
| How are you? | Akkam Jirtuu? |
| Goodbye | Nagaati! |
| Thank you | Galatoomi |
| Excuse me | Dhiifama |
| Yes | Ee, eeyyee |
| No | Lakki |
| Man | Nama |
| Woman | Dubartii |
Below are Oromo numerals 1-10.
| 1 | 2 | 3 | 4 | 5 | 6 | 7 | 8 | 9 | 10 |
| --- | --- | --- | --- | --- | --- | --- | --- | --- | --- |
| tokko | lama | sadii | afur | shan | jaʔa | torba | saddeet | sagal | kud'a |
Writing
Until the 1970s, Afaan Oromo was written with either the Ge'ez (Ethiopic) script or in the Latin alphabet. Between 1974 and 1991 under the military regime, the writing of Oromo in any script was forbidden. The Latin alphabet was adopted after the overthrow of the military regime in 1991. This has led to a greatly increased production of written texts. The Latin-based alphabet (Qubee) is given below.
| | | | | | | | | | | |
| --- | --- | --- | --- | --- | --- | --- | --- | --- | --- | --- |
| A a | B b | Cc | Ch ch | D d | Dh dh | E e | F f | G g | H h | I i |
| J j | K k | L l | M m | N n | Ny ny | O o | P p | Ph pj | Q q | R r |
| S s | Sh sh | T t | U u | V v | W w | X x | Y y | Z z | | |
Take a look at Article 1 of the Universal Declaration of Human Rights in Qubee.
Qabxii 1
Namooti hundinuu birmaduu ta'anii mirgaa fi ulfinaanis wal-qixxee ta'anii dhalatan. Sammuu fi qalbii ittiin yaadan waan uumamaan kennameef, hafuura obbolummaatiin walii-wajjin jiraachuu qabu.
Article 1
All human beings are born free and equal in dignity and rights. They are endowed with reason and conscience and should act towards one another in a spirit of brotherhood.
Difficulty