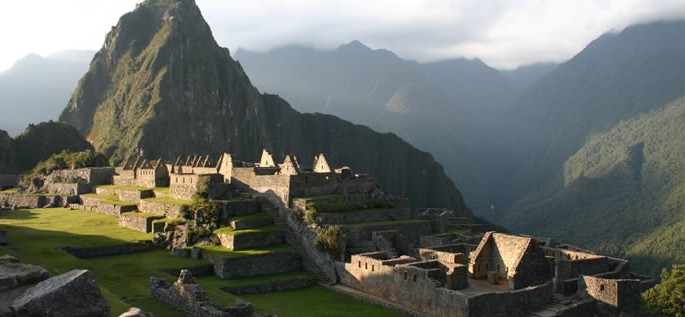 Aymara
Purintaxa – Welcome
Aymara (Aymar aru) belongs to the Aymaran language family. It is spoken by the indigenous Aymara people in Bolivia, Peru, Northern Chile, and Argentina (Ethnologue). The total population of Aymara speakers is estimated at 2.8 million people. It is believed that the original homeland of Aymara was Peru, and that the language later spread into neighboring areas of Bolivia, Chile and Argentina. Prior to the Spanish conquest of Peru in the 16th century, Aymara was spoken over a larger area than today having lost speakers to Spanish and Quechua.
Some scholars have grouped Aymara together with Quechua because the two languages share about a third of their vocabulary. However, this may be due to borrowing rather than to a common origin of the two languages.
Status
Most speakers of Aymara are also proficient in Spanish and/or Quechua.
Bolivia
Aymara Central with 2,098,000 speakers is the official language of Bolivia (Ethnologue). Efforts are underway to promote literacy in the language.
Peru
Aymara is a language of a recognized nationality in Peru where where it is spoken by 442,000 people. It is considered to be potentially endangered because older speakers do not pass the language on to the younger generation. Several newspapers are irregularly published in Aymara. There are also a number of publications that carry Aymara literary writings, history, politics, and other informative materials. There are also some Aymara-Spanish texts used in bilingual education and literacy programs.
Argentina
There are 30,000 Aymara in Argentina, some of whom came from Bolivia looking for work. The language is considered to be threatened since young people are switching to Spanish.
Chile
There are 19,000 ethnic Aymara in Chile, a third of whom have some knowledge of the language. Young people are switching to Spanish, hence the language is being threatened.
Dialects
There are three main varieties of Aymara (Ethnologue). They are mutually intelligible.
Structure
Sound system
Aymara has a relatively simple sound system that is similar to that of Quechua.
Vowels
Aymara has three vowel phonemes, i.e., sounds that distinguish word meaning. Vowels may be short or long which makes a difference in word meaning. In the table below, long vowels are marked with a colon.
Consonants
Aymara has 26 consonant phonemes. The table below shows the consonants of Central Aymara (based on
None of the stops or fricatives have voiced counterparts, e.g., there is /p/ but no /b/. In fact, there are no voiced-voiceless oppositions in native Aymara words. They can be found in Spanish loanwords.
Stops can be unaspirated, aspirated, or glottalized. Aspirated consonants are pronounced with a strong burst of air that accompanies their release. Glottalized consonants are pronounced with a complete closure of the glottis. They do not have any equivalents in English.
/q, x, X, ʎ / have no equivalents in English
/tʃ/ = ch in chop
/ɲ/ = first n in canyon
/j/ = y in yet
Stress
Stress usually falls on the penultimate (next-to-last) syllable.
Grammar
Aymara is an agglutinative, and to some degree, a polysynthetic language. The term polysynthetic means that there is a high ratio of morphemes per word. A word in a polysynthetic language can express a meaning which would require a whole sentence in many other languages, e.g., Kunjamaskatasa 'How are you?'
Nouns and pronouns
Aymara nouns are not marked for gender, number or case.
There are four possessive suffixes that mark the possessed object and that must agree with the possessor, e.g., nayan utaja 'my house,' juman utama 'your house.'
Like Quechua, Aymara makes a distinction between inclusive and exclusive 1st person plural pronoun "we" as shown in the table below.
Singular

Plural

naya

I

nayanaka

we (exclusive)

juma

you

jumanaka

you (all)

jupa

he/she

jupanaka

they

jiwasa

you and I (inclusive)

jiwasanaka

you (all) and I (inclusive)
Verbs
Aymara verbs are marked for tense, mood, subject, and object. The tense and mood systems are fairly complex. There are hundreds of possible combinations of roots and suffixes.
Verbs are marked for person, e.g., nayax utjta 'I live/am living' where both the personal pronoun and verb are marked by suffixes.
Tense: present, past, future; the language makes a distinction between recent and remote past.
Unlike other languages, Aymara future tense refers to events that have occurred BEFORE the moment of speech.
The imperative is used in speaker-dominant situations, e.g., pisam! 'weigh it!' as in a marketplace. There are different suffixes that can modify the directness of a request, e.g., Pist'am! 'Could you weigh it?'
The copula verb "be" is not used in equational sentences, e.g., Ch'uqix p'ujsawa 'The potato (is) starchy.'
Word order
The normal word order in Aymara is Subject-Object-Verb. Adjectives precede the nouns they modify.
Vocabulary
Besides words shared with Quechuan languages, Aymara also has a substantial number of Spanish loanwords, e.g., lapisawa 'pencil' from Spanish 'lapiz', Winustiyas fom Spanish 'Buenos dias'.
Below are some common Aymaran words and phrases.
Below are the numerals 1-10 in Aymara.
| 1 | 2 | 3 | 4 | 5 | 6 | 7 | 8 | 9 | 10 |
| --- | --- | --- | --- | --- | --- | --- | --- | --- | --- |
| maya | paya | kimsa | pusi | phisqa | suxta | paqallqu | kimsaqallqu | llantunka | tunka |
Writing
Until recently, Aymara had a form of non-standardized picture writing, used mostly to write Christian religious texts. This writing was originally produced on animal skins and later on paper. Today, Aymara is written with a Spanish version of the Roman alphabet. Many different spelling systems have been used over the years. In 1985, the Peruvian government introduced a new spelling system known as the Aymara Official Alphabet or Unified Alphabet.
| | | | | | | | | | | | | | | | |
| --- | --- | --- | --- | --- | --- | --- | --- | --- | --- | --- | --- | --- | --- | --- | --- |
| P p | T t | K k | Q q | Ph ph | Th th | Kh kh | Qh qh | P' p' | T' t' | K' k' | Q' q' | Ch ch | Chh chh | Ch' ch' | S s |
| J j | X x | L l | Ll ll | M m | N n | Ñ ñ | R r | W w | Y y | I i | A a | U u | Ï, ï | Ä, ä | Ü, ü |
Take a look at Article 1 of the Universal Declaration of Human Rights in Aymara Central.
1. T'aqa
Taqpach jaqejh khuskat uñjatatäpjhewa munañapansa, lurañapansa, amuyasiñapansa, ukatwa jilani sullkanípjhaspas ukham uñjasipjhanapawa.
Article 1
All human beings are born free and equal in dignity and rights. They are endowed with reason and conscience and should act towards one another in a spirit of brotherhood.
Did You Know?
Aymara words in English
Did you know that the word alpaca came from Aymara allpaca, the name of the animal?
Do you know other English words that were borrowed from Aymara? Let us know and we'll add them here!
Difficulty
Language Difficulty

How difficult is it to learn Aymara?
There is no data on the difficulty of Aymara for speakers of English.