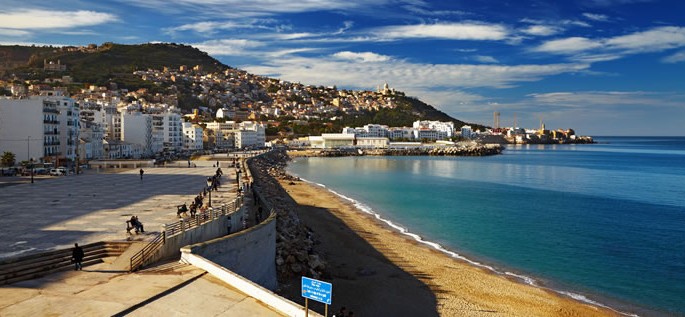 Kabyle
Ansuf yiswen – Welcome
Kabyle (Taqbaylit) belongs to the Northern Berber group of the Afro-Asiatic language family. The name of the language is reportedly derived from the Arabic word for "tribesman". The Kabyle-speaking areas of Algeria include the provinces of Tizi Ouzou, Béjaïa and Bouïra.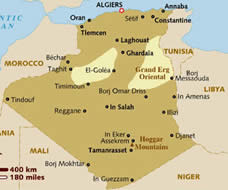 About half of the population of the neighboring Sétif, Bordj Bou Arréridj and Boumerdès provinces are also Kabyle speakers. About half of the 3-million population of Algiers, the capital of Algeria, are also Kabyle-speaking. In addition, Kabyle is spoken in diaspora communities in Europe, mostly by about a million people in France. Ethnologue estimates the total number of speakers of Kabyle worldwide at 5.6 million, while INALCO estimates it at 7 million.
Status
According to Ethnologue, there are 5 million speakers of Kabyle in Algeria, although Modern Standard Arabic is specified in its constitution as the official language of Algeria, Kabyle has been taught in schools in Kabyle-speaking areas. However, it remains primarily the language of the home and the marketplace. Many Kabyle speakers also speak Arabic and French.
Dialects
There are several geographically distributed and mutually intelligible dialects of Kabyle.
Structure
Sound system
The sound system of Kabyle shares many features with other Berber languages.
Vowels
Kabyle has four vowel phonemes, i.e., sounds that can differentiate word meaning.
*/e/ is primarily used as an epenthetic (inserted) vowel. Consonants Kabyle has an extremely rich consonant system. Some of the system's distinguishing features are listed below:
A variety of velar, uvular, pharyngeal and glottal consonants produced in the back of the oral cavity
A contrast between plain and glottalized consonants. The latter are produced with a partial closure of the glottis during the articulation of the consonant. Glottalized consonants are marked with a raised [ˤ] in the table below.
A distinction between plain and labialized consonants. The latter are produced with a simultaneous rounding of the lips while the sound is being articulated. Labialized consonants are marked with a raised [ʷ] in the table below.
Like many Afro-Asiatic languages, native Kabyle words do not have the consonants /p/ and /v/. These sounds occur only in borrowed words.
Most consonants can be geminated (doubled). Geminated consonants are produced with a longer closure than their single counterparts.
/bʷ, kʷ, qʷ, gʷ, χʷ, ʁʷ/ are labialized consonants produced with a simultaneous rounding of the lips while the sounds are being articulated.
/tˤ, dˤ, sˤ, zˤ, lˤ, rˤ/ are glottalized consonants produced with a partial closure of the glottis during the articulation of the consonants.
/θ/ = th in thin
/ð/ = th in those
/ʃ/ = sh in shop
/ʒ/ = s in measure
/tʃ/ = ch in chop
/dʒ/ = j in job
/χ, ħ, ʁ, ʕ/ have no equivalents in English
/ɫ/ = l in peel
/j/ = y in yet
Grammar
The grammar of Kabyle shares most of its basic features with other Berber languages.
Nouns, adjectives, pronouns
Kabyle nouns are marked for the following categories:
There are two genders: masculine and feminine. Most masculine nouns start with a vowel, while most feminine nouns start end with a /t/, e.g., aqcic 'a boy' and taqcict 'a girl'; amcic 'male cat' and tamcict 'female cat'.
There are two numbers: singular and plural. Plural can be marked in several ways: (1) by changing the initial vowel of the stem and adding the suffix –en, e.g., argaz 'a man' and irgazen 'men'; (2) internal vowel change, e.g., afrux 'bird' and ifrax 'birds'; (3) a combination of devices, e.g., aḍar 'foot' and iḍaṛṛen 'feet'.
There are two cases referred to as free and annexed states, e.g., Aqcic yettru 'The boy [free] is crying' and Yettru weqcic 'Is crying the boy [annexed]'; aqcict 'girl' [free] and yiwet teqcict 'one girl'.
Adjectives behave like nouns, i.e., they are marked for gender, number and state, e.g., amellal 'white [masculine singular]', tamellalt [feminine singular]; tamellalt [masculine plural], timellalin [feminine plural].
All personal pronouns are marked for gender and number, except in the 1st person singular, e.g., kečč, keččini 'you [2nd person masculine singular]', kemm, kemmini 'you [2nd person feminine singular].
Possessive pronouns are attached to nouns, e.g., tameṭṭut-iw 'wife my'.
Verbs
Kabyle verbs agree with their subjects in person, gender and number.
Person, gender and number of the subject are represented by affixes attached to verb roots.
Verbs have several tense/aspect distinctions, e.g., simple aorist (future), intensive aorist (habitual and durative actions), preterite (completed actions).
There are three moods: indicative, imperative, and subjunctive.
There are two imperative forms: simple and intensive.
Vocabulary
Kabyle vocabulary is basically Berber with numerous borrowings from Arabic, French and neighboring languages. Loanwords are often berberized so that Arabic word kitab 'book' becomes taktabt, and the French word machine becomes tamacint in Kabyle.
Below are a few basic words and phrases in Kabyle.
| | |
| --- | --- |
| Hello | azul fellam, azul fellak (response) |
| Good bye | ğğiγ-am lehna, ğğiγ-ak lehna (response) |
| Thank you | tanmirt atas |
| Yes | ih |
| Man | argaz |
| Woman | tamettut |
| Father | ababat, baba |
| Mother | tayemmat |
Below are Kabyle numerals 1-10.
| 1 | 2 | 3 | 4 | 5 | 6 | 7 | 8 | 9 | 10 |
| --- | --- | --- | --- | --- | --- | --- | --- | --- | --- |
| yiwen (masc), yiwet(fem) | sin (masc), snat(fém) | tlata | ṛebεa | xemsa | setta | sebεa | tmanya | tesεa | εecṛa |
Writing
Although Kabyle was a written language before the 7th century, it was rarely written until the 20th century.
Ancient inscriptions in the Tifinagh alphabet have been discovered by archeologists in northeastern Algeria, in the area which is now populated by Kabyle people.
The first French-Kabyle dictionary using the Latin script was published in the 18th century. The script was based on French orthography and did not represent all the meaningful Kabyle sound contrasts.
One of the first Kabyle books was published in the 19th century. It used a French-based orthography.
After Algerian independence in 1962, a new version of the Tifinagh alphabet became the official script.
Mouloud Mammeri, a Kabyle Berber writer, anthropologist and linguist, developed a 34-letter modified version of the earlier French-based orthography for Kabyle. It contains diacritics and two letters from an extended Latin alphabet. The revised script was adopted by all Berber linguists. It uses 9 additional letters and digraphs (Čč, Ḍḍ, Ɛɛ, Ǧǧ, Ɣɣ, Ḥḥ, Ṣṣ, Ṭṭ, Ẓẓ.). This orthography is widely used today.
The modified Latin alphabet for Kabyle is given below:
| | | | | | | | | | | | | | | | |
| --- | --- | --- | --- | --- | --- | --- | --- | --- | --- | --- | --- | --- | --- | --- | --- |
| A a | Ɛ ɛ | B b | C c | Č č | D d | Ḍ ḍ | E e | F f | G g | Ǧ ǧ | Ɣ ɣ | H h | Ḥ ḥ | I i | J j |
| K k | L l | M m | N n | Q q | R r | S s | Ṣ ṣ | Tt tt | U u | W w | X x | Y y | Z z | Zz zz | Ẓ ẓ |
Take a look at Article 1 of the Universal Declaration of Human Rights in Kabyle.
Imdanen, akken ma llan ttlalen d ilelliyen msawan di lhwerma d yizerfan- ghur sen tamsakwit d lâquel u yessefk ad-tili tegmatt gar asen.
All human beings are born free and equal in dignity and rights. They are endowed with reason and conscience and should act towards one another in a spirit of brotherhood.
Difficulty
Language Difficulty

How difficult is it to learn Kabyle?
There is no data on the difficulty of Kabyle for speakers of English.
Kabyle (Ethnologue)
OLAC Resources in and about the Kabyle Language