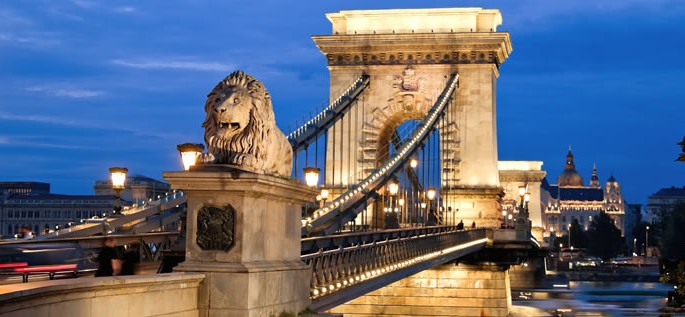 Uralic Language Family
The Uralic language family stretches from Northern to Central Europe to Siberia. It consists of 39 languages spoken by some 25 million people. It is believed that they originated from a common ancestor, *Proto-Uralic, spoken by early-Uralic people who lived some 7,000 years ago in the area of the Ural Mountains, the Russian range that separates Europe from Asia. The predecessors of the Finnic and Finno-Ugric peoples moved west and south, whereas the predecessors of the Samoyedic peoples moved north and east into Siberia. The oldest written documents in the Uralic languages date back to the 13th century.
Uralic languages with the largest number of speakers are Hungarian, Finnish, and Estonian. The rest are minority languages of Russia in different stages of endangerment, with some on the brink of extinction. Uralic languages spoken by more than 1,000 speakers are listed below.
Finnic (Baltic and Scandinavia)

Estonian
1.1 million
Finnish
5.2 million
Finnish, Tornedalen
110,000
Karelian
128,000
Livvi (Olonets)
19,000
Ludian
5,000
Veps
6,300


Finno-Ugric (Western Siberia and Russia, except Hungarian)

Hungarian
14 million

Mari (Volga region)

Mari Eastern
535,000
Mari Western
66,000


Mordvin (Volga region)

Erzya
518,000
Moksha
297,000

Permian (Western Russia, Ural region)

Komi-Permyak
116,000
Komi Zyrian
262,000
Udmurt (Votyak)
566,000


Sami (Kola Peninsula, Finland, Norway, Sweden, Russia)

Saami Eastern
5,500
Saami Western
24,000


Samoyed (Northwestern Russia and Siberia)

Nenets
26,700
Selkup
1,570
Khanty
12,000
Mansi
3,200
Status
Three Uralic languages have official status in their respective countries.
Hungarian is the official language of Hungary.
Estonian is the official language of Estonia.
Several Uralic languages spoken in Russia have co-official status in their respective areas along with Russian:
Even though some of the Uralic languages may have hundreds of thousands of speakers, most of the fluent speakers are elderly. Majority of urban and younger people tend to give up their language in favor of Russian. Although these peoples live in their own autonomous republics, these republics have Russian-speaking majorities and the Russian language is dominant in all areas. After the collapse of the Soviet Union, a national awakening has brought about some positive developments but smaller languages are very seriously endangered as long as children and young people do not grow up to be fluent speakers. For detailed information on some of the Uralic languages spoken in Russia, consult the Red Book of the Peoples of the Russian Empire:
Dialects
Despite their small populations of speakers, most Uralic languages have a number of geographical dialects which vary in mutual intelligibility. Below are some examples:
| | |
| --- | --- |
| Estonian | North and South Estonian considered by some to be separate languages |
| Finnish | two to eight, depending on classification |
| Hungarian | highly standardized, variation is mostly between urban versus rural speech |
| Mari | four depending which bank of the Volga river and how far up- or downstream of it |
| Komi Zyrian | two mutually intelligible dialects |
| Nenets | two major dialects—Tundra Nenets and Forest Nenets—with low mutual intelligibility between the two. |
Structure
Sound system
Some of the salient features of the sound systems of Uralic languages will be described below.
Vowels
Uralic vowel systems are characterized by the following:
contrast between short and long vowels
vowel harmony which requires that all the vowels in a word are either front or back, depending on the vowel in the first syllable. Vowel harmony does not usually apply to loanwords.
Consonants
palatalization of consonants which was probably acquired from the neighboring Slavic languages
consonants can be short, long and, in some languages, overly long
Stress
In Finnish, Estonian, Hungarian, and Komi stress always falls on the first syllable of the word. In other Uralic languages, stress can fall on any syllable.
Grammar
The grammars of Uralic languages have certain salient features that are present in different combinations in some, but not all of them.
Nouns
Verbs
verbs are inflected for tense, aspect, mood, number, and person. Some Uralic languages have a very elaborate mood system, for instance, Nenets has 16 moods.
evidentiality: verbs in some Uralic languages have a witnessed and a non-witnessed past
absence of the verb "to have"
Word order
Uralic languages have a Subject-Object-Verb or free word order, depending on the language.
Vocabulary
The Uralic languages share a basic vocabulary of about 200 words, including body parts, kinship terms, names of animals, natural objects (e.g., stone, water, tree), common verbs, basic pronouns, and numerals. The rest of the vocabulary consists of borrowings from other languages. The sources of borrowing vary from language to language. Languages spoken on the territory of Russia tend to have russified vocabularies.
Below are some common words and phrases in three Uralic languages
| | Finnish | Estonian | Hungarian |
| --- | --- | --- | --- |
| Hello! | hei | halloo, tere | szervusz |
| Good bye! | hyvästi | hüvasti, jumalaga | ist enhozzád |
| Thank you! | kiitos | tänan / aitäh | köszönóm |
| Please! | mielyttää | palun | kérem |
| Excuse me! | anteeksi | vabandust | pardon, bocsánat |
| Yes | joo | jah | igen |
| No | ei | ei | jelentéktelen, nem |
| Man | herra | mees | ember |
| Woman | nainen | naine | asszony, nõ |
Below are the numerals 1-10 in 8 Uralic languages belonging to different branches.
1

2

3

4

5

6

7

8

9

10

Finnic

Finnish

yksi

kaksi

kolme

nelja

viisi

kuusi

seitseman

kahdeksan

yhdeksan

kymmenen

Estonian

üks

kaks

kolm

neli

viis

kuus

seitse

kaheksa

üheksa

kümme

Finno-Ugric

Hungarian

egy

kettö

három

négy

öt

hat

hét

nyolc

kilenc

tíz

Mari (Cheremis)

ikte

koktit

kumyt

niyit

vizyt

kudyt

shImyt

kandashe

indeshe

lu

Mordvin

veyke

kavto

kolmo

nile

vete

koto

sisem

kavkso

veykse

kemen'

Permian

odig

kIk

kuin'

n'il'

vit'

kuat'

sizIm

t'amIz

ukmIz

das

Sami

okta

guokte

golbma

njeallje

vihtta

guhtta

chiezha

gavcci

ovcci

logi

Samoyed

ngobʔ

s'id'a

n'akharʔ

t'et

saml'angg

matʔ

s'iʔiv

s'idend'et

khasuyuʔ

yuʔ
Writing
Finnish, Karelian, Saami Western, Hungarian and Estonian use a modified version of the Latin alphabet.
Uralic languages spoken on the territory of the former Soviet Union are written in modified versions of the Cyrillic alphabet. Most of these languages were not written prior to the middle of the 19th century, e.g., Nenets.
Komi was originally written in Old Permic (Abur) alphabet devised by the Russian missionary Stepan Khrap (better known as St. Steven of Perm) in the 14th century. This alphabet was replaced by the Cyrillic alphabet in the 16th century. For a brief priod (1930-1940), Komi was written with the Latin alphabet which was, in turn, superceded by the Cyrillic alphabet used for writing the language today.
Difficulty